That's it. Air travel is just too stressful. Pre-Check is for the birds. Even a brigade of cute therapy airport dogs won't cut it anymore.
San Francisco International Airport thinks it has a solution: LiLou, a Juliana-breed therapy pig, who's just shy of her second birthday.
LiLou on Dec. 5 became the first pig to join the ranks of SFO's Wag Brigade, therapy dogs and handler teams that park themselves at the airport a couple at a time to help destress nervous travelers and delight animal lovers with some pre-flight snuggles.
The airport, whose other efforts to keep travelers chill include a free yoga studio, hopes Juliana, who wears a royal blue "Pet me!" vest and a matching tutu, can provide a little comic relief from the stresses of air travel. She's certified by San Francisco SPCA's Animal Assisted Therapy program. It's a treat to be relished because airlines may not always allow the growing menagerie of therapy animals inside the cabin.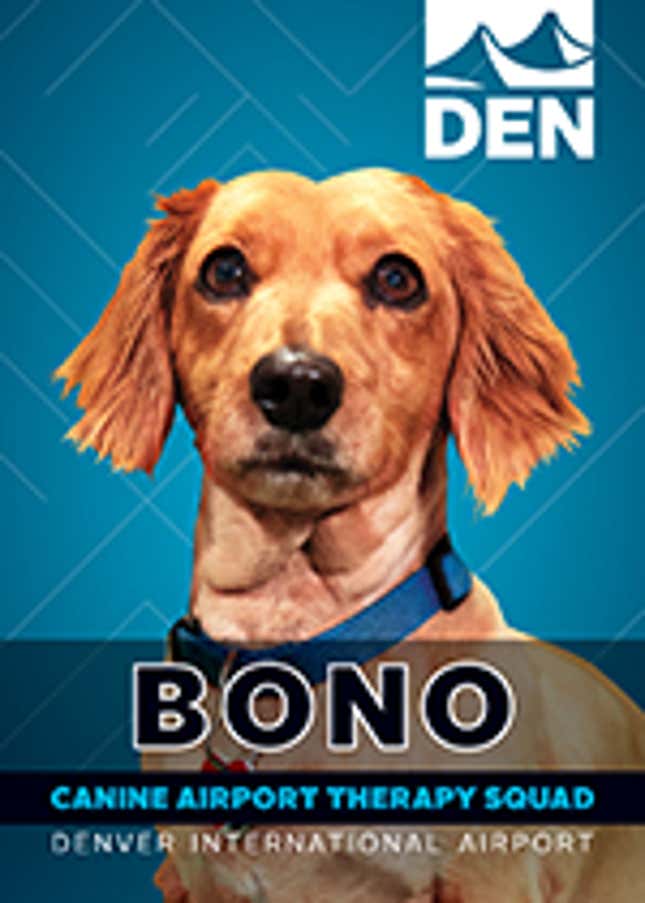 Other airports have tried more conventional routes. Los Angeles International Airport operates Pets Unstressing Passengers, or PUP, program. Some 30 airports around the US have some sort of animal therapy program to ease travelers' anxiety.
In August, Denver International Airport nearly doubled the size of its Canine Airport Therapy Squad, or CATS, to 53 animals.
It doesn't always work, however.