On the morning of Dec. 7, 1941, the Imperial Japanese Navy launched a surprise attack against the the United States naval base in Pearl Harbor, Hawaii, ultimately triggering US involvement in World War II. Today, on the 75th anniversary of that date, a Japanese professor has memorialized the horrors of Pearl Harbor online.
Hidenori Watanave, associate professor of information technology and design at Tokyo Metropolitan University, archived first-person stories from the day of the attack in an interactive map. His website, 1941.mapping.jp, lays out a collection of photographs and snippets from interviews based on Katrina Luksovsky's 2014 book Ford Island December 7, 1941, which documented eyewitness accounts from military personnel and family members who lived in US Navy quarters in the vicinity of the attack.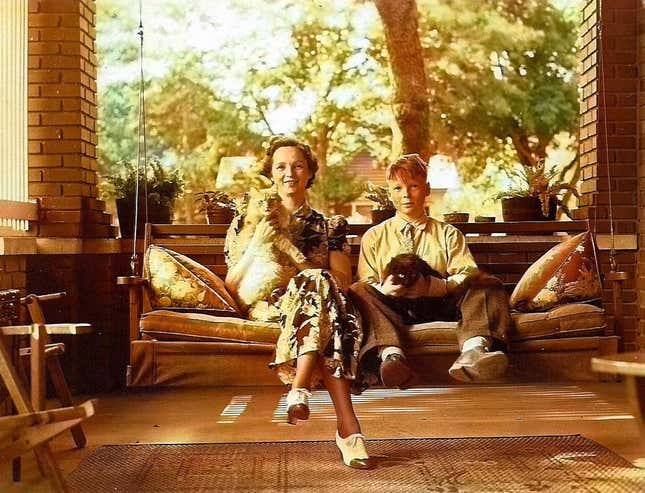 Among Watanave's subjects, a young boy details how his father narrowly escaped death because he turned back home after forgetting his new store-bought teeth. Another family "calmly took showers and dressed in their Sunday best because they refused to be taken prisoner in their nightgowns." Other than photos of the actual destruction aboard the USS Arizona and other naval ships, the photos are mostly of men in uniform or families in their homes or at picnics.
"The perception of war is not confined to sight, and the harrowing noise of the destruction wrought by the torpedo planes and bombers' pounding out fleet was almost more than we could bear," narrates US lieutenant commander Logan C. Ramsey's daughter MaryAnn, also featured on the map. "Our closeness to the major targets of the Japanese attacking force could be measured in yards. It was no wonder that our eardrums seemed about to burst with each explosion."
An except from a poem by Karen Taylor, one of lieutenant commander Frank O'Beime's three children, is shared on the site:
I remember polishing my Mary Jane's [shoes] for Sunday school that morning, when suddenly my idyllic life of innocence was shattered forever by the sound of bursting bombs outside my window.

I remember the house shaking as we lay in the hallway—where there were no windows—until the first wave passed.
Watanave has created similar interactive histories before. His 2010 and 2011 web archives of survivors of the 1945 atomic bombings of Nagasaki and Hiroshima get around 100,000 page views each year, according to Japanese daily Asahi. Watanave describes the projects as "a mission to portray events from the past in a way that resonate with people today.
Technology is just a tool," he says. "What is important is what people do to convey their experiences."