In the Instagram era, the traditional photo holiday card has become yet another vehicle for parental competition. Carefully staged (but not too staged) family photos grafted onto well-designed templates feature perfectly groomed children beaming up at their parents in adoration and delight. The fonts and backgrounds vary, but the message behind the text tends to be universal: "This. Year. Was. Awesome."
The feeling of artifice can be at odds with the more authentic images in families' social media feeds. So this year, the household names in American family photo cards are doubling down on snark. Card maker Tiny Prints, for instance, paired up with Micaela Birmingham, an executive producer at the parenting blog Scary Mommy to design more authentic cards. "We've all received perfect-looking cards and thought, that family is a hot mess and this person is really complaining all the time. We thought, we should call that out. Because there's a lot of judgement and stress and pressure on moms to be perfect," she told The Boston Globe about the collaboration.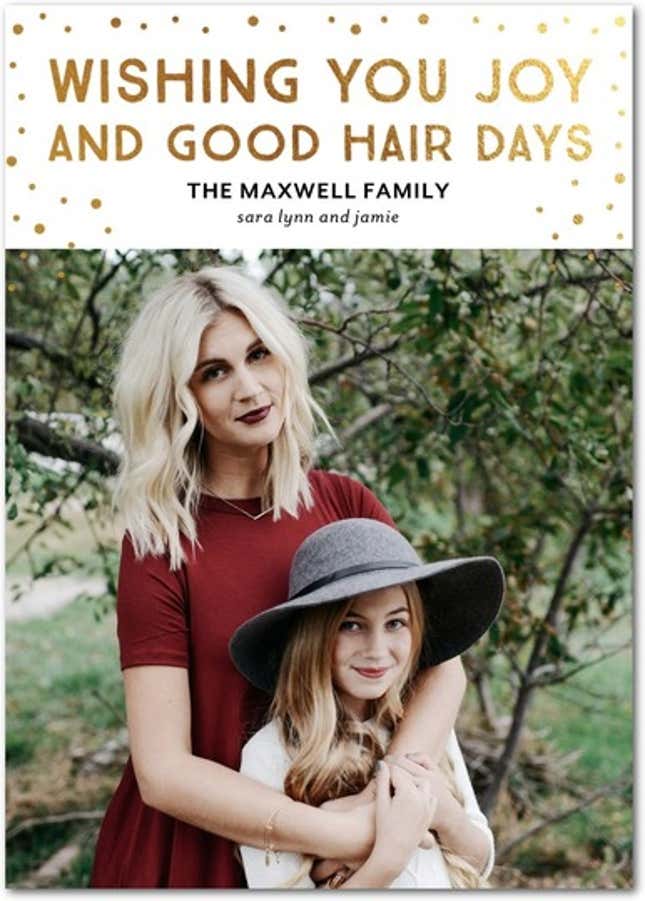 Mariam Naficy, founder and chief executive of Minted, a personalized card maker that crowdsources card designs, agrees that social media has made run-of-the-mill holiday photo cards less compelling. Consumers on her site are instead opting for "honest, authentic to the point of being self-deprecating." A card design offered by Minted last year that read "Wreck the Halls" instead of "Deck the Halls," for instance, became a smash hit.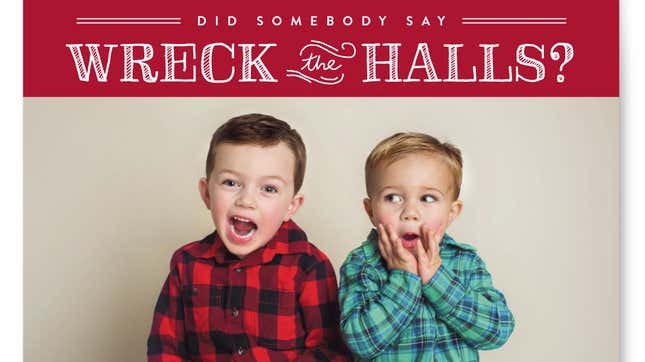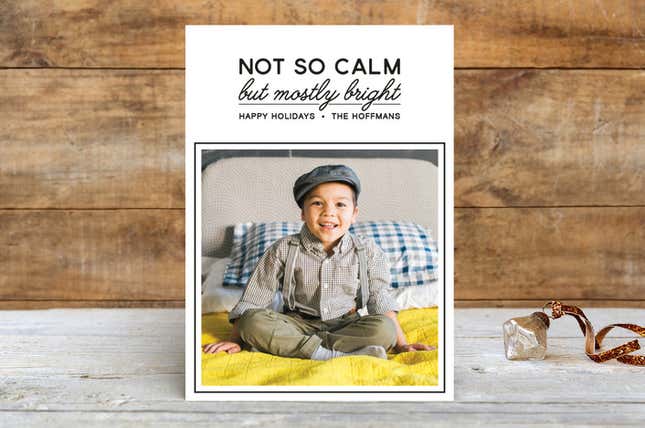 Parents are also drifting toward edgier photos of their families, such as pouting kids, rather than tiresome posed shots captured by professional photographers, according to Mary Ellen Campisi, associate creative director for Vistaprint, which sells personalized holiday cards. Word choices are also shifting with changing sentiments. Use of the word "cheer" fell by 14% on Vistaprint cards sold for the 2016 holiday season, while use of "peace" and "hope" shot up.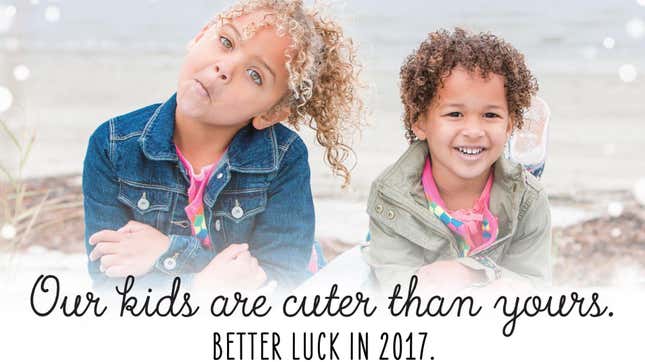 The physical greeting card industry is groping for better ways to lure technology-reliant consumers. US greeting card revenue fell an annual 3.2% from 2011 to 2016, according to IBISWorld market research, and is expected to continue falling by 3.8% annually over the next five years.
Of course, a lot of these cards are dispatched to older generations who still want to see those traditional poses and smiling faces. Lizzie Post, great-granddaughter of American etiquette maven Emily Post, says bridging the divide between generations requires making sure even snarky cards are ultimately sincere, and card makers and families to "really, really know your audience."