The toxic smog that's taken over Beijing is painting its skies with unusual colors. Though the haze is often gray, it sometimes carries warm and cool tones that are almost reminiscent of Instagram filters—except they're omnipresent in real life.
On Jan. 3, the capital city issued its first-ever (link in Chinese) red "fog" alert, which Beijing maintains is different from its ongoing orange alert (link in Chinese) smog warning, the second highest level for smog pollution. Visibility in some areas is currently less than 50 meters.
Beijing has been in an orange smog alert since Dec. 30 and today (Jan. 5) extended it to Jan. 7. This latest bout of smog follows 2016's only red alert from Dec. 16 to 22, when the air quality index (AQI) at one point had reached 493. An AQI above 100 is considered unhealthy. Though Beijing classifies the current level of pollution as an orange alert, the air quality has gotten measurably worse during this period, at points exceeding 500 and beyond what the index could measure.
The poor air quality has trapped the city's 21 million residents, closing down seven highways (link in Chinese) and cancelling 19 flights. But the noxious haze also made for some striking photos.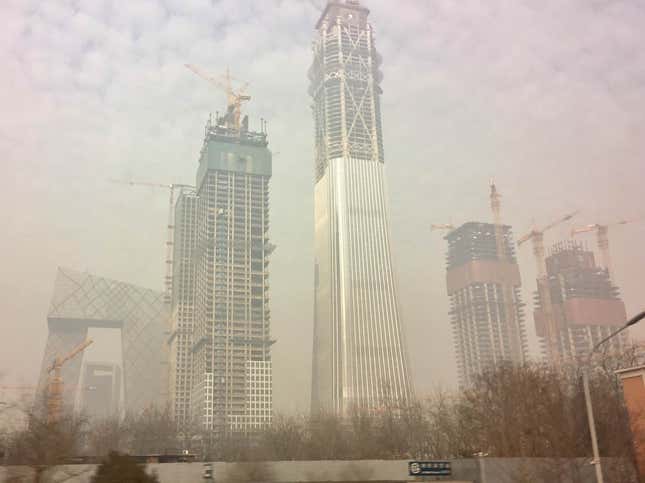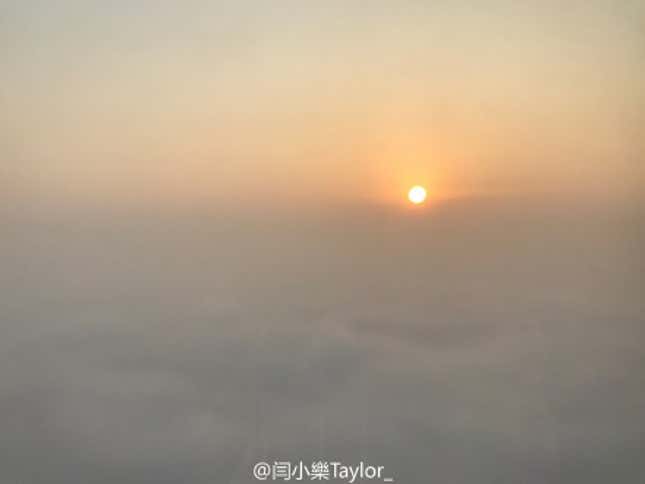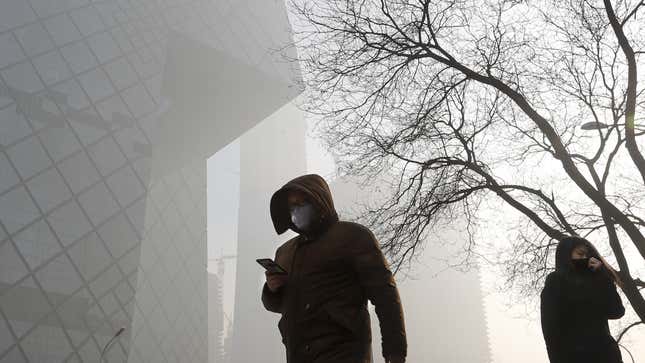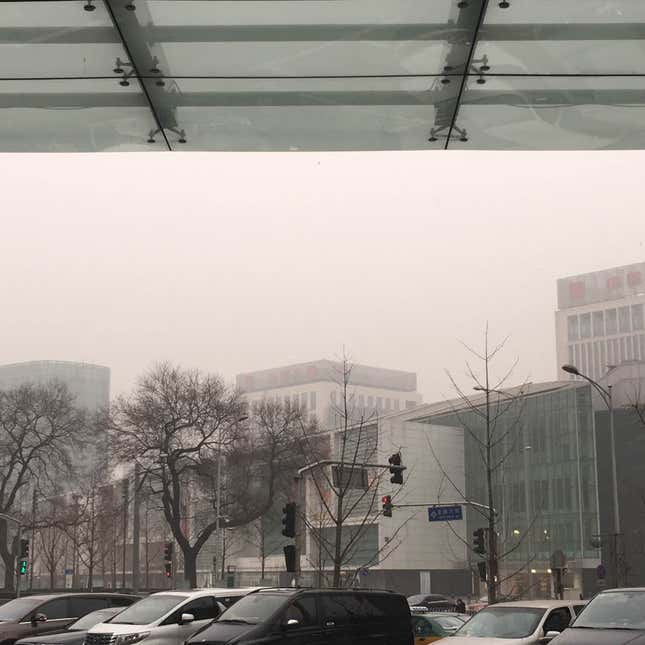 Sometimes, the scenery is covered almost entirely in white smog.