I rarely spend more than $20 on a bottle of wine. Often, it's closer to $10. It's not that I'm unwilling, unable, or philosophically opposed to pricier bottles—it's just that I don't know how to make my dollars count.
That puts me squarely in the market that Mark Tarlov, a 64-year-old winemaker, aims to capture with his new venture, Alit. His plan is to do for wine what Everlane has done for cashmere sweaters: eliminate distributors and retailers to bring what would traditionally be a $60-100 bottle of wine to online customers for a fraction of the cost. Also like Everlane, he wants to upend the status quo by publicly declaring his input costs—crafting the story of how he spends those dollars into an accessible course in wine appreciation.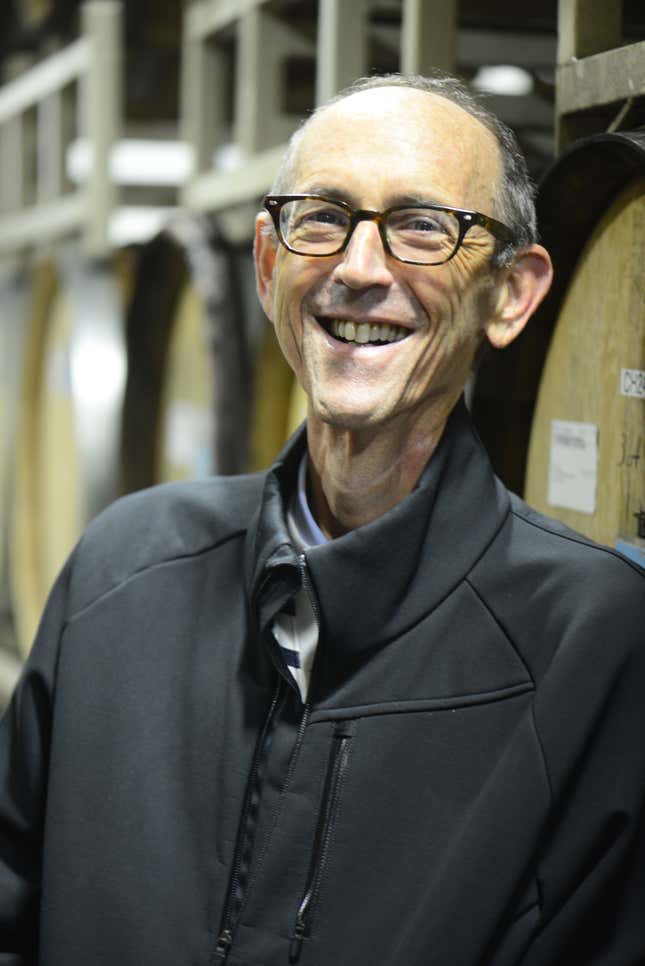 "Understanding why wine costs what it costs gives you a sense of what is valuable," says Tarlov. "The calculus is: How much pleasure do I get for how much money?"
Wine pricing is generally opaque—more an art than a science. But Tarlov clearly lists the input costs for his on Alit's website, outlining just what customers are paying for when they fork over $27.45 for a bottle of his 2015 Pinot Noir from Oregon's Willamette Valley:
Alit's Pinot Noir is still more than double the average price for wine purchased in the US—even if it's relatively inexpensive for a French oak-aged Pinot from Willamette Valley. But Tarlov is telling customers the investment is directly reflected in the product.
"Making people understand that responsible farming and responsible winemaking actually finds itself into the pleasure quotient is what we're all about," he says.
Of course, a higher price tag doesn't necessarily guarantee a more pleasurable experience. In 2008, Robin Goldstein, a food and wine writer who has studied neuroscience and economics at Harvard and Yale (and cooking at the French Culinary Institute) threw the wine world into a tizzy when he published a study (pdf) of more than 6,000 blind wine tastings and an accompanying book called The Wine Trials. 
"Consumers on the whole can't tell the difference between more expensive wine and cheaper wine when the label and the packaging are concealed," Goldstein says of his findings. What's more, the study showed a negative correlation between taste and price, with wines under $15 often beating out their $100-plus counterparts.
That said, Goldstein says that some people—"fancy wine critics" among them—distinctly prefer more expensive wines, often owing to distinguishable qualities such as higher alcohol content (also known as "fuller-bodied" wines) and the flavor imparted by French oak barrels.
"What I really like about what [Alit] is doing is that they're listing all of their costs, which is great for consumers," says Goldstein, adding that it lets customers decide whether that French oak barrel is worth an extra few dollars. "I think people do wonder sometimes if pricing is totally arbitrary."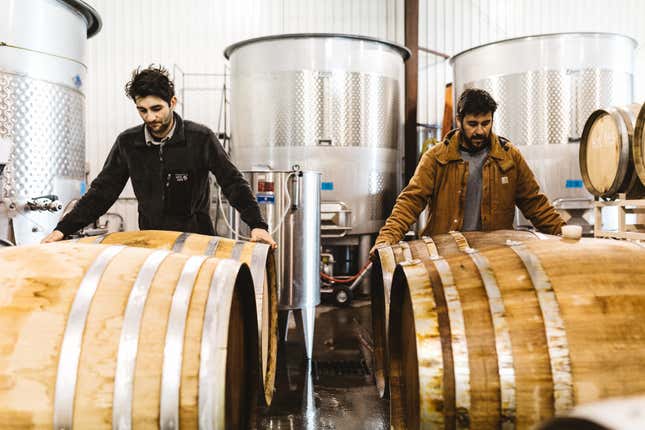 Making people understand this before they open the bottle, of course, will be a challenge in storytelling. But Tarlov should be up to the task. Before getting into the wine business, he spent three decades in film production, working with actors and directors such as Sigourney Weaver, Bill Murray, and John Waters. Over the last decade, he switched gears and established himself as a winemaker, purchasing vineyards and working with world-class winemakers, farmers, and sommeliers to produce high-scoring Pinot Noirs and Chardonnays instead of movies. At Chapter 24, the Willamette Valley vineyard and winery Tarlov founded in 2012, the Pinots are named for the sort of soil in which the grapes grow—Fire for volcanic, and Flood for sedimentary—a clever bit of branding that subtly educates drinkers.
"If you can make people smarter, they like that," says Tarlov. "That's pleasure too."
When it comes to Alit, Tarlov tells stories about the full flavor profile achieved by natural farming and fermentation techniques. The grapes Alit uses for its Pinot are "dry-farmed," meaning that he leaves the watering to nature rather than relying on sprinklers and drip hoses.
"[Irrigation] could drive down your fruit costs," says Tarlov, referring to that initial $5.66 for farming and fruit. "But if you do that you're going to have less flavor intensity because you're going to have more fruit per plant, so you're going to have a diluted flavor."
Each line item on Alit's cost sheet offers an opportunity for customers to learn something about the wine and the values behind it. I was initially put off by $2.88 for custom packaging, until Tarlov told me the majority of the investment wasn't for a fancy bottle, but rather a recyclable shipping box that wouldn't require any environmentally harmful styrofoam packaging. For now, those bottles are only available in cases of three, for $100, which includes shipping and handling.
As for the contents of the bottle? I'm no connoisseur, but I know what I like—and Alit's Pinot Noir blew me away. Unlike many of the less expensive Willamette Valley Pinots I've tried, this one was far from frail. It was plush, velvety-smooth, and filled with warm, woodsy tannins that warmed my mouth and made my cheeks feel flush.
So what have I learned here? I have expensive taste. But at least in this case, I don't have to pay quite as much for it.