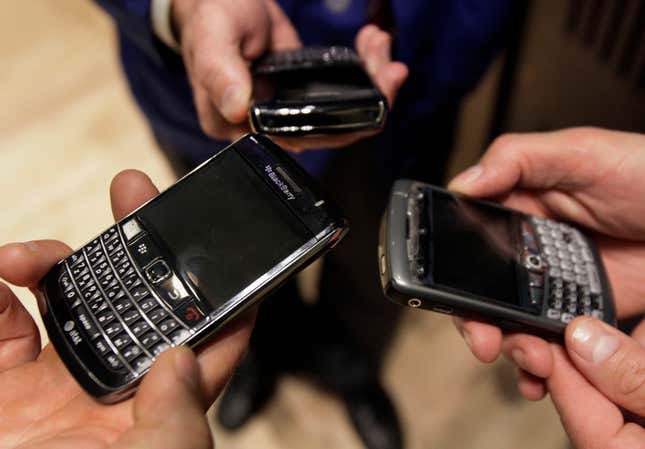 Research in Motion reported better-than-expected earnings Sep. 27, driving its share prices sharply higher in late trading. It wasn't exactly a roaring success; the company still lost $235 million during the quarter.
Having been outpaced in developed markets, most notably by Apple, RIM has pivoted toward a strategy focusing on emerging markets, where it has leading positions in countries such as Indonesia and South Africa. (In South Africa, RIM accounts for roughly one-fifth of mobile phones, according to the Financial Times.) But as Quartz's Christopher Mims reported earlier this week, other tech giants such as Facebook are also targeting emerging markets as a core part of their growth strategy.
Ultimately, that raises questions about how long Research in Motion will be able to hang on to its lead among the ranks of increasingly more discerning emerging market consumers, especially as competing Android phones become dramatically cheaper and more powerful. Meanwhile, analysts and shareholders are eyeing RIM's cash-burn rate nervously.