The sumptuous lips of a 3,000-year-old Egyptian queen's face, and the plump belly of a 9th-century Mexican baby, are now at your disposal.
New York's Metropolitan Museum of Art has released 375,000 images of works from its collection, with no restrictions on what you can do with them. The images, all of art in the US public domain, were previously available online, but with some stipulations about commercial use. You can find them at the digital collection, with "Public Domain Artworks" checked in the left-hand column.
"[The collection] represents 5,000 years of human endeavor, culture, and thought," says Lauren Nemroff, head of digital content at the Met. She hopes people will create new works of their own, perhaps like these.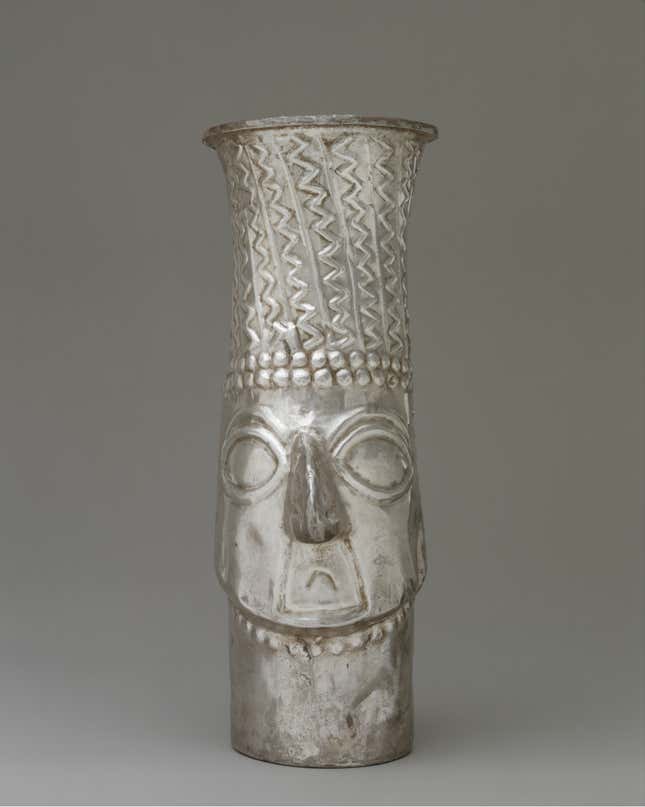 The images that are free to use cover 200,000 individual works of art, and new images are added each day. This is about half of the images represented online or about 13% of the museum's permanent collection of 1.5 million artworks.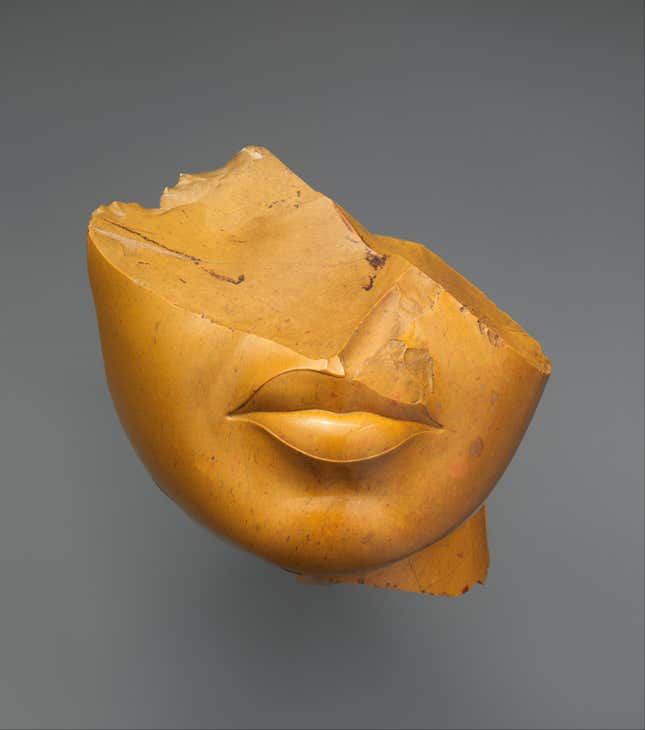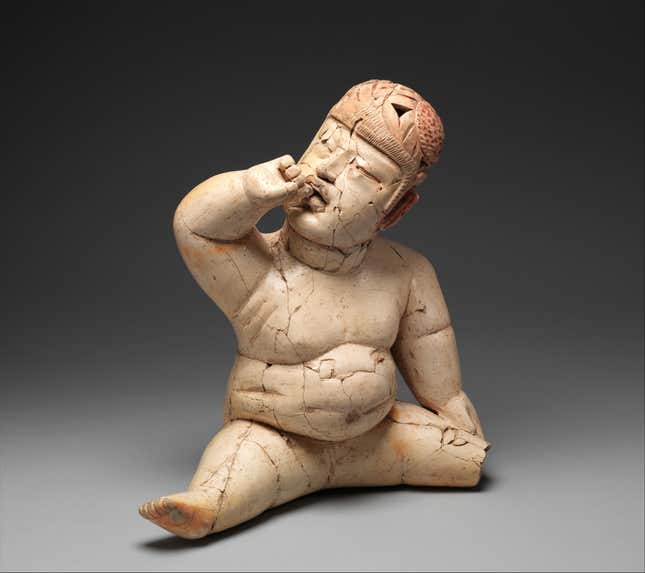 Works by Rembrandt, Vermeer, and Degas are all available, but the real treasures are the Met's photographs of objects and relics from ages past. A frowning silver face from the Incas or a blue glazed ancient Egyptian hippopotamus, for example, will always come in handy. As will photos of old British gentlemen.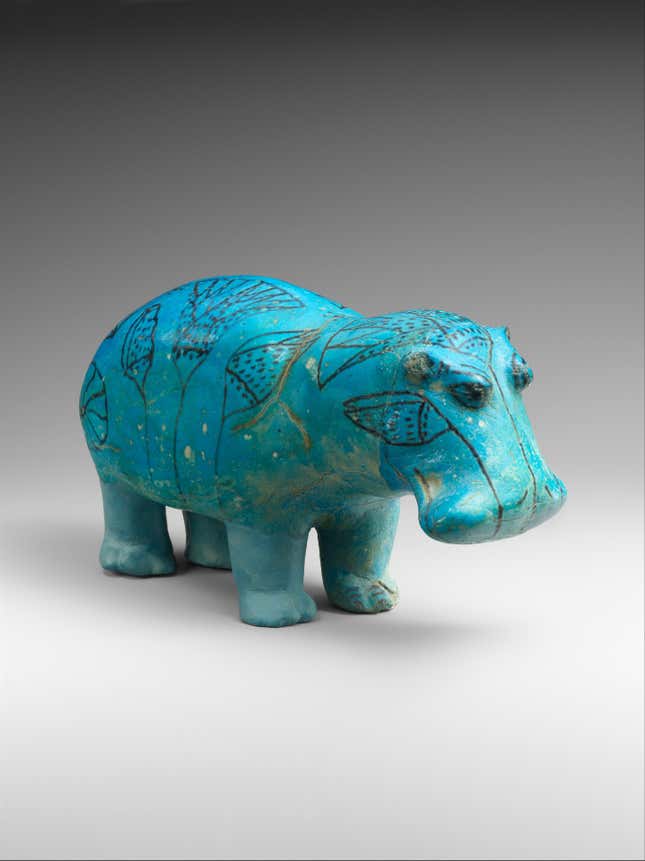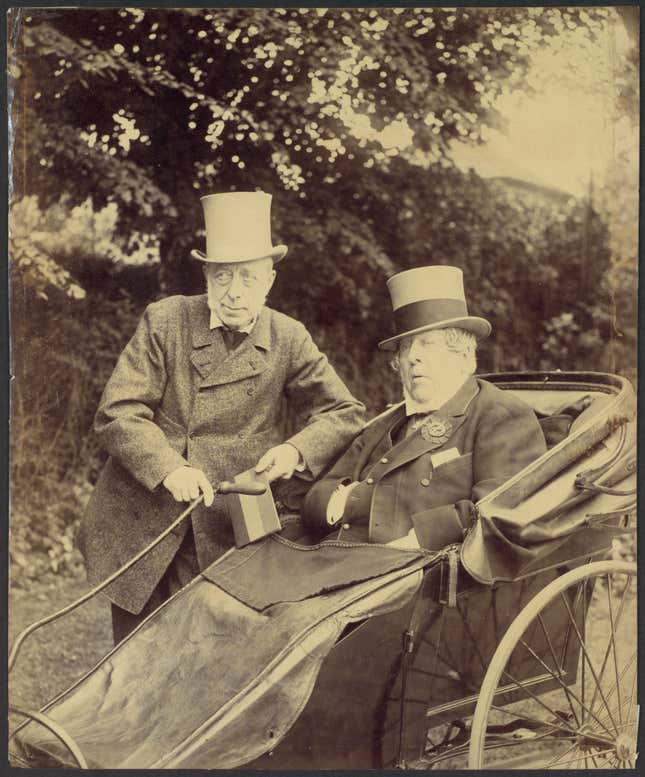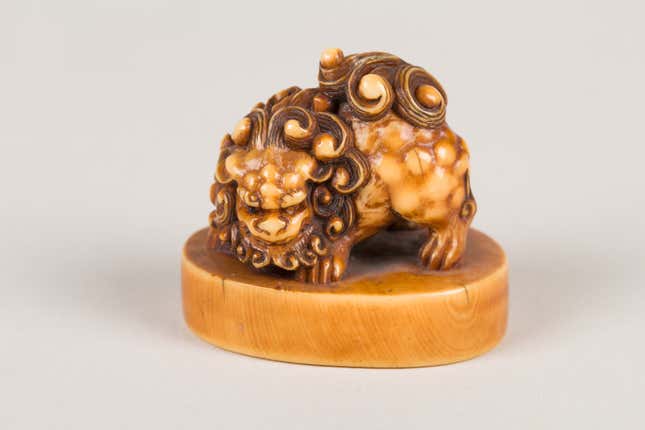 If that's not enough of a rabbit hole, take a look at the 1 million images from the British Library, or 180,000 from the New York Public Library.