Yale University is reversing course and changing the name of a dormitory that honors an historical white supremacist.
The university will rename Calhoun College, which for nearly a hundred years has borne the name of John C. Calhoun, a Yale graduate who was vice president of the United States from 1825 to 1832. He was a slaveholder who dedicated much of his political career to the expansion of slavery in the American south.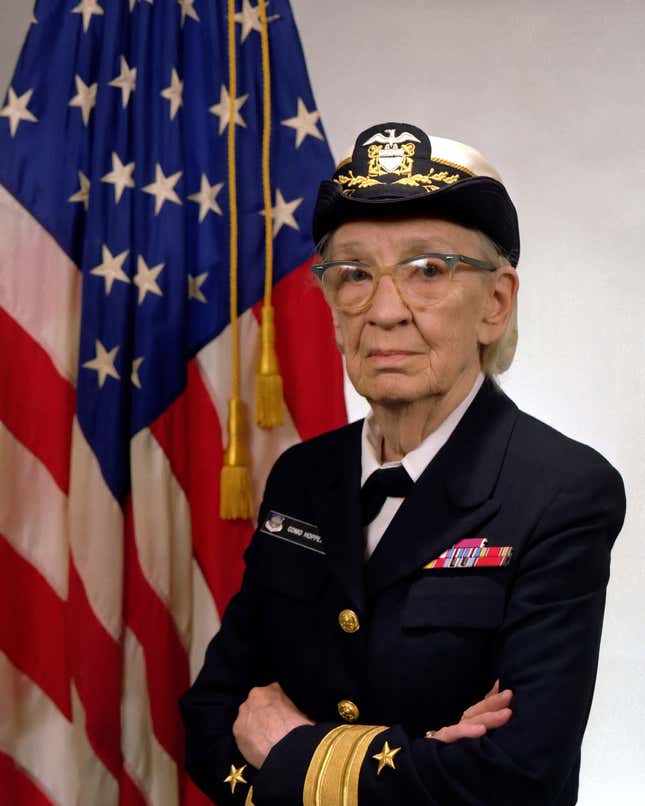 In Calhoun's place, the dormitory will be now be named for Grace Murray Hopper, a computer scientist who received two mathematics degrees from Yale in the 1930s. A rear admiral in the US Navy, Hopper invented the first compiler for a programming language, a critical function in software development. Last year she was awarded the Presidential Medal of Freedom, 24 years after her death.
All of Yale's undergraduates belong to one of 12 large dorms, known as residential colleges. The name of Calhoun College had come under intense criticism on Yale's New Haven, Connecticut, campus and beyond in the past few years, and Yale originally decided in April 2016 that it would not not change the name. Such contention was part of a broader debate about whether American educational institutions have a responsibility to acknowledge their legacy of slavery or take deliberate action to denounce and move past it. Many Yale alumni opposed—and still oppose—changing the name of Calhoun.
But campus protests following the earlier decision led Yale to convene a committee of historians, which recently advocated that the dorm be renamed, after finding John Calhoun's personal values to be out of alignment with the school's.
"I want to ensure we don't erase history, especially history that embarrasses us and had university involvement," Yale president Peter Salovey said on a call with reporters. "Students will wear a different name on their T-shirts, but the evidence of Calhoun and his commitment to Yale doesn't change."
In spite of protests, Princeton decided last year to keep Woodrow Wilson's name on its buildings, arguing the former US president's policy accomplishments outshine his racism. Meanwhile, Harvard decided to drop the term "master" from certain faculty titles and remove a shield evoking slave ownership. Yale's choice to rename Calhoun is the most significant action by any of the Ivy League schools to date.
The decision is all the more weighty in the wake of race-related clashes that have been sparked by the contentious election of US president Donald Trump.
University officials said plaques and engravings of Calhoun will remain in place around the residential college and on campus at large. Yale has not yet decided what to do with a contentious set of stained-glass windows representing slavery, though officials noted they may be put on display somewhere.