Chinese netizens have crowned Tao Huabi, a 70-year-old granny, the "hottest woman in China."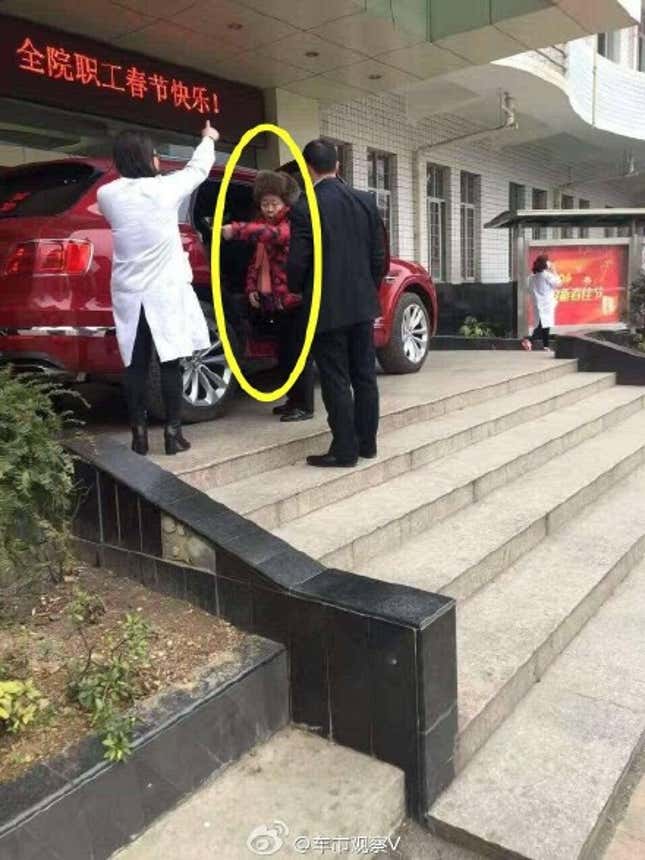 Tao is the founder of Laoganma Special Flavour Foodstuffs Co., maker of the nation's most popular chili sauce. Interest in her has grown in recent days after she was spotted emerging from a red Bentley SUV worth over $570,000 (link in Chinese). That would buy about 460,000 cans of the famous sauce, online observers noted.
Founded 20 years ago, Tao's company now employs more than 4,000 people and notched $655 million in revenue last year. It's helped lift the economy of Guizhou, which has long been one of the nation's poorest provinces but is now among the fastest growing, with GDP growth of 10.5% (link in Chinese) last year. Tao herself is worth more than $1 billion, according to Forbes.
Not bad considering she received little education and started off in the 1990s as a street vendor selling noodles. On the streets of Guiyang, the capital city of Guizhou, she earned the nickname Lao Gan Ma, or "old godmother," for her tendency to give poor students free food. She established the company in 1997, in her 40s, with about $146,000 in capital.
Under her leadership, the firm's Lao Gan Ma brand has become internationally recognized. The sauces are sold for about $9 per jar on Amazon, nearly eight times the going price in China. A fan group on Facebook has almost 1,700 members, with many of them calling the chili sauce an essential supply.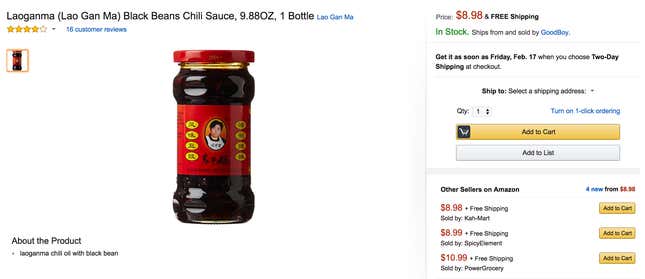 Tao likes to do things her own way. The local government has repeatedly urged her to take the company public, but she's refused, believing an IPO is a way to trick people out of their money (link in Chinese). She's also kept a low profile, retiring as CEO in 2014 but staying on as a legal representative (link in Chinese). Such nuggets, which have come to the public's attention since the Bentley sighting, have only endeared her more to Chinese netizens.
A page for a hashtag translating as "the country's hottest woman" has received more than 7 million views (link in Chinese) on Weibo, China's Twitter-esque social media platform.
Another Weibo post has an animated video (link in Chinese) that's been liked more than 10,000 times (link in Chinese) and appears to have been fan-made. "With a low price and its unique flavor, Lao Gan Ma has made many desire for it," says a narrator. Then, showing Tao's face on a bottle label, it adds: "This is the woman who once again tonight has comforted many lonely single men."