They met in Detroit under terrible circumstances.
"Rosa Parks Robbed and Beaten," read the headline in The New York Times (paywall). After a man broke into her home one evening in August 1994, the 81-year-old civil rights icon found herself being treated for injuries at Detroit Receiving Hospital.
When he learned of the assault, local businessman Mike Ilitch—founder of the Little Caesars Pizza chain and owner of the Detroit Tigers baseball and Red Wings hockey teams—sprang into action. With the help of others in the city, he found Parks a new apartment just south of downtown, along the Detroit River. Until her death 11 years later, he also quietly paid her rent.
Details of the arrangement first came to light in 2014, when a federal judge granted an interview to Sports Business Journal. "It's important that people know what Mr. Mike Ilitch did for Ms. Rosa Parks because it's symbolic of what he has always done for the people of our city," judge Damon Keith told the publication.
It resurfaced this weekend, when news spread of Illitch's death on Feb. 10. He was 87 years old.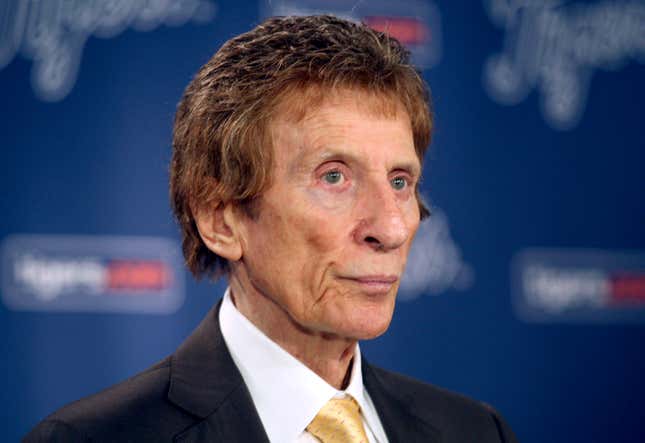 Parks moved to Detroit in 1957, two years after she famously refused to give up her seat on a public bus to a white male passenger in Montgomery, Alabama. Her defiance inspired protests across several US cities. Seven years after she moved to Detroit, Parks became a deacon in the African Methodist Episcopal Church (AME).
Ilitch was an undisputed son of Detroit, that scrappy Midwest urban center that between 1910 and 1950 experienced an auto industry boom. Despite the city's decline in the decades following, Ilitch stayed in his hometown, earning him much admiration.
Parts of Detroit have recently experienced something of a renaissance, with new businesses cropping up and a youthful energy in pockets of downtown and beyond. Speaking with CNN, Keith credited that to Ilitch and his family. "They kept pushing Detroit, and had it not been for them, I am saying, Detroit would not be in the renaissance that they're in now," he said.