Is the best way to customers' wallets through their stomachs?
Delta Air Lines thinks so. The airline announced Feb. 16 that it will bring back free in-flight meals for coach passengers on transcontinental US routes. Service begins March 1 on flights between New York and Los Angeles, and New York and San Francisco. Delta will eventually serve free meals to all passengers on 12 US cross-country routes.
Major US airlines slashed meal service on domestic flights to cut costs following the Sept. 11, 2001 terrorist attacks as travel demand plunged. Years of financial trouble following a spike in oil prices and the US recession in the 2000s have kept free meals off the tray table for most coach passengers flying domestically.
Flyers on Delta's transcontinental US flights shouldn't expect the fancy fare served in the front cabins of international airlines. But Delta is confident its 2017 menu won't nauseate flyers as airplane meals past have done. That's probably because it's foregoing the old-school hot meals-in-a-tin model for simpler options like cheese and fruit plates, veggie wraps, and smoked turkey sandwiches.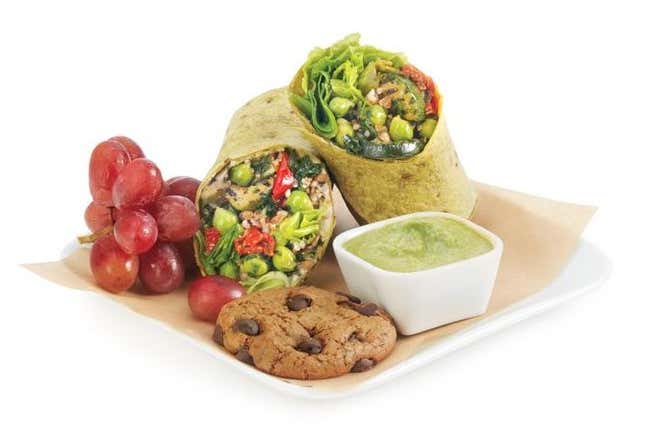 Delta began testing free meals out on flyers late last year. "When we tested this concept, our customers loved it and appreciated it so we decided to implement in our most strategic markets," said Allison Ausband, Delta's senior vice president for in-flight service, in a news release.
Delta is revamping its cabins in a number of ways to drive more revenue. Carriers raked in record profits in 2015 and still made money last year thanks to historically low oil prices, but airfares have been stuck at multiyear lows for more than a year, as airlines face greater competition from low-cost competitors. Offering free meals is one attempt to drive repeat customers. Last year, Delta airline started offering free in-flight entertainment.
But oil prices have climbed back from multi-year lows and Delta predicts airfares will rise soon. We'll see if free food makes that more palatable.