Space is on a lot of minds right now. It seems every other Hollywood blockbuster these days is about interplanetary travel, while the ultra-rich are booking their first passages on rides around the moon, courtesy of Elon Musk's SpaceX.
The extraterrestrial has been on the brain of Chanel creative director Karl Lagerfeld, too. The designer, who has a reputation for elaborate runway stagings, showed a space-themed collection at Paris Fashion Week today (March 7) that included maybe the most over-the-top element he has ever dreamed up: a Chanel rocket that simulated a sparks-flying launch into orbit.
The missile—even while stationary—was outlandish enough, though not exceptional for those who are familiar with Lagerfeld's excesses on the runway. "I refuse to be impressed unless it actually takes off," one attending fashion editor pronounced. And then it did.
The show, attended by celebrities such as Pharrell Williams, Lily-Rose Depp, and Cara Delevingne, took place inside Paris' Grand Palais museum. The bonkers rocket-launch set piece included a countdown to liftoff, and after the rocket rose into the air, Elton John's "Rocket Man" began playing.
The clothes themselves featured lots of references to space travel as well. Quilted wraps played on reflective space blankets, metallics were everywhere, sparkly boots appeared repeatedly, and an astronaut-print turned up.
But Lagerfeld's vision wasn't entirely futuristic. He also called back at times to fashion's initial love affair with all things space-age in the 1960s—see the bouffant hairdos, for instance—and the whimsical futurism of designers such as André Courrèges.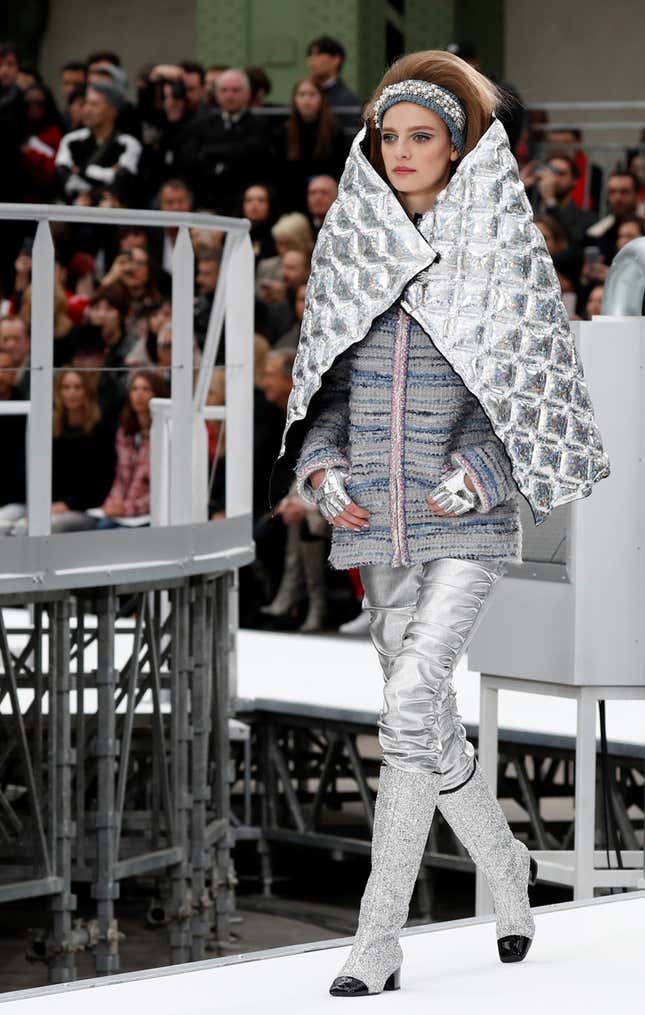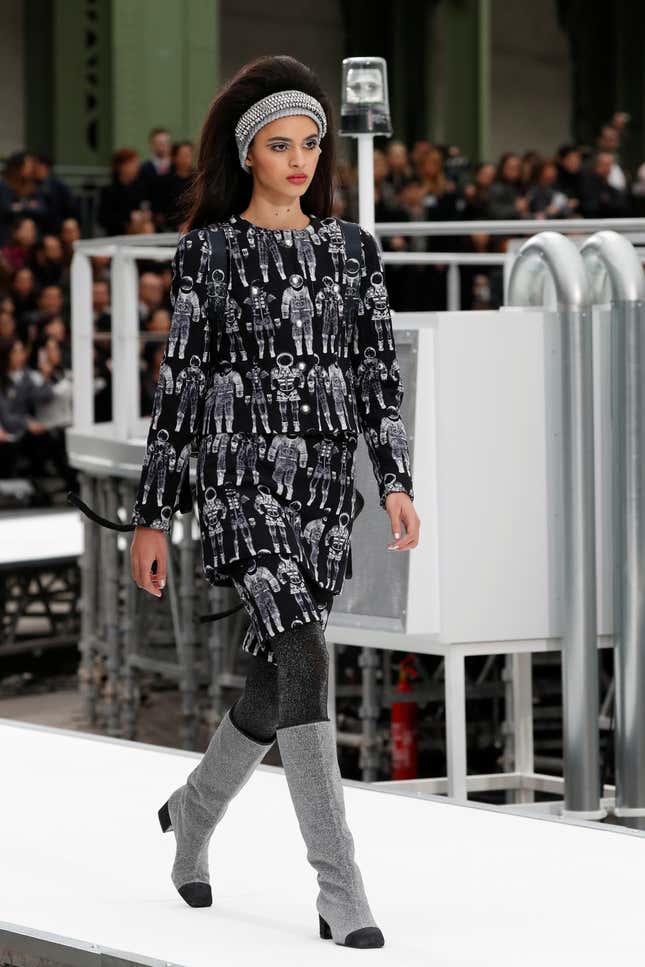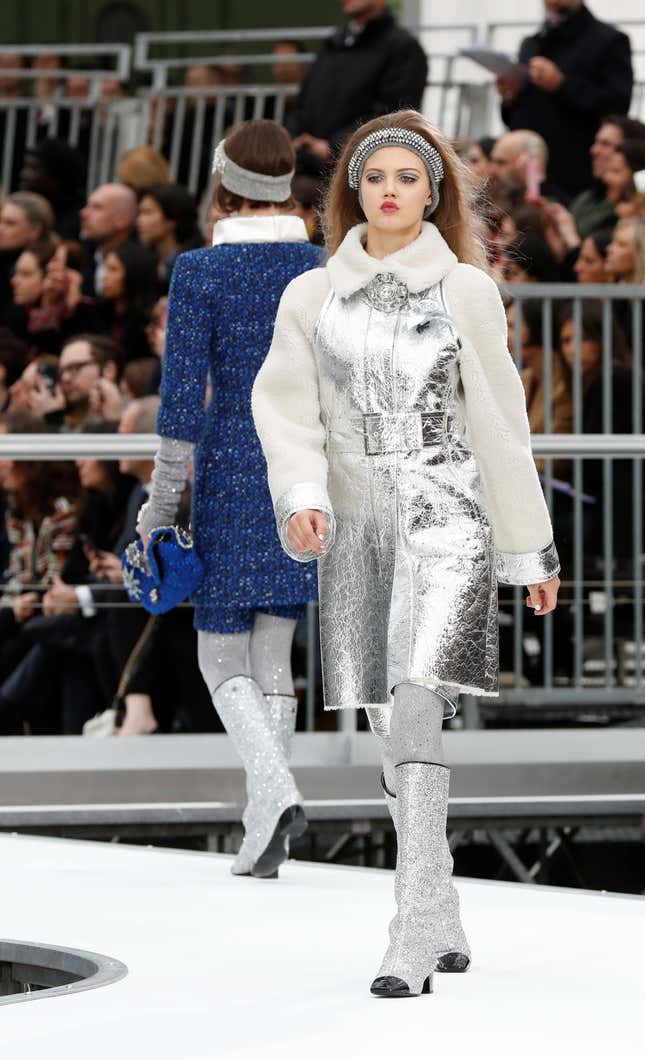 The collection was sophisticated but tongue-in-cheek, the things Lagerfeld does best, and not quite ideal for real space tourism, of course. Could you imagine an astronaut in a tweed suit? No, they're for the wealthy earth-bound. Prices are likely to be appropriately astronomical. Chanel is going to have to pay for this runway show, after all.