We recently hailed the arrival of the UK recovery. The good news is it wasn't a false positive. Here's a roundup of the latest data:
The UK's industrial production grew for the third consecutive month in April (pdf), rising 0.1% in March and beating expectations of a slight contraction.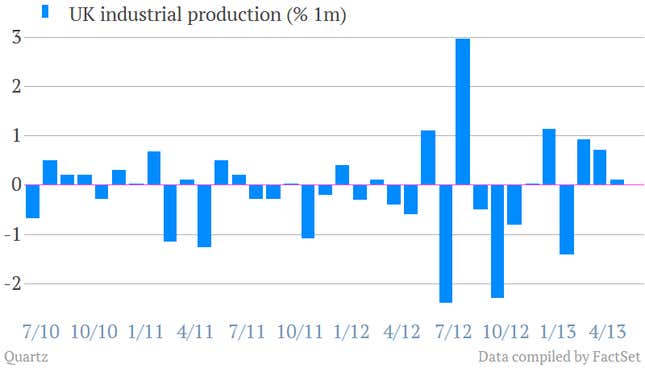 In the three months ending in April, production jumped 0.9%, the fastest rate of growth since July 2010.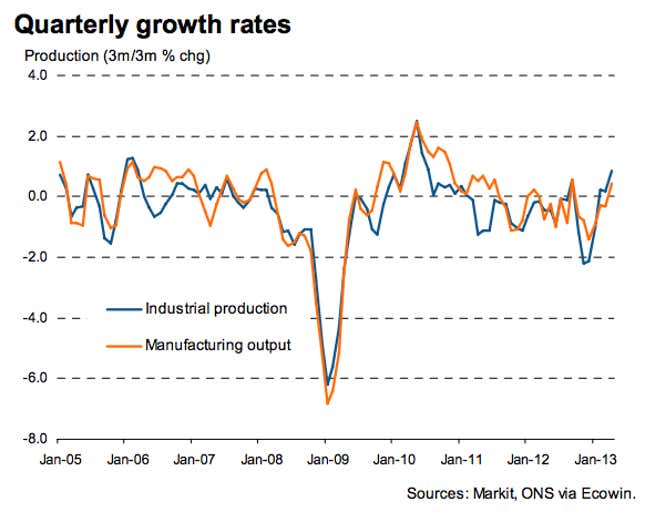 Manufacturing output fell 0.2% in April, compared with March—but that was expected, given strong growth in March and possible disruptions from Easter.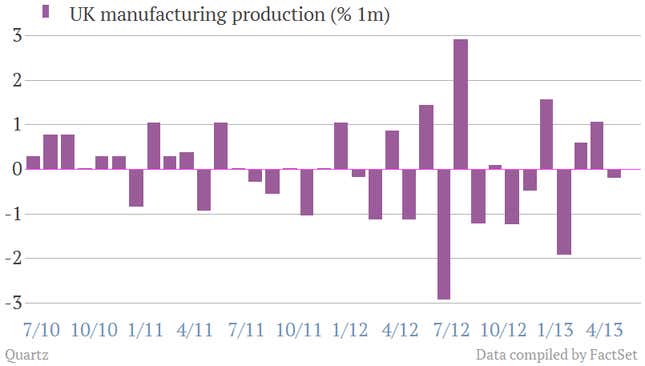 As a result, manufacturing output for the three months ending in April is probably more useful. That rose 0.5% on the prior three months.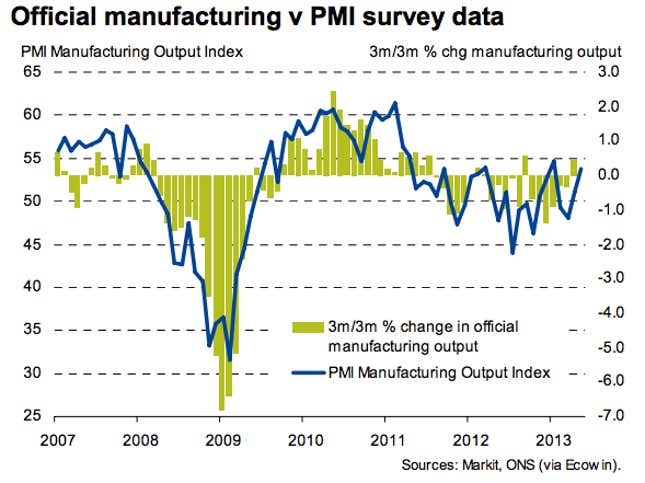 Markit Group, which collects and analyzes business activity data, says that an upturn in May's manufacturing activity, which broke a 13-month high, puts the UK on track to hit 0.5% GDP growth in Q2 (pdf).