There's been a lot of hubbub about a sharp selloff in emerging markets over the last week or so. But in the world's largest economy, things seem to be rolling along just fine, at least as far as this morning's data is concerned.
May retail sales were much better than expected with the headline month-on-month number rising 0.6%, the biggest jump in three months.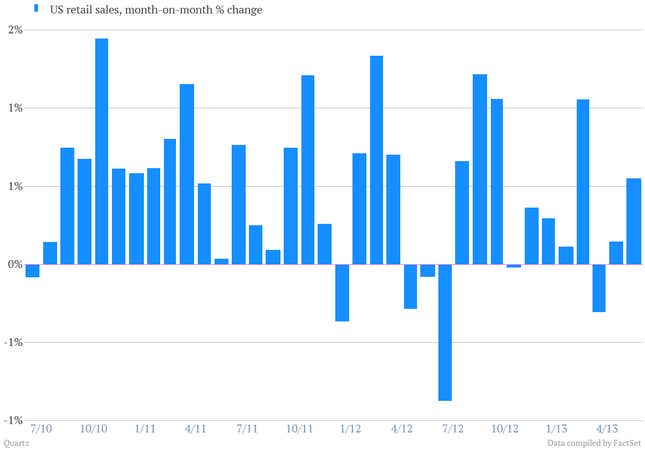 And weekly claims for unemployment benefits tumbled to 334,000. Typically, anything below 400,000 is seen as a sign of sustainable job creation. Here's a look at how drastic the improvement has been in this metric over the last five years, since the recession was its worst.