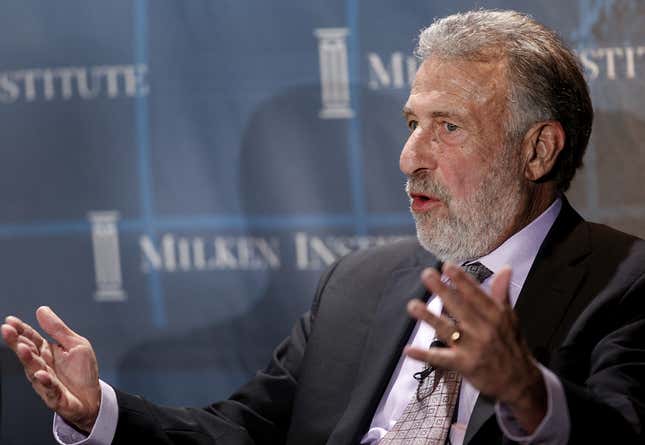 Well, at least he's probably got a good suit for job interviews.
Men's Wearhouse abruptly terminated founder and executive chairman George Zimmer, the public face of the company best know for his catchphrase, "You're going to like the way you look. I guarantee it." Zimmer didn't actually run the company, anymore; he gave up the CEO job in 2011. But even so, he was so important to Men's Wearhouse that the possibility of his departure was noted as a potential risk in the most recent annual report from the Fremont, California, based retailer:
Our success depends upon the personal efforts and abilities of our senior management team and other key personnel George Zimmer has been very important to the success of the Company and is the primary advertising spokesman. Although we believe we have strong management team with relevant industry expertise the extended loss of the services of Mr Zimmer or other key personnel could have material adverse effect on the securities markets view of our prospects and materially harm our business.
Zimmer's dismissal is pretty weird for a number of reasons that are laid out here. But the reaction of the stock is pretty odd, too. One might think the mysterious firing of the pitchman/founder of a publicly traded company would merit more than a 2% decline in its shares. But Men's Wearhouse investors apparently don't much mind the way the firm looks without its pitchman.