The Palm Beach County Jail is not an exclusive club. Anyone can get in after an arrest. The cells are packed with over 1,500 involuntary visitors. It's nine stories tall, sprawling, and tough to navigate alone—as attorneys must. But from parts of the jail, there's a great view of the adjacent 27-hole golf course.
The Trump International Golf Club in West Palm Beach, built in 1999, is extremely exclusive. There's a $250,000 initiation fee. It's only a five-minute drive from the detention center, yet a world away, and it's unlikely anyone ever makes that brief journey from golf club to jail or back.
As a lawyer working in West Palm Beach, I certainly never did. Still, the juxtaposition intrigued me. I was dying to know what my clients thought of Trump's joint whenever I visited them in jail. Asking wouldn't have been polite, considering I was there to help with legal trouble and not even their attorney of choice. So their thoughts on the greens beyond the locked building remained mysterious.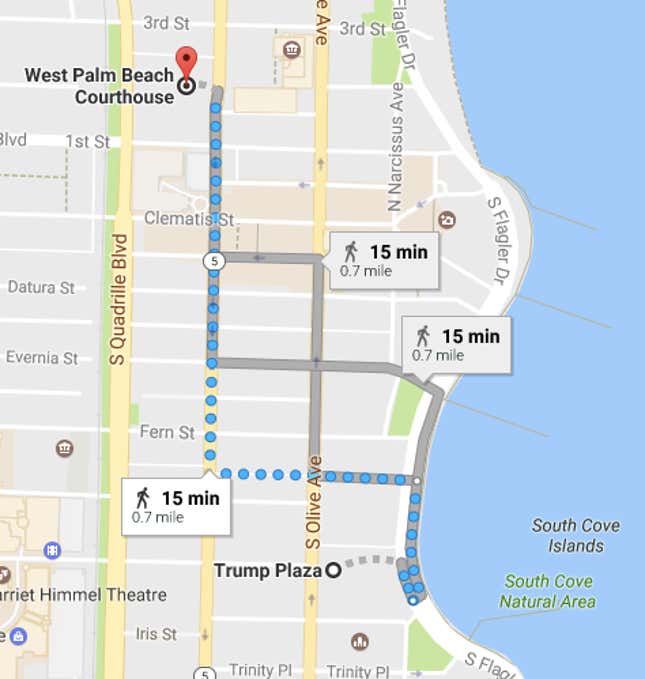 What was clear was the two institutions' closeness highlighted precisely the strange mix of rich and poor that brought me to Florida.
In 2007, I moved to Palm Beach to work for the county public defender, having just graduated from City University of New York law school in Queens, a public-interest law school designed to create class-conscious legal warriors. I signed up for indigent defense in Palm Beach on purpose, because it sounded absurd to stand for the poor in a place famous for its wealth. I was full of fight and moxie, ready to explore wealth disparity in paradise.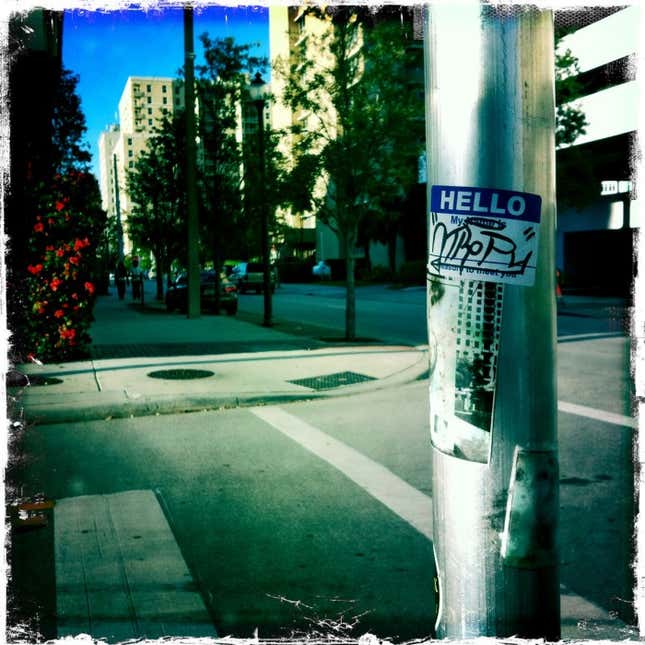 But it only took four short years to flee just as eagerly as I came, seeking peace from crime, relentless sunshine, and stark class divides.
Paradise, perhaps
Henry Morrison Flagler was an oil, rail, and real-estate baron who's considered the father of Miami. He developed much of Florida, including the Lake Worth swamplands on the southeastern tip of the state, which he declared "a veritable paradise" in the 1890s.
Flagler created Palm Beach, 65 miles north of Miami, as an island resort for the wealthy. It's now home to Trump's other local club, Mar-a-Lago, or as the president likes to call it, the Winter White House.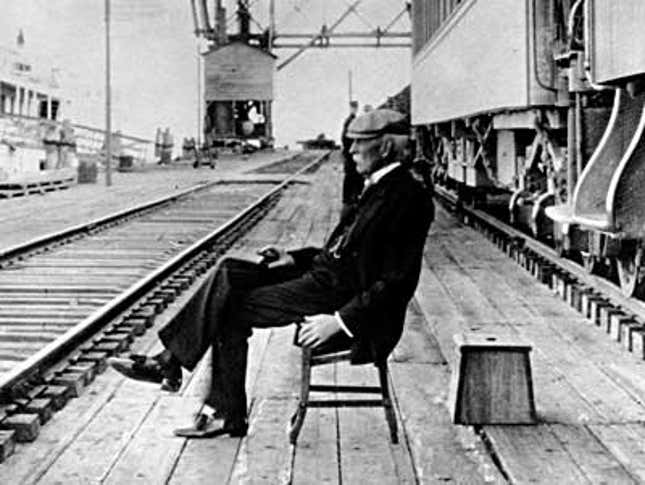 Today, the island is still primarily a vacation destination. Its mansions are often empty,  sprawling homes of celebrities like Rush Limbaugh, James Patterson, and Steven Spielberg (whose private side path was a public secret, and used by many intrepid visitors to reach secluded beaches rarely used by humans but teeming with wildlife).
Across an inter-coastal waterway is West Palm Beach, established as Flagler's commercial city. Its streets are named after local flora—clematis, datura, narcissus, and poinsettia—a prettiness that disguises the city's gritty purpose. Blue-collar workers—builders and servants—were necessary to meet the needs of the rich living on Palm Beach, but Flagler didn't envision them sharing paradise island. So the workers were to dwell in the city on the mainland.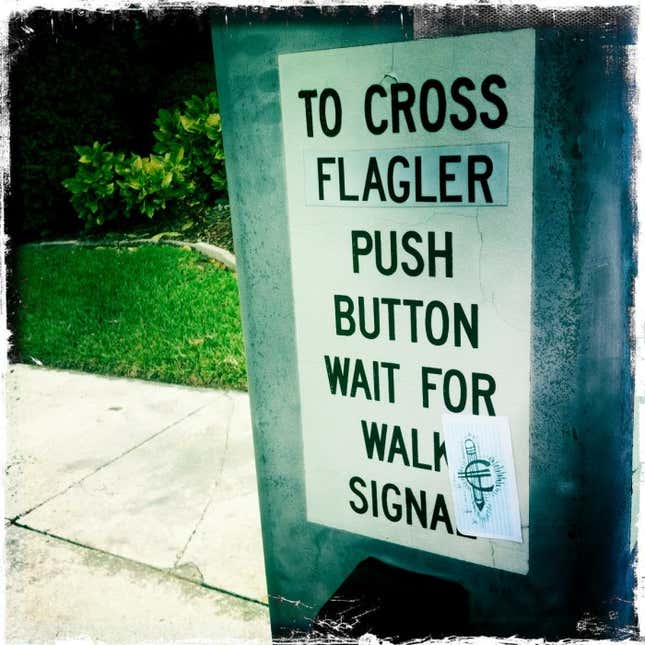 In some sense, that dynamic hasn't changed. I lived in downtown West Palm, with many other young professionals, in highrise buildings with swimming pools and gyms, security guards and valets, endless services. Across the railroad tracks to the west and beyond are less affluent neighborhoods, the places my clients came from.
My days were spent in a gorgeous courthouse with wall-to-wall windows overlooking the inter-coastal, a long narrow body of water separating West Palm from the island. It's dotted with marinas, and always lined with luxury vessels, sailing and docked. The bridges between the island and city go up regularly—hourly or twice hourly—so that boats may pass.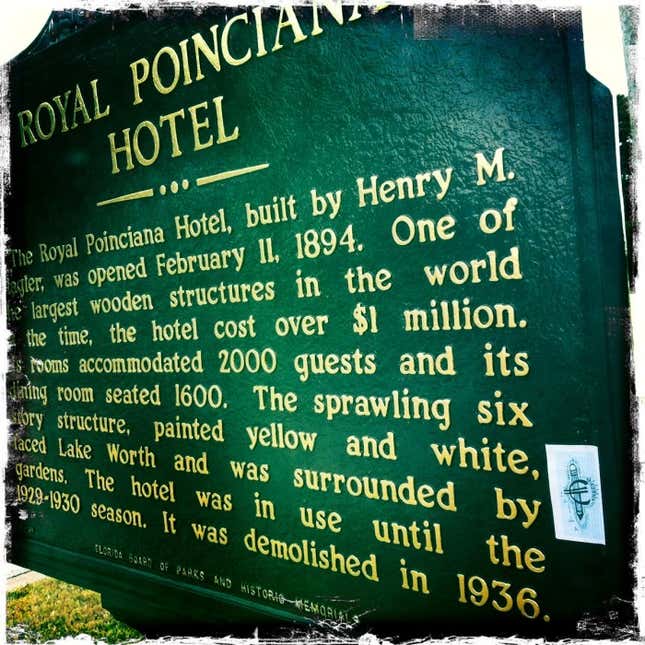 Often, in between processing paperwork and people charged with crimes like battery, driving under the influence of alcohol, resisting arrest, marijuana possession, and more, I got a moment or two to step out of the courtroom and look at the stretch of pale blue sky meeting the navy sea. Out on the water, personal cruise ships with whimsical names passed by, carrying wealthy people whose lives were unimaginable to the many waiting for me to get back to work.  
It wasn't a cushy gig exactly—I was handed about 100 cases when I started in misdemeanor court, a typical caseload for new state public defenders, and they never stopped coming. Judges were brusque, clients cranky, prosecutors intractable, the law complicated, and wins were rare. I felt like a legal waitress at a fast-food joint serving up legal defenses at times. Yet I was clearly a lucky one.
Public defenders may be low on the attorney-earning totem pole (my starting pay was $40,000 annually), but the job teaches a lot about relative riches. I'm no Flagler or Trump but my fortune was painfully obvious. After all, I didn't need the kind of services I provided and was having a pretty good time in life.
Clients were always on the wrong side of the law and without options. If they had money or choices, I wouldn't be appointed to their cases, necessarily. Meanwhile, my suit, stack of papers, and ease in the courtroom showed all the blessings that had been showered down upon me from birth. It took a lot of people being interested in my education for me to be a system insider.
Unlike my clients, when I left the courthouse it was to go to comfortable places, as a free agent, not wanted by the law but snug within her warm embrace. I could go to my office across the street, for coffee, to lunch with my fellow lawyers, shopping or yoga on Palm beach, snorkeling, skateboarding, or to my very nice apartment downtown, which was just a 15-minute walk away. My many great choices were almost endless and awkwardly evident all the time.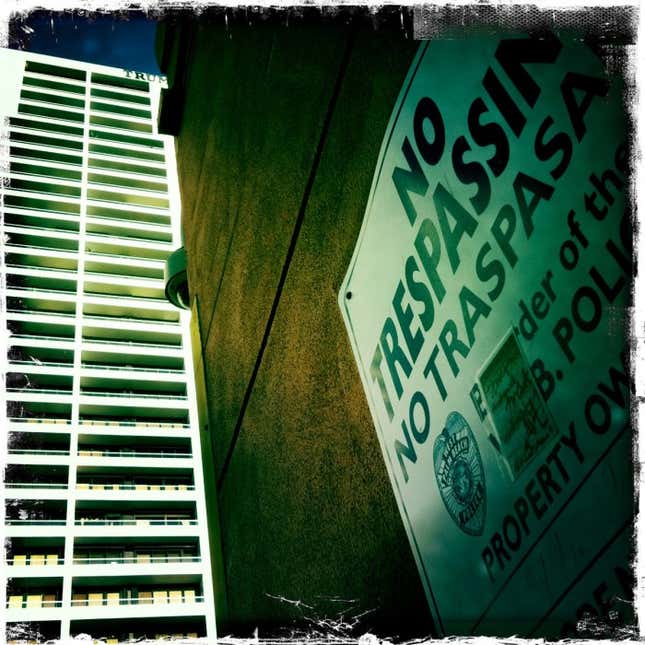 As was Trump. On my way home from the prison, or the courthouse, I passed Trump Plaza, two towers extending from South Olive Avenue to South Flagler Boulevard. The tall twin buildings were also visible from the balcony of my apartment, just down the street.
Trump's shadow loomed everywhere in West Palm and on the island. He was not quite Flagler but definitely getting his brand out. His name was inescapable even then.
Now Trump really is everywhere, so I recently called my old colleague, Paul Petillo, chief of the appellate division at the county public defender's office, to make inquiries. "How's life with president Trump?" I asked.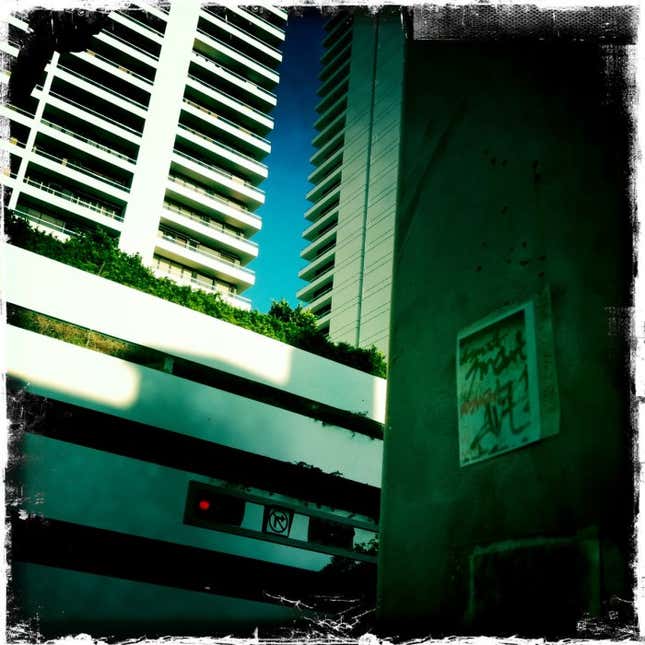 He grumbled that it's expensive. Presidential trips to Mar-a-Lago cost the county sheriff's office $1.5 million in overtime security expenses by February. Petillo's Lake Worth home also happens to be under a newly created flight path necessitated by the visits, so he's personally miffed.
But he is a 32-year veteran of indigent defense, preoccupied with his life's mission to fight injustice, not the comings and goings of a billionaire president. Petillo is ignoring Trump to the extent possible. "I stopped riding my bike by Mar-a-Lago," he confessed.
He acts like it's all not happening so he can focus on his battles, just as he once ignored the Trump golf course by the jail. Petillo says that, unlike me, he never really thought much about it—and he's been around since before the club was built. He just accepted it as one more piece of land stamped with Trump's brand, par for the course.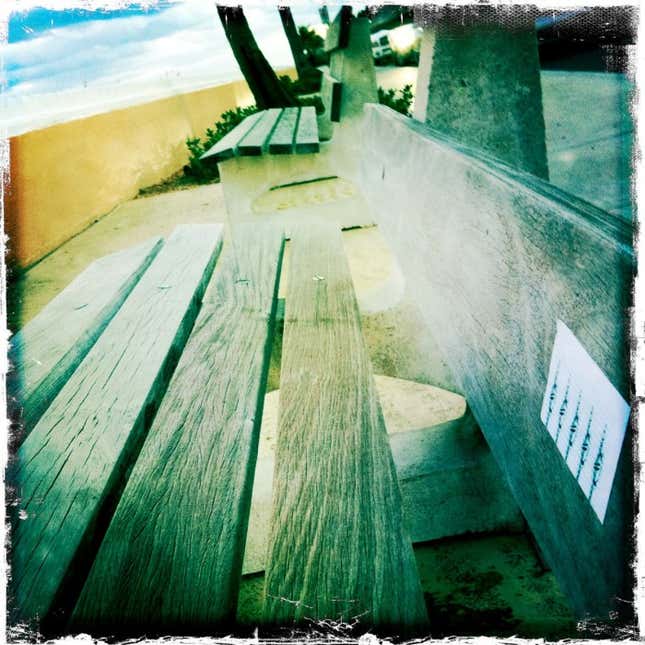 That's how Petillo also imagines members of Trump's golf club handle the adjacent jail when they're playing there (though he wouldn't know personally, as he knows no one who could play golf in the president's club): By ignoring its presence and that of the many indigent defendants held there.
A Mar-a-Lago member seconded this view, speaking to PRI. "I guarantee you those guys playing golf, they don't know about those people in that jail…They don't want to see poverty, or see inequality and they do everything they can to be sure they don't have to see it," said Harriet Goldin.
Maybe that's how to survive the great divides in Palm Beach County without running away. Everyone picks their playgrounds or battles and blocks out the rest.
Trump wanted the county to move the jail. The county said no, so the developer found a workaround, planting trees to keep the jail out of sight.
Now, the stakes are higher, and Trump's blinders present a much more serious threat to many more people than the ironic placement of his golf club ever did. The president's proposed 2018 budget cuts federal funding for many long-standing programs supporting the indigent and has been widely characterized as a declaration of war on the poor. Unfortunately, it does seem he doesn't see poverty for the palm trees.