From the front, it's clearly a Rolls-Royce, with a massive maw of a grille and quizzical, round headlamps. From the back, it looks like a yacht, or perhaps a frog. Put them together and you have Sweptail—a bespoke car made for a client with endless resources and decidedly quirky taste.
Rolls unveiled the Sweptail this week in Lake Como, Italy. It wouldn't confirm how much the two-seater coupé cost, but estimates put the price at about $13 million—one of the most expensive new cars ever sold.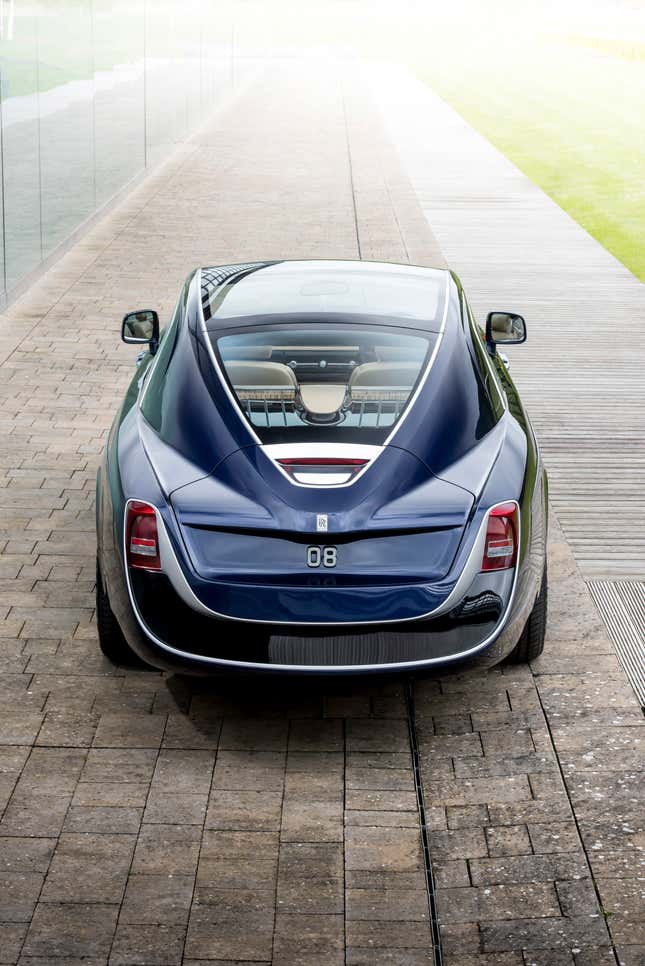 The client commissioned Rolls to create a car inspired by its 1920s and 1930s models, plus an exotic wood interior, a panoramic glass skylight, a champagne chiller in the center console and a special compartment for his briefcase. His identity has not been disclosed, except that he is male.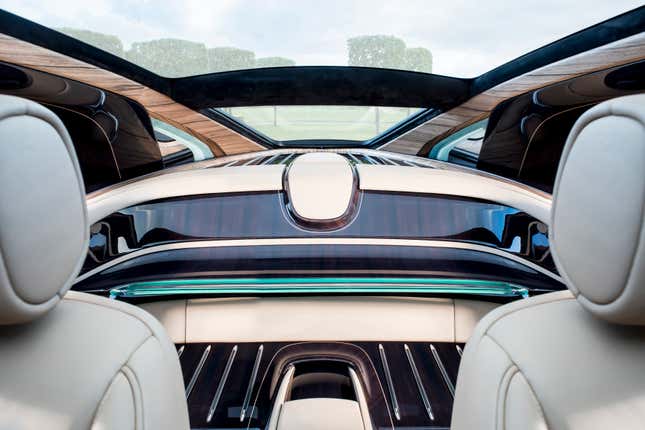 Giles Taylor, director of design at Rolls-Royce, likened the design process to haute couture. "This customer came to the House of Rolls-Royce with an idea, shared in the creative process where we advised him on his cloth, and then we tailored that cloth to him,"  Taylor said." You might say we cut the cloth for the suit of clothes that he will be judged by."
It's unlikely that someone who can drop $13 million on a car is concerned about how he's judged. Rolls would only reveal that he was a collector of "distinctive, one-off items" like super-yachts and private planes.