The thing about Airbnb is that it could either be really good or really bad. When you've struck it lucky, the home-sharing app really does unlock some undiscovered gems.
This penthouse studio in the disputed territory of Western Sahara—neighboring or colonized by Morocco; depending on your political inclinations—is one of those gems. Despite its penthouse title, the home in the Dhakla peninsula is simple, but offers the unique experience of yoga with the Sahara desert in the background, facing an endless ocean.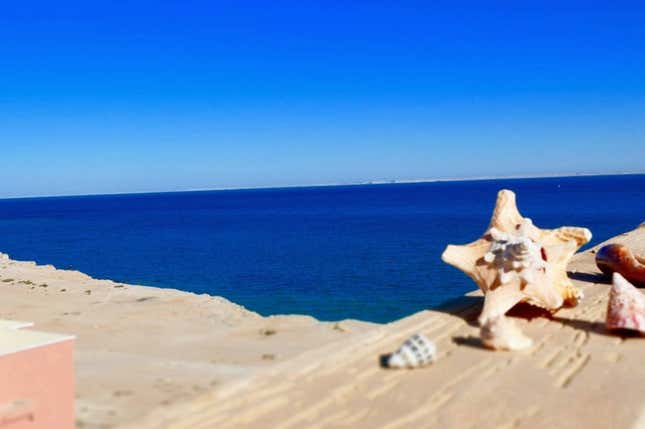 The home is part of a list of more than 200 of Airbnb's most wishlisted homes from each country where Airbnb operates around the world. The list has unearthed some surprising holiday spots around Africa. In the last year, as Airbnb faces growing resistance in favorite cities like Paris, the San Francisco startup turned multinational disruptor has seen impressive growth in Africa. From sharing homes in undiscovered cities like Freetown to houses overlooking Africa's Great Lakes, Airbnb has entered a space where hotels have feared to go, or created expensive barriers.
In the last five years, more than 2 million people have found holiday accommodation in Africa through Airbnb, which now has over 100,000 listings on the continent. Airbnb's novelty may be wearing off elsewhere, but in Africa it seems to be providing affordable accommodation—like this apartment in one of the continent's most expensive cities, Luanda. Until now, visitors have had to shell out for exclusive resorts or settle for more humble lodgings like a backpackers hostel.
There is the unnerving trend that many of the homes on the most wishlisted list are owned by expats who have moved or travel between Europe and Africa who seem to be putting their holiday homes up for rent, or a combination of this. Last year, Airbnb hosts in Africa made $139 million so it's disconcerting to think that money may not be staying on the continent, although there is no immediate data to show where exactly that revenue goes. It's also worth remembering that Airbnb also struggles with diversity and issues of racism by some homeowners.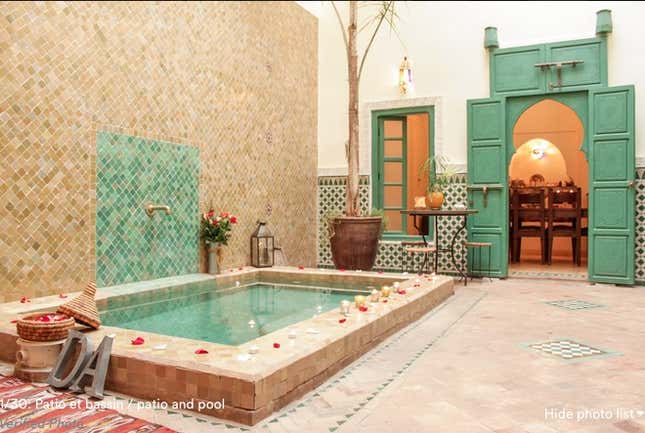 Still, the wishlist reveals a room in an art gallery in Kigali, a cozy stay with an Ethiopian family in Lalibela, or a stay in a renovated bus in Nairobi. It all points to Airbnb's shift to experiences and cashing in on how millennial tourists search for different elements than the usual overseas trip.
There are of course the more familiar homes that have made Cape Town and Marrakech Airbnb's favorite African destinations. The popular homes, however, do give off the so-called "airspace" feel, where apart from the views and design nods to local culture, visitors might as well be in Williamsburg, Brooklyn. For Africans still trying to shake the safari stereotype or poverty porn tropes, that may not be a bad thing.