Twenty-two years of dictatorship and economic mismanagement by ex-president Yahya Jammeh has left The Gambia crippling in debt.
According to the International Monetary Fund, the country's debt stock is about 130% of GDP as at the end of 2017 and more than half of that is owed to international lenders. The numbers could be much worse when the books of state-owned enterprises are opened, says the IMF.
To offset the country's debt, the government of Adama Barrow, Jammeh's successor, is selling off the fleet of luxury cars, three private jets and mansions that the deposed dictator couldn't carry away with him on a plane when he was forced into exile in January 2017. They include a fleet of Rolls Royce that was left at the airport by Jammeh only because the cargo plane carrying his belongings was full. Jammeh was renown for his ostentatious lifestyle, particularly when it came to his flowing white robes, expensive cars and jets, as it stood out in a country with very high levels of poverty.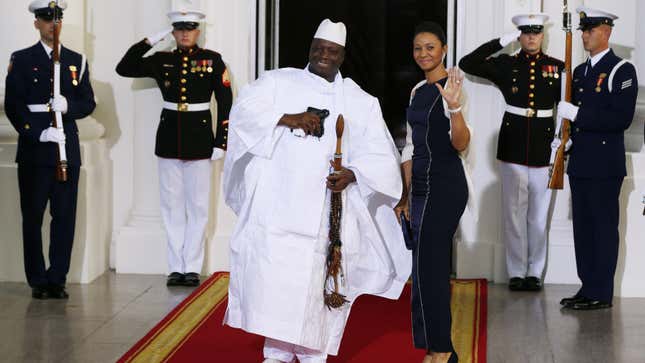 Fearing military action from West African neighbors after he refused to relinquish power post-election, Jammeh found refuge in Equatorial Guinea, another tiny African country ruled by the continent's longest-running president. On his way out, he reportedly took along large amounts of cash from the treasury and 13 expensive cars including two Rolls Royce. The new government estimated the loot at $50 million.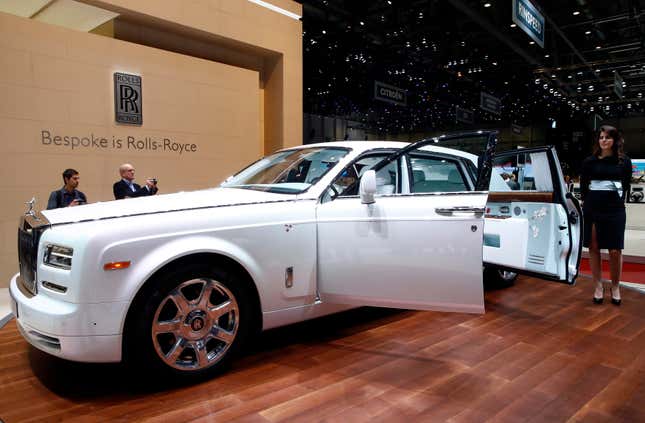 The Gambia, with a population of 2 million inhabitants, is heavily dependent on tourism, rain-fed agriculture and remittances which alone constitute 20% of the country's GDP .
Thousands of young Gambians fled the country through what is locally known as 'the backway'. "Gambians are now Europe's second-largest diaspora as a share of the home-country population", according to the World Bank;. While Jammeh made voting for him in sham elections 'a sacred duty' and phantom HIV cures his pet project, the country consistently ranked near the bottom of the Human Development Index.