On her debut major solo international trip, first lady Melania Trump is headed on a five-day visit to Ghana, Malawi, Kenya, and Egypt to promote children's welfare, highlight successful US humanitarian and development work, and focus on tourism and conservation efforts.
By flying without the president, Melania Trump will be following in the footsteps of her forerunners who toured the continent without their husbands. Pat Nixon was the first to go it alone, traveling to Liberia, Ghana, and Cote d'Ivoire in 1972 as a representative of president Richard Nixon. Hillary Clinton took her daughter Chelsea to five African states in 1997, while Laura Bush made five trips alone in support of president Bush's global health initiatives. Michelle Obama traveled unaccompanied to South Africa in 2011, and in 2016 took her daughters Malia and Sasha to Liberia and Morocco to promote education for girls.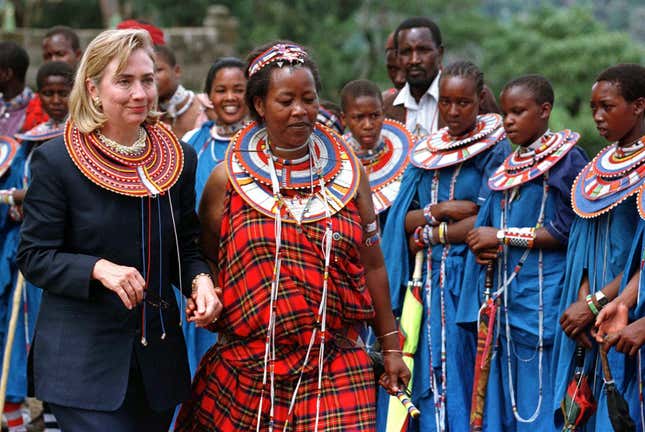 But what sets apart the current first lady's international trip from her predecessors is that it comes at a time when US-Africa policy has been set adrift. Since coming to office, president Trump's administration has shown that it cares little, and understands even less, about the continent.
Trump has reportedly called African states "shithole," imposed travel bans on nations including Somalia and Libya, delayed the appointment of key officials to the continent, and even applauded a fictional African state during a meeting with African leaders. Trump also propagated false allegations of "large scale killing" of white farmers in South Africa, expediently ignoring data that shows violence against white farmers was on the decline.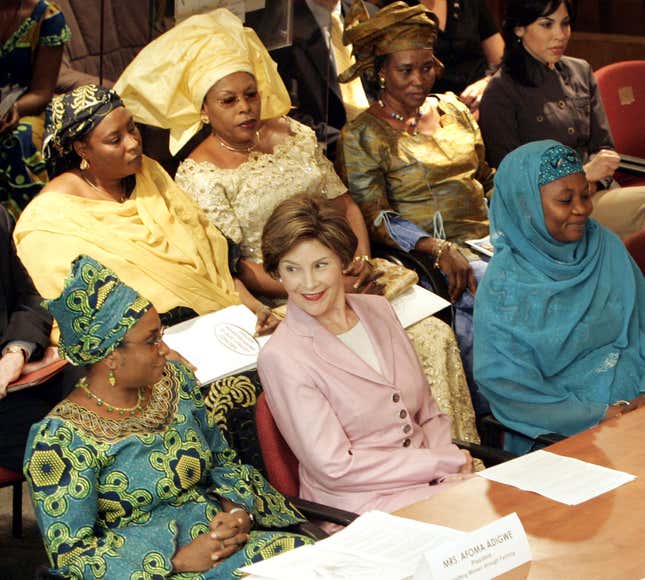 In so far as there's a policy, the administration is focused on security and countering China's influence in the continent. This problematization of the deepening Sino-Africa relations was a narrative touted by former secretary of state Rex Tillerson, who was fired during his first and last trip to Africa. Last year, Trump also proposed to slash funding for HIV and AIDS programming, cuts that could lead to four million deaths and 26 million new infections in sub-Saharan Africa over the next 15 years, according to advocacy organization ONE campaign.
Despite all this, Trump said last week that both he and his wife "love Africa. Africa is so beautiful. The most beautiful part of the world, in many ways." Melania has also said her trip was rooted in globalism and was meant to encourage "open dialogue and the exchanging of ideas"—a point of contrast with her husband's "America first" fervor.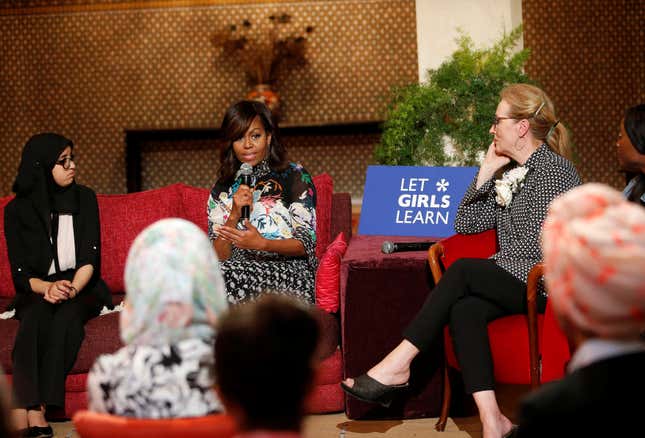 Amid this conflicting messaging, experts are wondering how effective Melania's trip could be and if she can help improve and repair US image abroad. Myra Gutin, a professor at Rider University in New Jersey who studies American first ladies says that she found the choice of a trip to Kenya "interesting" given that Melania supported her husband's claims that Obama wasn't born in Hawaii but in Kenya where his father was from.
Gutin, however, notes Melania can leverage the goodwill and "positive vibe" associated with first ladies given they aren't elected officials. As an intensely private first lady associated with a chaotic White House, she said she could also use this opportunity to engender a constructive portrait by speaking up on critical issues including healthcare and education. "She can show that the United States cares about these things, not just at home but around the world."
Sign up to the Quartz Africa Weekly Brief here for news and analysis on African business, tech and innovation in your inbox