Corrected: A previous version of the story had an incorrect dollar to bond note exchange rate. It has been corrected in the sixth paragraph.
Empty shelves in supermarkets, rising cooking oil prices and never-ending queues for petrol queues.
In recent weeks it has seemed like Zimbabwe's economy has returned to the 2008 crisis characterized by hyperinflation and shortages of basic everyday items. Back then, Zimbabweans regularly travelled to Messina, just across the border in South Africa and Mozambique to buy basics like toilet paper and cooking oil. Today, scarcity of goods is once again the new reality for many Zimbabweans.
The government has been scrambling to replenish its coffers after years of economic mismanagement and uncertainty. In a controversial move the finance minister hiked taxes for mobile wallets and electronic payment transactions in a bid to raise funds for the treasury. In the past, transfers were taxed at five cents per transaction, now it's two cents per dollar for any transaction above $10.
Given the last decade of economic difficulties, cash shortages have been an on-again and off-again feature of Zimbabwe's economy for years. Even after the introduction of the Zimbabwean bond note in 2016 most ordinary financial transactions in the country today are done with mobile money.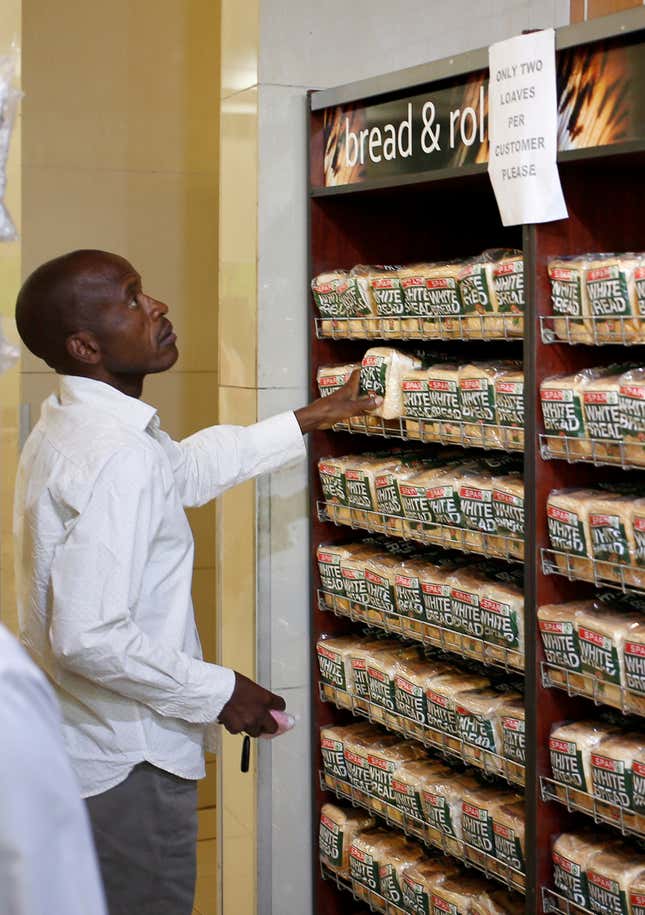 The problem for the government and central bank is that news of higher taxes combined with the ensuing panic buying makes Zimbabwe in 2018 start to look like 2008, at the nadir of the country's hyperinflation nightmare. Many Zimbabwean adults today live with the existential threat of a return of hyperinflation and that feeling is more palpable this month than it has been for a while.
The value of the US dollar to the Zimbabwean bond note and Zimbabwean mobile money skyrocketed on the black market. Where one dollar was traded at around 1.40 bond notes on average for the past several months, within a few days the price had reached $1 to 4 bond notes and in some quarters as high as 6 bond notes/$1.
Retailers, whether individual or companies, have been unable to accurately price their goods. Some supermarkets and stores removed prices from their goods, similar to 2008 where hyperinflation meant prices increased several times during a single day. Other stores are only accepting US dollars and not the local bond note or mobile money.
At first a few stores raised prices of goods, some declaring the cost of restocking would be higher because of the cash shortages and the increase of buying the US dollar on the black market. Then petrol became scarce and long queues formed at gas stations.  The local franchise of the fast food restaurant KFC Zimbabwe closed doors saying it was a temporary measure."This is due to the fact that we are unable to source stock from our suppliers as they require US dollars," KFC said.
Prices started to come down on Friday when the finance minister said Afreximbank would guarantee settlement value of transactions at one to one with the US dollar.
The finance minister Mthuli Ncube warned ordinary Zimbabweans against "panic buying" as prices were bound to drop. He also warned retailers and wholesalers against hoarding goods or taking advantage of the situation. "I urge everyone to be patient," said Ncube.
Despite his statements another week started with uncertainty. Black market traders whose presence is ubiquitous on the streets of Harare city center are scarce. Some are reluctant to trade while the value of the dollar to bond has dropped to 120. People are holding on to their hard currency waiting to see what happens.
Sign up to the Quartz Africa Weekly Brief here for news and analysis on African business, tech and innovation in your inbox