In covering the continent, Quartz Africa pays keen attention to innovators on and from the continent who are breaking barriers. That thinking has informed an annual compilation of Quartz Africa Innovators lists in 2015, 2016, 2017 and 2018. Here's a teaser of just a few of the most exciting young talent we're keeping an eye on in 2019, they are all breaking ground in their respective fields and they're are all under 30.
Sarah Diouf (Senegal)
In 2016, Sarah Diouf's mission in starting Tongoro, a Dakar-based ready-to-wear fashion brand, was to fill a gap by offering an affordable African label in a market dominated by foreign brands. With a range of African print-based blouses, skirts and a popular Mburu handbag, Diouf, 29, is well on her way. After breaking even in the first year largely thanks to a strong customer base in the United States—including Beyonce—and the United Kingdom, Tongoro is looking to increase its footprint in major African cities. Tongoro also prides itself on being a wholly made in Africa fashion label, sourcing its materials across the continent and contracting local tailors.
Betelhem Dessie (Ethiopia)
In a tech space where excelling teenagers and women are both a rarity in Ethiopia, Betelhem stands out. Working with iCog, a robotics and artificial intelligence laboratory based in Addis Ababa, the 19 year-old Ethiopian is leading the charge to make artificial intelligence innovation and coding more mainstream among young Ethiopians. Betelhem leads several projects including Anyone Can Code, focused on teaching pupils aged between six and 13 the basics of artificial intelligence as well as Solve IT, a project that pushes teenagers to develop tech-based solutions to problems in their community. As she told Quartz Africa last year, "You have to be smarter than the machines that you're using."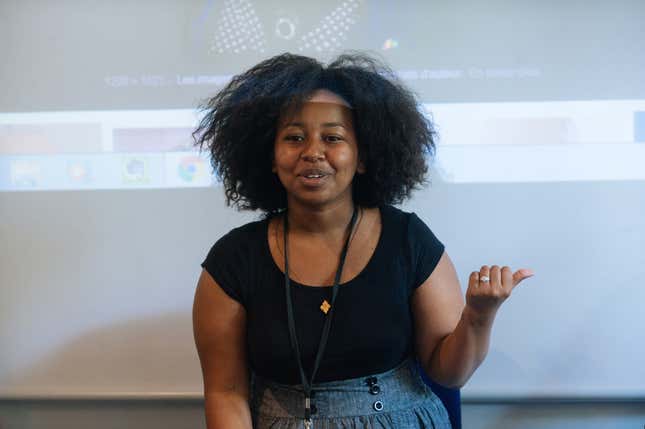 Kelvin Doe (Sierra Leone)
Kelvin Doe's early age curiosity for tinkering with electronics and electrical parts from scrapyards in his native Sierra Leone saw him go from being a self-taught engineer to becoming the youngest person to participate in the Visiting Practitioner's Program at Massachusetts Institute of Technology and giving TEDx speeches. The 22-year old prodigy has grown in leaps and bounds since and has founded K-Doe Tech, a startup working on solar energy inventions. Doe also continues to support young people in Sierra Leone, providing educational resources and tools as well as hosting workshops.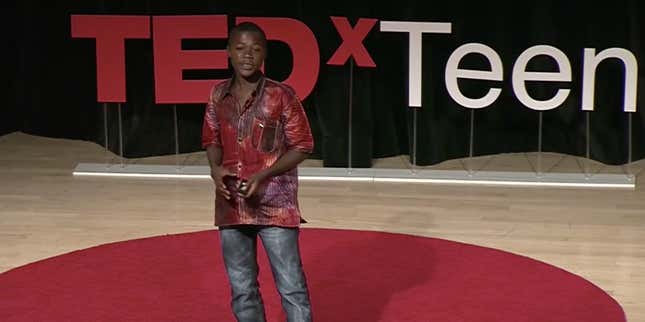 Silas Adekunle (Nigeria/US)
Silas Adekunle's profile has risen rapidly over the past year thanks to a robot uprising of his own making. With a first-class degree in Robotics from the University of West England, the Lagos-born engineer founded Reach Robotics and is a pioneer in gaming robots. The robots have proven big enough to snag an exclusive sales deal with Apple stores and have seen Reach Robotics secure $10 million in funding. It's a far cry from when Adekunle, 27, was causing power outages while tinkering with batteries while growing up in Nigeria.
Elvis Chidera (Nigeria)
A lack of required resources is not always a hindrance, as Elvis Chidera, 19, proves. The self-taught software engineer learned on how to code on a feature phone with very limited functions while growing up in eastern Nigeria. These days however, Chidera is working with dot Learn, a MIT-backed startup focused  on easing access to online education by providing data-lite resources. Education is clearly a passion for the teenager who has also built PrepApp, an exam preparation app for students which has been installed over 35,000 times.