Prince Akeem is set to return to Queens, New York. More than three decades after Eddie Murphy played the fictional African prince in Coming to America, a remake is reportedly going ahead.
In 1988, when the film opened with an aerial shot over an isolated white palace tucked in a lush green forest, Coming to America portrayed a naïve, stock photo-version of Africa. It was a simple stereotype that celebrated black identity politics of the time, seeking to reconnect with an African identity, replete with the Ladysmith Black Mambazo singing Solomon Linda's classic Mbube (The lion sleeps tonight).
When the sequel returns, it will find a new generation of African Americans who eagerly travel to Africa, and know much more about it. And, it will also have a much more engaged African audience as well.
In the film, the African prince's over-the-top "Good morning my neighbors!" routine is ridiculous—this is a comedy after all—but it's also in stark contrast to the life of anonymity and minimum wage in pre-gentrification Queens he tries to escape to. The idea wasn't new then, and it isn't now, but the film itself has become iconic. It was made when Murphy was at the top of his game and breaking barriers in Hollywood. The film is a classic comedy, and regular inspiration for Halloween costumes and new jokes.
If the sequel happens after all, it will come at a time when Hollywood has seen its script rewritten by technology and increased diversity. For black filmgoers in particular, storylines, characters, directors, writers and even set lighting have become more inclusive. For Murphy, who in part laid this foundation, taking advantage of this new scenario could produce a film even more unprecedented than the first.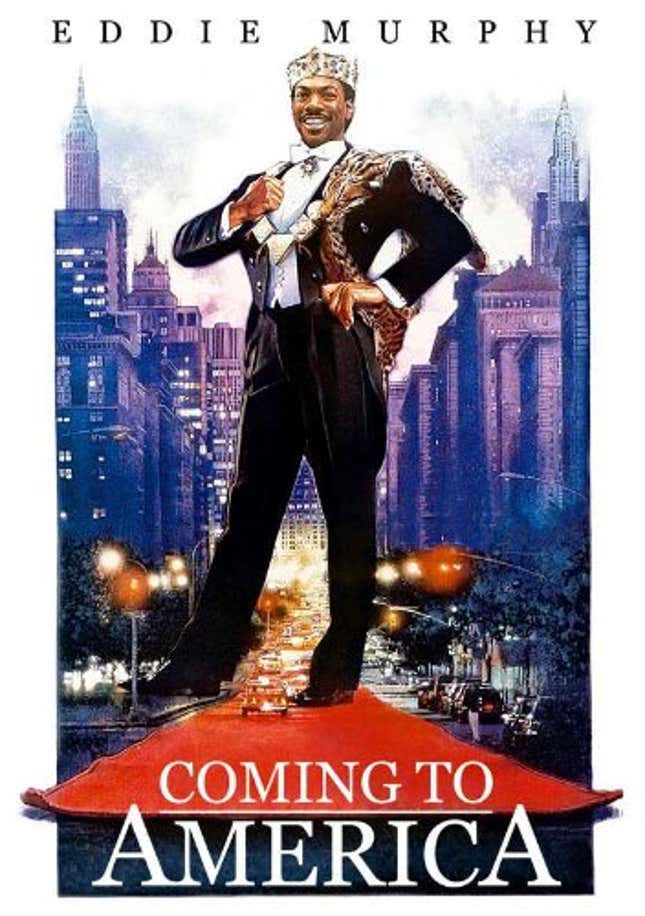 Since Akeem, there's been another mythical African prince who captured film audiences: T'Challa, the Black Panther. Their respective screen debuts take place in an entirely different zeitgeist. Murphy, who came up with the Coming to America story, pushed back against images of war and famine that dominated the narrative of Arica at the time, but his was an ideal far-removed from reality.
Murphy also didn't have to contend with the idea that Africans would be watching—and critiquing—his concept. Africans watching the film will be far more watchful of how the continent is portrayed (and perhaps we'll finally understand where the King Jaffe Joffer got all that money at a time when the World Bank and IMF's Structural Adjustment Programs were reshaping sub-Saharan economies).
Thanks to the magic of Twitter, Instagram, and WhatsApp, Hollywood will certainly hear when African audiences spot language mispronunciations, terrible generic accents or any hint of cultural appropriation. Anything really bad will create another hashtag furor like we've seen with Disney and Hakuna Matata or CNN and some of its African coverage.
Very little is known about the script, except that it possibly centers around Akeem returning to New York to find his long-lost son. Now Akeem will find himself among one of the fastest growing immigrant groups. In 1980, there were about 200,000 African immigrants in the US. Today there are over 2 million.
Black-ish creator Kenya Barris, who has deftly handled heavy socio-economic and racial issues on the award winning prime-time sitcom, is said to be on the writing team. Craig Brewer, who produced Hustle and Flow has been picked to direct the film, which some Hollywood blogs have speculated could be called Coming 2 America.
While still a relatively small part of the total population, the experiences of African immigrants have increasingly become part of pop culture, from sitcoms to literature. Yet, enough ignorance prevailed for a second-generation Ugandan-American from Fresno, California to get away with a real-life Coming to America lie.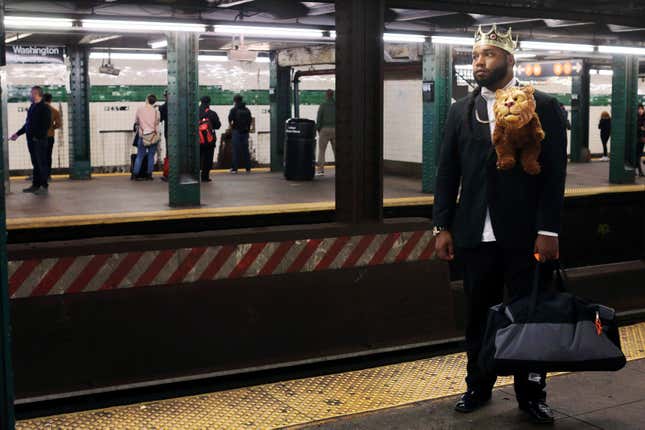 Arsenio Hall and James Earl Jones are rumored to reprise their roles, and when Murphy first hinted at the sequel, he alluded to actress Vanessa Bell Calloway, who played the bride the prince's parents had arranged for him. Then, Bell Calloway's character was practically humiliated as a subservient African bride, so hopefully her character is given more nuance this time around. Even as progressive as the premise of Akeem's trip is—to find a more empowered wife in America—the African female characters were mostly nude or semi-nude servants, except for his overbearing mother.
Many of Murphy's gags in the original hung on an ignorance of Africa, so it would be interesting to watch how the comedian navigates this new demographic, gendered and cultural terrain. It isn't only immigrants who are crossing the Atlantic in the 21st century; cultural ideas are too. African music and fashion are just beginning to permeate the American cultural scene, bringing with them a new representation of life on the continent. In the Marvel universe of Black Panther, an isolated African kingdom may seem plausible, but how would Akeem remain anonymous and ignorant in the age of smartphones and social media?
Sign up to the Quartz Africa Weekly Brief here for news and analysis on African business, tech and innovation in your inbox