High school dances tend to go awry on film and television, often with iconic results. To launch its first original drama, streaming service Showmax debuted The Girl from St. Agnes with the fatal fall of a teenage girl.
The limited series premieres on January 31, with all eight episodes ready to binge. It's the first time the South African streaming service has dabbled in drama, and the creators seem to have chosen a winning formula.
A popular, but troubled, student is found dead at a private girls school, and the plot unfolds around trying to figure out whether she fell or was pushed. Where the police fail to see the clues, a struggling young drama teacher takes on her case, but finds she is woefully ill-equipped to solve a murder that quickly turns from teen drama to a suspenseful whodunit. For Showmax, the drama has even bigger consequences: it reveals their willingness to go head-to-head with Netflix in South Africa.
It all started with the sentence, "a girl gets murdered in a private school in KZN," said head writer Gillian Breslin. While the story is set in South Africa, the narrative is propelled by the universal drama that made shows like Pretty Little Liars and Gossip Girl global hits. The inverted power dynamic of wealthy and politically connected teenagers and underpaid teachers only makes the popularity contests and first heartbreaks all the more intense.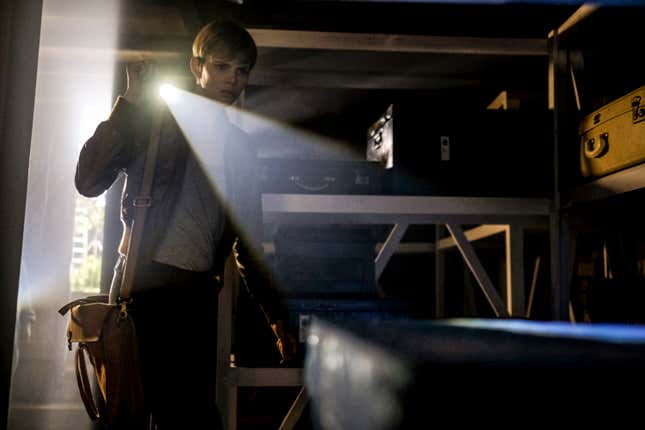 While the rolling hills of the KwaZulu-Natal midlands make for a scenic background, the claustrophobic small town built around an elite private school quickly exposes the teens' and adults' secrets. If the pace seems slow at the start, the thin line between the characters' guilt and grief will keep audiences around.
"It's almost like having a locked room mystery," says Breslin, who has written several South African television series. With a finite end, it freed the creators up to build characters who grow and unravel, frustrate and surprise—the kind of story that makes viewers want to click "continue watching" at 3 a.m. and talk about it at work the next day.
The show may be criticized for lacking diversity, with the main characters mainly white in a South African setting. The caretaker, also a central character, is black and the black girls begin to challenge the school's status quo. The casting, Breslin says, reflects the "plurality" of South Africa experiences, and "to try to create a homogenous South African narrative is not possible." It also truthfully reflects the dynamic of elite schools in South Africa, and even more so lends itself to the social realities of the country.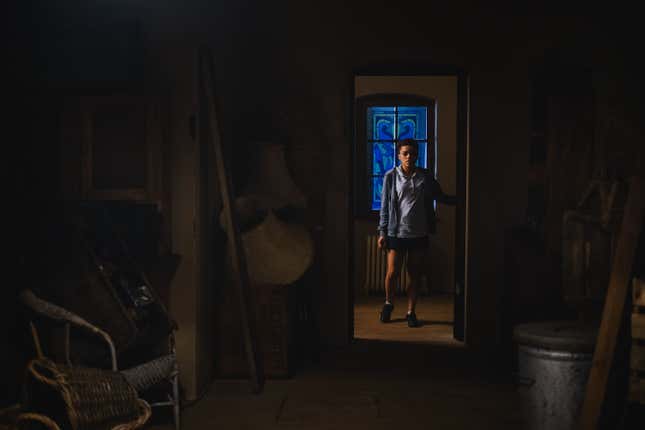 On top of the murder mystery, there is also a viral racial controversy. Then as the boys' and girls schools get together, the show wades into discussions of toxic masculinity, #MeToo and changing gender dynamics. The students gossip in class via WhatsApp and measure their popularity via Instagram likes. Thankfully, none of this feels forced, and rather simply plays out as part of the life of a teenager in 2019.
That is in part because most of the writing team are millennials, for whom these conversations aren't alien, says Breslin. They were also mostly female, as were the directors and producers, which made for "an incredibly collaborative experience."
Showmax didn't set out to hire a mainly women for their first original drama, it just happened that this was the best pitch, says Showmax's head of content Candice Fangueiro. The streaming platform wanted a show with a broad reach and was willing to experiment in a nascent industry still finding itself.
Showmax already offers shows like The Handmaids Tale, Vikings and HBO's hits Game of Thrones, Big Little Lies and Westworld. Yet, in a market dominated by Netflix and with competitors like Amazon Prime and Hulu, Showmax believes it's the original local shows that will stand out. That's what they learned after the reality TV spoof, Tali's Wedding Diary, became Showmax's most successful show, earning more streams than their international series, says Fangueiro. More originals are planned for 2019, and Showmax is considering local storylines from elsewhere on the continent.
"With local content, it's a reason to come to Showmax," she says.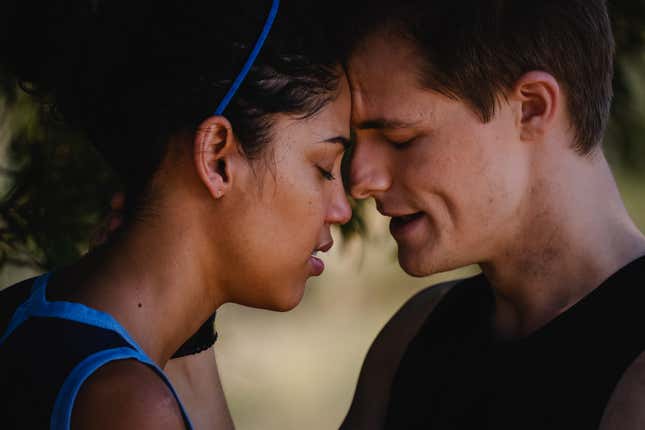 Naspers owned MultiChoice launched Showmax in 2015 when streaming was virtually unheard of in the African television market. With low internet penetration the on-demand service struggled, even as their satellite platform DStv is the most dominant television service in Africa with 6.6 million subscribers.
A year ago, MultiChoice merged DStv's digital component with Showmax, and gave existing DStv subscribers a free trial. MultiChoice conceded that the on-demand service was incurring losses, but positioned it as a future investment.
Appearing unfazed by Netflix's push for African audiences, head of communications for MultiChoice's connected video, Richard Boorman, says Netflix's ubiquity has made it easier to sell the concept of streaming. While South Africa is their largest market, Showmax has localized in Kenya and has similar plans for Nigeria.
Sign up to the Quartz Africa Weekly Brief here for news and analysis on African business, tech and innovation in your inbox