A legal tussle over who owns teff, Ethiopia's staple grain, has been quietly settled.
A three-judge court in the Netherlands ruled a European patent for the products made of teff lacked "inventiveness," ending a years-long controversy over who owned the ancient grain. The controversial patent, which was originally filed in 2003, listed Dutchman Jans Roosjen as the inventor of the teff flour that's used to make injera flatbread and other traditional Ethiopian food. The Ethiopian embassy in the Netherlands confirmed the ruling, which was first filed in June 2014 and whose verdict was delivered in November.
"The reason for the late announcement is the time for appeal was still running," the embassy wrote on its Twitter handle. "As no appeal was made, the verdict is now final: the claim to processing teff by patent holder is null and void in the Netherlands."
Rich in protein, fiber, and minerals, teff has slowly been gaining a global foothold especially after the Ethiopian government lifted the ban on exports in 2015. It has also been marked as the next big superfood, as huge numbers of people in the West have moved away from low-fat and sugar-free diets and gravitated towards gluten-free.
Looking at it as a lucrative industry as such, teff products have been introduced in countries including Spain and the United States. Yet its patent by a Dutchman left many Ethiopians, who have cultivated and used it for millennia, confounded.
"It is an issue of our inability to own our national assets in the international legal system," Fitsum Arega, the former commissioner of the Ethiopian Investment Commission, has said on Twitter of the patent. "We need to defend it."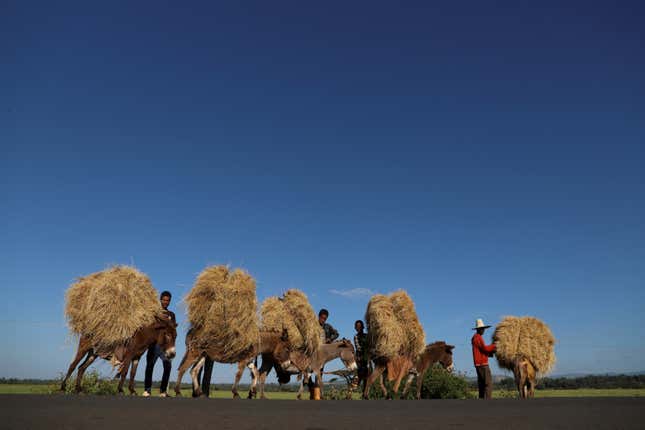 The furor over the teff ownership comes at a time when Africans are increasingly raising questions about creative and artistic theft, cultural appropriation, and pushing to reclaim their narrative. This is especially being amplified by the internet and social media, where online petitions are agitating for change, including most recently on Disney's trademarking of the Swahili phrase "Hakuna Matata."
Following the controversy of French and American companies trying to trademark rooibos tea, South Africa sought and won a "geographic indicator status" over the product, meaning goods made in the country and approved by the government could only use the name. In Kenya, Benin, Nigeria, and beyond, artists and museum curators are also seeking the return of looted artifacts kept in Western museums across the world.
Sign up to the Quartz Africa Weekly Brief here for news and analysis on African business, tech and innovation in your inbox