Basketball in Africa is getting a boost next year with the launch of the first NBA-affiliated regional league.
The Basketball Africa League (BAL), a partnership between the NBA and the international basketball governing body FIBA, is set to tip off in January 2020 with a qualification tournament scheduled this year.
12 teams from 9 countries including Angola, Egypt, Nigeria, Senegal and South Africa are set to make up the league. A maximum of two teams will represent each country. No new clubs or franchises will be created for now rather existing teams will develop their fan base and talent on the court.
The BAL announcement on All Star Weekend, included soccer superstar Didier Drogba talking up the game's economic benefits for African countries and commissioner Adam Silver noting that Africa "has a huge economic engine". Currently, the average worth of an NBA team is around $1.9billion mostly pouring into the owners' pockets but players also earn multimillion-dollar contracts and endorsement deals.
Former US president Barack Obama, an avid basketball fan, is expected to play a role in strengthening the operations of the game. He features heavily in a promotional NBA video for the new league.
The NBA has an impressive investment footprint with the opening of an elite centre in Senegal last year, several training camps for young players as part of the Basketball without Borders program since 2001 and hosting an annual exhibition game in Africa since 2015.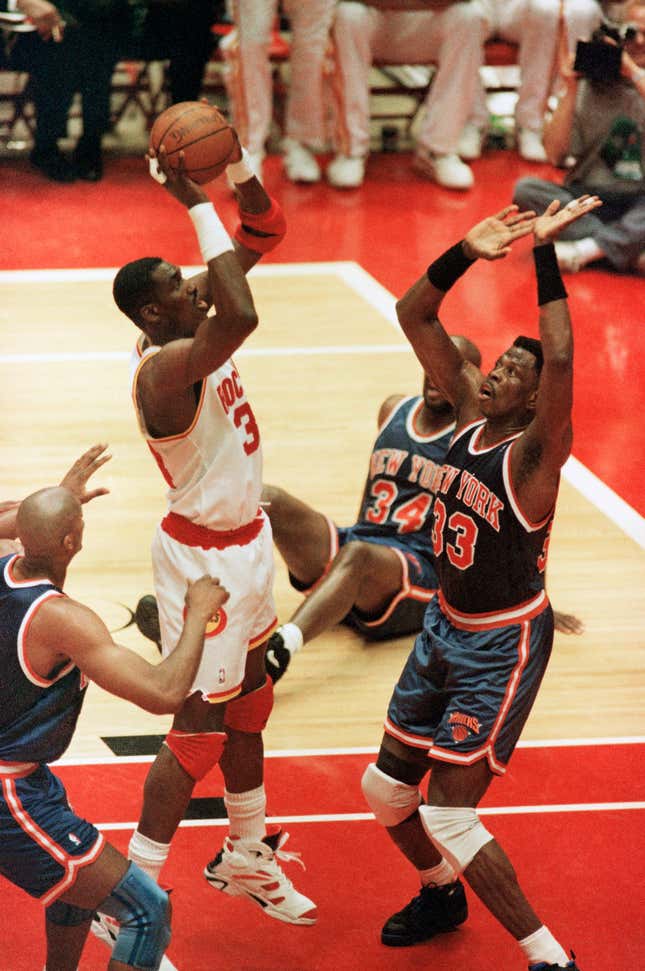 Many professional players of African descent including hall of famers two-time Houston Rockets champion Hakeem Olajuwon of Nigeria and indomitable one-time finalist Dikembe Mutombo of DR Congo have been involved in the NBA's African outreach. Current players such as Senegal's Gorgui Dieng, Cameroon's Joel Embiid, DRC's Bismack Biyombo, and South Sudan's Luol Deng have also had a hand in building the NBA's African brand at a grassroots level.
In contrast to the steady pool of African soccer players lending their services to European countries or leaving in droves for greener pastures overseas because of the game's mismanagement on the continent, the NBA has focussed on developing local talent with the long view that they will play professionally in the new league and later in North America.
With the continent's fast-growing middle-class and young demographics, a league like the NBA will be looking to build the sports popularity as an entertainment brand.  However it would do well to get close to Africa's love of soccer anytime soon.
With some of the rising stars of African origins starring in the NBA's All-Star spectacle this weekend, the game is set to expand and expand to a new African audience and generation of players in the coming years.
Oklahoma City Thunder's Hamidou Diallou, whose parents are Guinean migrants, emphatically winning this weekend's slam dunk competition with a spectacular rim rocking dunk jumping over 7 foot legend Shaquille O'Neal couldn't have come at a better time with the focus on Africa.
Sign up to the Quartz Africa Weekly Brief here for news and analysis on African business, tech and innovation in your inbox