MPharma, the six-year old Ghanaian startup that manages prescription drug inventory for pharmacies and their suppliers, is buying Kenya's second-largest pharmacy chain, Haltons, in an unprecedented deal for the African startup ecosystem.
The transaction, which sees mPharma enter the East Africa regional market for the first time, means the young company will take control of the 20 Haltons stores spilt between Nairobi and Mombasa. The deal, which is still subject to regulatory approval, comes as mPharma works on completing a $12 million Series B funding round led by 4DX Ventures, an Accra/San Francisco venture capital firm, and Nairobi-based Novastar Ventures.
So far it has confirmed $9.7 million and the full round is expected to be completed in a couple of weeks with other investors including Unbound Ventures, the VC arm of India's Bharti Mittal Family office, early Facebook investor Jim Breyer and former Novartis chief executive Daniel Vasella, who has joined MPharma's board. The startup raised $6.6 million in Nov 2017 after raising a seed round of $5 million in 2015.
MPharma was founded by Greg Rockson to significantly improve the efficiency of pharmaceutical supply chains in African countries. Its proprietary Vendor Management Inventory (VMI) system is already being used in over 250 pharmacies in Ghana, Nigeria, Zambia and Zimbabwe.
Typically, young startups are more likely to be acquired by traditional or established businesses rather than the other way round. Rockson said the unusual deal came about as part of conversations to market its VMI platform to the chain, but realized there was an opportunity to prove just how much the efficiencies of managing the both front end and back end could help African pharmacies drive down their biggest costs: inventory.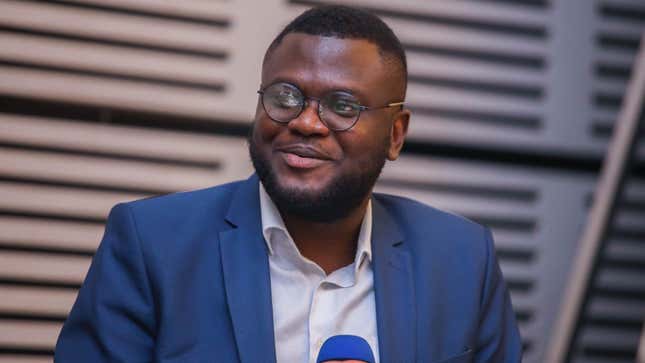 "We've not always been able to control the customer experience and fully address the issue of drug affordability with our pharmacy clients particularly because they manage their profit margins," says Rockson.
The best manifestation of that strategy has been its QualityRx franchise model, which replicates similar features seen with Co-operative retailers in the US and Europe employing common branding, inventory systems and collective purchasing.
"Through our QualityRx service, we're starting to invest in improving the customer experience and pricing that patients get from pharmacies," says Rockson. "Haltons will serve as testing ground for us to develop patient-centered services we can provide to our franchise pharmacies. This way we can encourage lower margins and pass the savings on to the customers."
The startup is taking control of Haltons from Fanisi Capital, a Mauritius-based private equity firm, but senior management at Haltons will retain a stake in the business.
Mary Ngige, Haltons' managing director, said the attraction to the deal was about improving efficiency within the pharmacy's supply chain using better inventory management software which ultimately aligned with Halton's own mission to improve drug accessibility and affordability. "This is a volume business and their technology will help us fine-tune our model and improve competitively.
While terms of the deal are not public, it is believed to have paid under $5 million for the chain. Last year, Haltons did around $1.5 million in revenue, according to Ngige.
Haltons was at one point the biggest pharmacy chain in Kenya with more than 50 stores but under Ngige's watch it has slimmed down, closing unprofitable stores and working on improving its service delivery. Ngige says its new ownership and better systems could see it start to expand again in the near future. In Kenya it is up against the much bigger Goodlife Pharmacy which has 47 stores and is owned by South African investor Leapfrog Investments, which invested $22 million in 2016.
In the near term, mPharma's team is focused on expanding its VMI and QualityRx platforms to over 14,000 community pharmacies in Ghana, Nigeria and Kenya. The company's core strategy is to use those platforms to leverage more market power with pharmaceutical companies and also use its "'just-in-time" inventory management to lower prices for its retail customers.  In the longer term Rockson is considering working with African governments to help improve drug availability through better centralized systems.
Sign up for the Quartz Africa Weekly Brief here for news and analysis on African business, tech and innovation in your inbox