Greg Rockson, founder of mPharma, sometimes struggles to sum up the myriad services his three-year old startup provides. But it's safe to say the Accra, Ghana-based company is starting to disrupt Africa's pharmacy retail supply chain and is setting its sights on bigger targets beyond the continent.
MPharma manages prescription drug inventory for pharmacies and their suppliers in four African countries. It provides inventory financing to clients and is using its growing purchasing power to help lower the cost of prescription drugs for patients.
The scale of its ambition to disrupt such a significant sector has attracted a bevy of major international investors for its recent Series A funding round, amounting to $6.6 million announced today.
The most recent round was led by Shravin Bharti Mittal, who runs a fund for India's Bharti Mittal family, best known in Africa for its mobile operator Airtel. Silicon Valley venture capital firm Social Capital and local VCs Golden Palm Investments and 4DX Ventures, also joined the round. In addition, the company got backing from several new family office investors from Senegal, Kenya, and Turkey.
Early Facebook investor Jim Breyer is also investing and joining the board as an observer, Rockson says. It's Breyer's first investment in the Africa tech ecosystem.
mPharma had previously raised up to $5 million in seed funding led by Silicon Valley's Social Capital. Ashley Carroll and Chamath Palihapitiya of Social Capital both joined the board in 2015.
To date, mPharma employs over 40 people and has operations in Ghana, Nigeria, Zambia, and Zimbabwe.  It currently has over 70 outlets serving more than 20,000 patients each month, largely via pharmacies in private hospitals.
The company intends to use its new funding to accelerate the use of its proprietary software for more clients. Rockson sees huge opportunities in the expansion of health insurance and the growth of private hospitals in Africa, as well as the increasing number of middle class professionals entering the workforce.
Africa's healthcare challenges are well-chronicled. With a deficit of 4.2 million health workers, it has the world's second-worst health worker shortage, exacerbated by a general lack of healthcare infrastructure and medical technology. And after decades of prioritizing health systems to deal with communicable diseases like malaria and HIV/Aids, the continent is now seeing a steady rise in non-communicable diseases like heart disease, cancer, and diabetes. Most countries are ill-prepared.
These challenges, along with weak input from governments, have made private pharmacies the primary healthcare providers in many African countries. Driving down prescription drug costs for end users could have a significant impact.
The big opportunity for mPharma is fixing the fragmented prescription drug supply chain common in African countries and other emerging markets. In the four countries it operates, the 10 biggest pharmacy chains have a total of just 186 outlets, while there are up to 15,000 independent pharmacies, according to mPharma.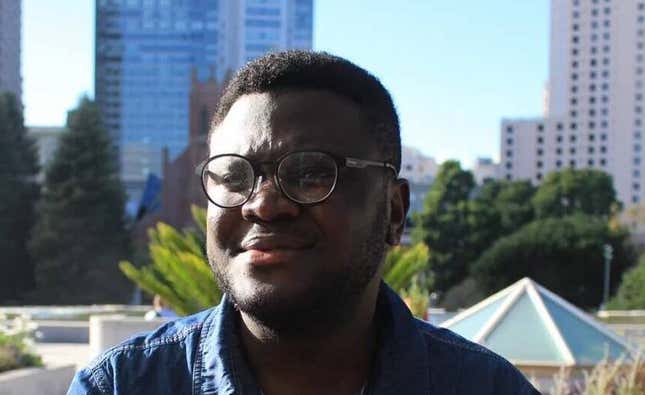 "The drug supply chain in Africa is built on a 'push' data model," Rockson explains. "Distributors have to wait to receive a purchase order from providers before supplying drugs to them. This model is built on siloed data systems between distributors and providers. As a result, both parties are unable to forecast demand which leads to frequent stockouts," he adds.
By taking over the inventory management of a pharmacy, accurately forecasting demand of prescription drugs, and building up bargaining power with suppliers, Rockson says mPharma has been able to lower costs for patients by as much as 30% in some cases.
"We can serve more patients and bring down drug costs if mom and pop pharmacies are able to better manage their inventory."