After seven years of construction and over $1 billion in expenses, a new mosque in Algeria is set to break new global records.
The Great Mosque of Algiers, or Djamaa El Djazair, sits on an area of 400,000 square meters and has a 265 meter (870 feet) minaret that houses observation decks. The compound's domed sanctuary and outside courtyard overlooking the Bay of Algiers can house up to 120,000 worshippers and has an underground parking space with a capacity of 7,000 cars.
The mosque's complex includes a Koranic school, a library, a restaurant, an amphitheater, along with a research center dedicated to the history of Algeria.
With its completion, the mosque will now be the world's third biggest by area and the largest in Africa. The two largest mosques are The Sacred Mosque of Mecca and the Prophet's Mosque in Medina: both considered the holiest sites in Islam and accustomed by millions of Muslim worshippers and pilgrims every year.
The Algiers mosque also takes the lead as having Africa's tallest minaret, relegating the 670-feet tower of the Hassan II Mosque in Casablanca, Morocco to a second place.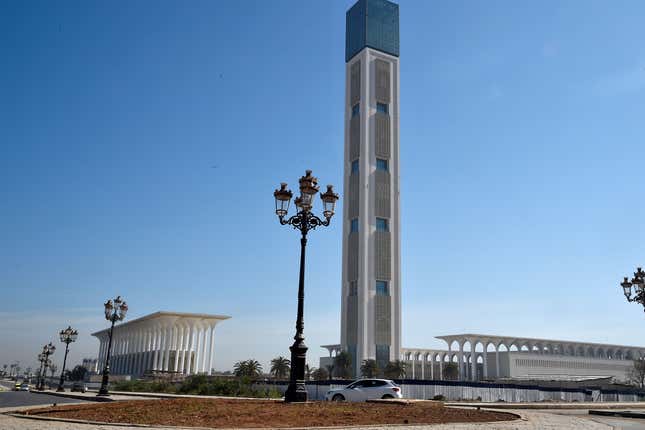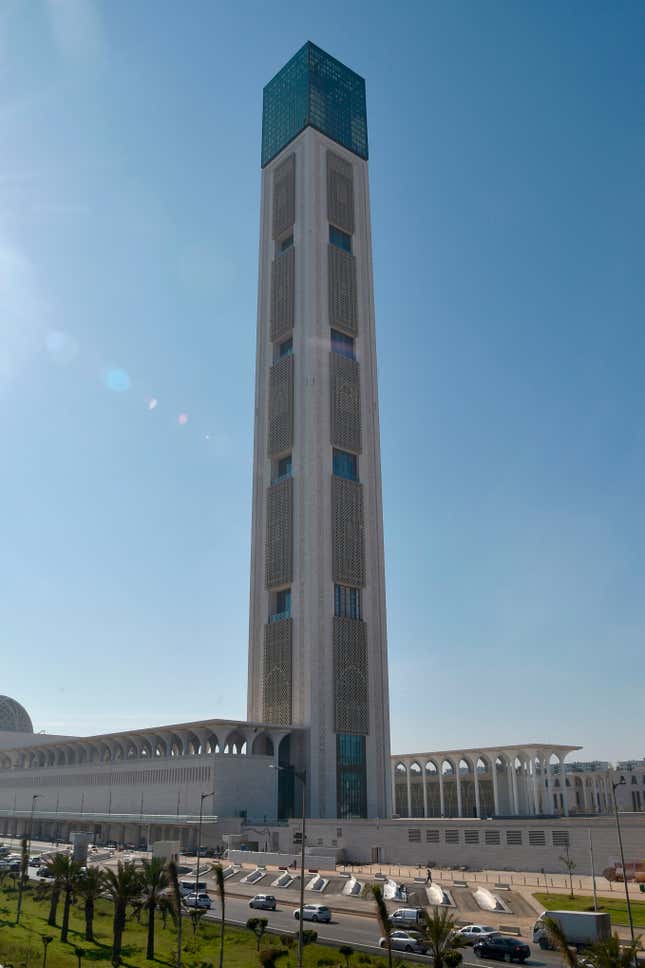 The Algiers mosque constitutes a new feat for the China State Construction Engineering Corporation (CSCEC), a huge multinational that is involved in building heavy industry and infrastructure in Africa and across the world. The company won the bid for the project of the Great Mosque in 2011, considered at the time among the largest of its overseas projects.
However, following the global slump in oil prices, the mosque faced a budget crisis that precipitated delays in construction.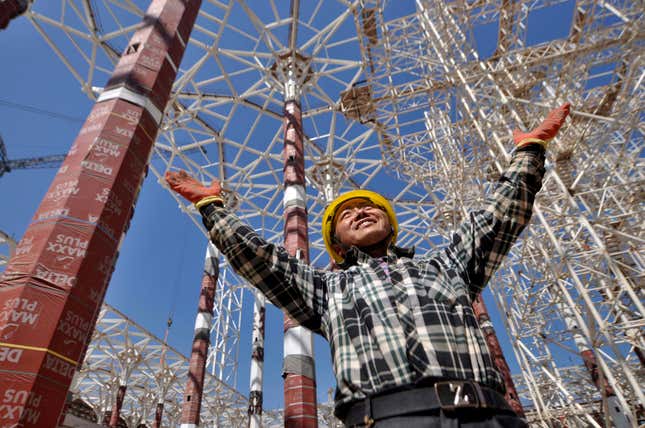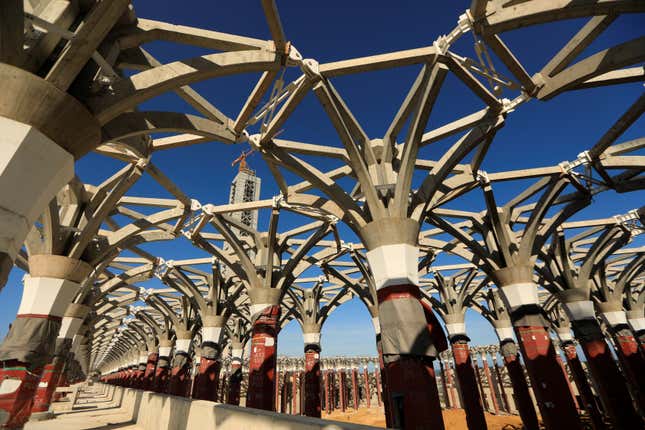 The decision to build Africa's largest mosque is an interesting choice for a Muslim-majority nation that has for years struggled with an Islamist insurgency. After the government canceled the 1992 elections where Islamists appeared to win, that triggered a civil insurgency that led to the death of 200,000 people.
By building this large religious center, some observers have noted that it's a way to supplant extremist ideologies and co-opt clerics who might foment anti-government opposition. Others have also seen it as a symbol of the North African state's turn towards Islamification and religious intolerance.
The project might also have presented a moral quandary for the Chinese state-backed CSCEC. Over the past year, Beijing has been accused of marginalizing, detaining, and tracking its own Uyghur Muslim minority in Xinjiang province.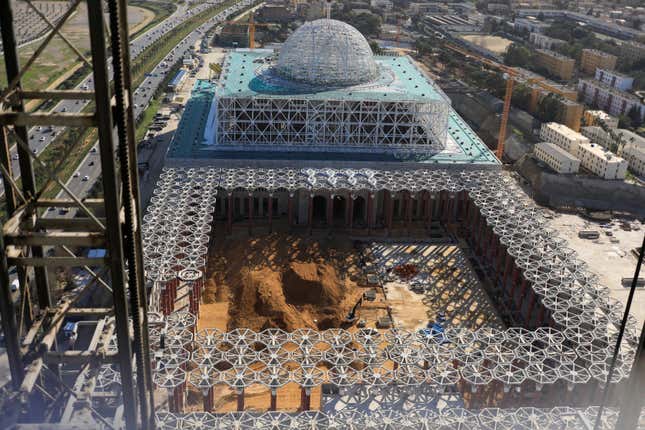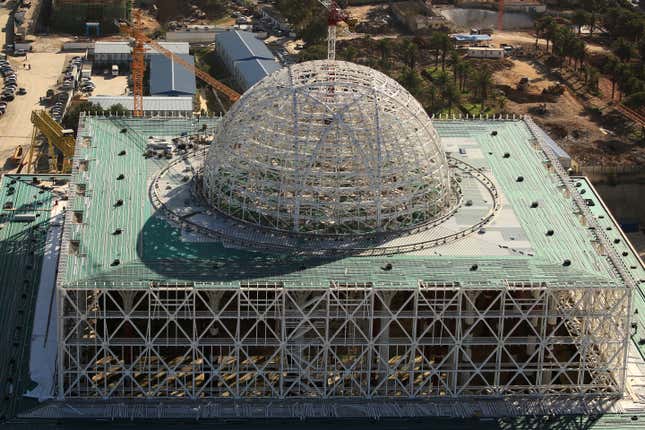 Yet for all the fanfare around the Great Mosque, the man who financed the ambitious project will not be there to see it fully open. President Abdelaziz Bouteflika resigned early April amid discontent that his administration spent millions on vanity projects—including on mega structures like the Great Mosque—that diverted public money from creating employment and sustainable growth.
Sign up to the Quartz Africa Weekly Brief here for news and analysis on African business, tech and innovation in your inbox