Newly elected Nigerian senator Prince Buruji Kashamu, widely regarded as one of the key inspirations behind author Piper Kerman's hit series Orange is the New Black, must have expected a much easier transition to being a public office holder after winning senatorial elections in March.
No such luck.
Since 1998, Kashamu has been engaged in a tortuous legal battle to avoid extradition to the United States, where he has been wanted for for drug trafficking related offences. Kashamu has always insisted the US authorities have the wrong guy–he says they want his late brother.
Despite being wanted for many years in the United States, Kashamu's influence in Nigerian politics, as a member of former president Goodluck Jonathan's People's Democratic Party, had grown exponentially over that party's 16 years in power.  It is widely believed his political power was a result of being one of the party's major financial backers.
Perhaps tired of being an indirect kingmaker–and probably against his better judgement–Kashamu decided to run for a senate seat representing Ogun State this March. Against the odds he won for Jonathan's PDP even though the tide had turned against the party.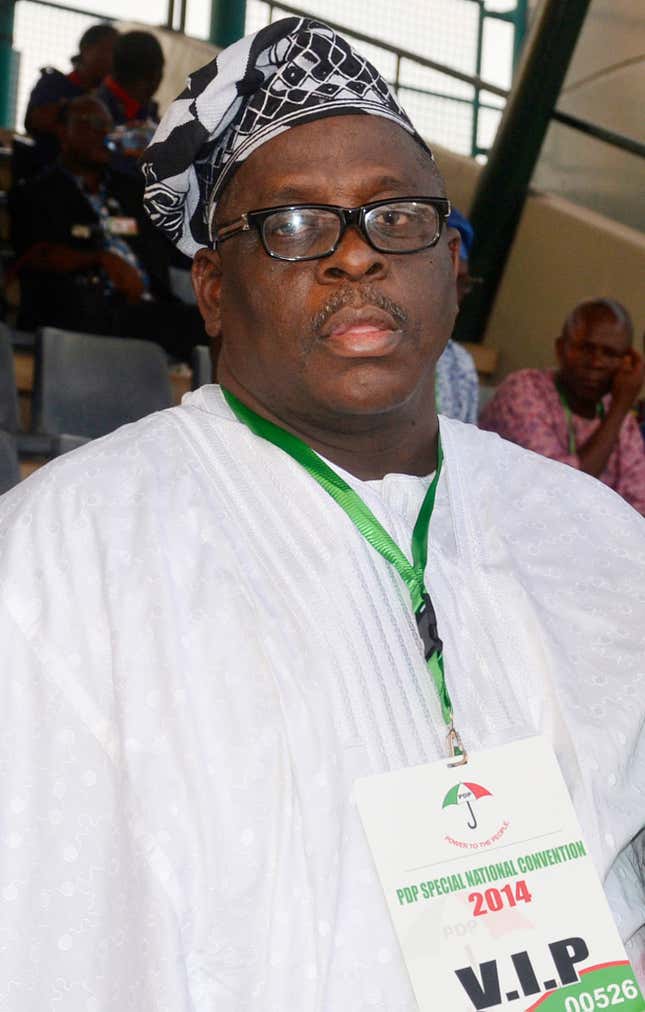 But no sooner did he win than his troubles really start. A cynic might say with PDP out of power this was always going to be the case.
First, the leader of the ruling party All Progressive Congress Bola Tinubu publicly lambasted Kashamu's attempt to establish closer ties with the new ruling party.
Then, almost within days of his winning the seat, Nigeria's National Drug Law Enforcement (NDLEA) placed the newly elected senator under house arrest. In response, Kashamu's legal team filed a suit against NDLEA which resulted in the agency being ordered to leave his residence.
Eventually, NDLEA obeyed the court order and vacated Kashamu's residence after which the senator attended the inauguration of the 8th National Assembly in Abuja. Kashamu remains a popular figure despite his current issues as he was applauded by fellow senators during the inauguration. But NDLEA has said that it will continue to explore legal means to extradite Kashamu.