Tanzania is convicting more of its citizens for criticizing their president online. This week, five people were charged under the country's recently introduced cybercrime law for comments made on WhatsApp and other social media platforms.
If convicted, they face time in prison and hefty fines. In June, a 40-year old man in Arusha, Tanzania was sentenced to three years in prison and a Sh7 million ($3,190) fine for insulting president John Magufuli on Facebook.
The law, introduced last year despite widespread criticism, criminalizes the act of publishing "information, data or facts presented in a picture, text, symbol or any other form in a computer system where such information, data or fact is false, deceptive, misleading or inaccurate." At least 10 people have been charged under the Cybercrime act since its introduction.
Social media is often where public political debate plays out in Africa—the proportion of Tweets related to politics is four times that of the United States or the UK.
In Tanzania, WhatsApp has been especially important. During the presidential election last year that saw Magufuli take office, strategists used WhatsApp groups to test campaign messages and spread criticism about other candidates.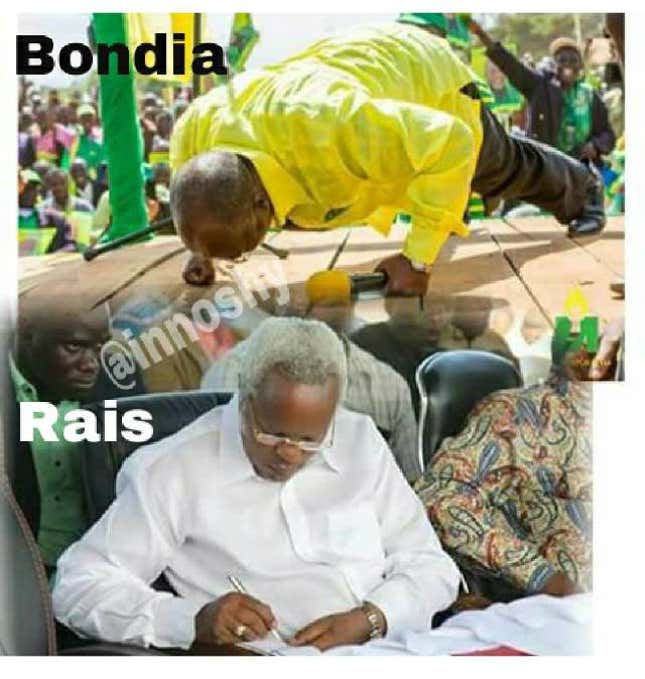 Now, authorities appear focused on stifling that debate, especially while the president faces growing opposition. Critics are protesting Magufuli's administration, initially applauded for initiating an anti-corruption push and cutting down on wasteful spending, for "undemocratic actions" like firing opposition lawmakers and canceling live parliamentary debates. In June, police fired tear gas on protesters and banned all opposition demonstrations.
One of the defendants charged this week criticized the police for its focus on opposition demonstrators. "While they are preparing to fight the opposition, criminals are preparing to commit crime," the defendant allegedly wrote on Facebook and WhatsApp.
Another posted in a WhatsApp group, "I don't know what is going on in [Magufuli's] head…We are at this stage because of one person who believes that what he thinks is always right. He needs to understand that politics isn't about resentment and the opposition isn't an enemy. He should learn to compete with the opposition on the basis of debate, not force."