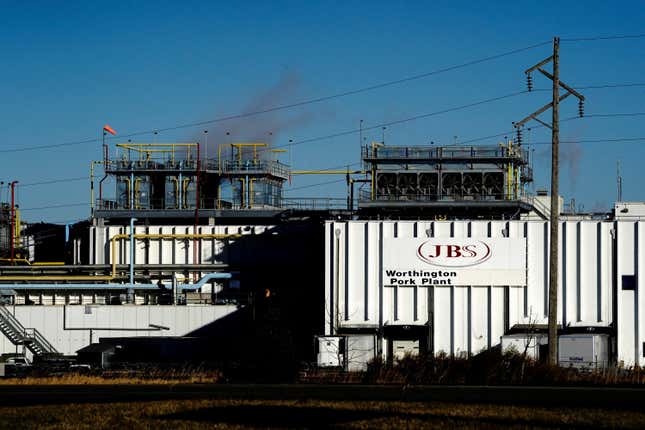 A proposed law in Arkansas that would remove the age verification process for children entering the workforce is set to be signed by governor Sarah Huckabee Sanders after it passed the state legislature on March 6.
HB1410, or the Youth Hiring Act, would remove the existing requirement that children under the age of 16 obtain an employment certificate, which is accessible to local school officials, before a company can hire them. The change would end one of the only oversight mechanisms for child labor in the state.
No Democrats voted for the bill, while Republican support was split. Sanders' spokesperson Alexa Henning confirmed the governor's support to the local CBS affiliate in Arkansas.
"The governor believes protecting kids is most important, but doing so with arbitrary burdens on parents to get permission from the government for their child to get a job is burdensome and obsolete," Henning said. "All child labor laws will still apply and we expect businesses to comply just as they are required to do now."
Under Arkansas law, a minor needs to be at least 14 to participate in the workforce, and some types of jobs are banned altogether. Currently, those under 16 are required to verify their age and provide a description of the work schedule, as well as a parent or legal guardian's consent, in the certificate. The law's revision would essentially nix that requirement.

Democratic state lawmaker Andrew Collins said removing parental consent from the employment process was a cause for concern.

"Parents have to sign off [on the permit] under the current law. If this passes, the parents won't have to sign off, and I think that's a pretty important distinction," Collins said.
Recent child labor violations in Arkansas
Sanders's support for the proposed laws comes just two weeks after the Department of Justice fined a food sanitation company $1.5 million for child labor violations in factories across the country, including two cases in Arkansas.
Packers Sanitation Services was penalized for making children, some as young as 13, work in dangerous conditions in over a dozen meatpacking plants across eight states. In Arkansas, the company paid more than $150,000 in fines for employing 10 minors.

According to a press release from the US Department of Labor, the company used children to clean equipment such as head splitters, back saws, and brisket saws using toxic chemicals like ammonia. They were even sometimes assigned overnight shifts.
Related stories
🐄 A slaughterhouse cleaning company paid a $1.5 million fine for illegally employing more than 100 children

🚗 Reports of child labor and engine recalls weigh on Hyundai ahead of earnings