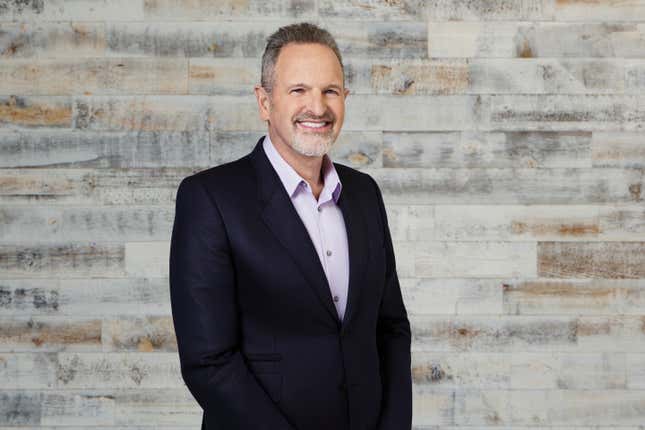 Arm is targeting between $60 billion and $70 billion in valuation for its initial public offering (IPO) at Nasdaq this September, according to a Bloomberg report, which would mark one of the largest market debuts the US has seen in the past two years. 

Making money investing in Japanese robotics companies like FANUC
The company owned by Japanese investment giant SoftBank is banking heavily on AI-powered chips to carry through this gigantic valuation, as the AI boom sustains a rise in tech companies' stock this year.
The UK-based semiconductor designer develops blueprints for microchips that are used in tablets, smartphones, sensors, disk drives, and servers. Its microchip designs are used in the manufacture of semiconductors made by the world's major chip companies, including Nvidia, Intel, AMD, and Qualcomm. Its technology is used in virtually every smartphone and tablet.
Arm has a new AI-chip design
In May, Arm unveiled a new chipset architecture for machine learning models, the Cortex-X4 core, and a GPU (graphics processing unit) called G720. The core consumes 40% less power its Cortex-X3 while delivering a 15% increased performance. The company said in a blog that the G720 GPU achieves 25% more peak performance and 22% less memory bandwidth usage than its predecessor G715.
Last month, the company expanded its open-source partnerships for the development of GPUs (graphics processing units). "With more than 9 billion Arm GPUs shipped to date across system-on-chips (SoCs) worldwide, the range of products that require dedicated graphics processing continues to grow," Arm said in a statement.
In April, Arm registered for its IPO in New York after declining the UK government's advances to list the company in London. After snubbing the UK market, Arm reported a record $2.8 billion revenue, boosted by investor anticipation of its New York listing. Arm plans to sell its shares later this year, seeking to raise between $8 billion and $10 billion.
AI is the key to profitability
The company's IPO projection underlines the significance of AI in the current technology landscape as many companies shift towards AI-driven trends that boost demand for chips. Nvidia and Intel have already recorded significant rise in profitability due to their AI-chip enterprises.
To take the level of competition a notch higher, Nvidia announced in May that it is building its own supercomputer to power the development of generative AI models for applications, recommender systems, and data analytics workloads.
Arm's move to increase investment in AI chip blueprints could prove to be lucrative as AI evolves into one of the most important technologies in the current global tech industry. This, in turn, promises more investor confidence in the firm and makes CEO Rene Haas's job of convincing investors that Arm is an AI company much easier.