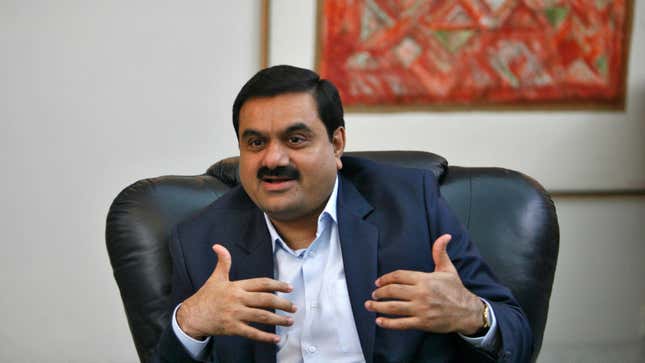 Bain Capital has agreed to acquire 90% of Adani Capital and Adani Housing, it announced in a press release Sunday (July 23). The transaction will buy out 100% of the Adani family's private investments in the company.
Should you keep investing in Big Tech?
The Boston-headquartered private equity firm didn't specify how it's paying to purchase Gautam Adani's stake in the shadow banking business launched in 2017. A previous report in Indian publication Business Standard, citing anonymous sources, pegged the deal amount at around $180 million. Bain's bid appear to have won over Carlyle Group and Cerberus Capital Management.
Indian billionaire Adani is looking to cut liabilities on his conglomerate's balance sheet as it recovers from an attack by US-based short-seller Hindenburg Report at the start of this year, levelling allegations of fraud. An Indian Supreme Court cleared the company's name, but the Adani Group is still doing its own housekeeping to rebuild investor confidence. Part of that is focusing on its core infrastructure business and prepaying debt.
Gaurav Gupta, the managing director and CEO of Adani Capital, will retain his 10% stake and continue serving in his role.
The transaction is expected to close in the last quarter of this year, pending necessary regulatory and market approvals.
Bain's Adani Capital stake, by the digits
$120 million: Primary capital Bain capital has committed to boost the company's growth
4x: How much Gupta estimates the business can grow on the back of Bain's funding
$50 million: The liquidity line Bain Capital is immediately extending to the company in the form of Non-Convertible Debentures, which cannot be converted into shares or equities
Nearly $500 million: Adani Capital's assets under management
170: Network of branches across eight states
2,500: Team of professionals that work for Adani Capital
Charted: Adani Group must shed liabilities
A non-exhaustive list of Adani Group's ongoing projects 
✈️ The Navi Mumbai airport project, which will be operational by next December.
🛣️ The Ganga expressway project in Uttar Pradesh, which will connect Meerut with Prayagraj to become India's longest expressway.
🏚️ Redevelopment of Dharavi, one of Asia'a largest slums, which would require investments of Rs. 20,000 crore ($2.4 billion).
🔨 A $1.1 billion copper smelter is ready to start operations next March.
🏭 Mundra Petrochem, work on which had paused in light of the Hindenburg fiasco, is back up and running.
Related stories
💰 Gautam Adani has scraped his way back into the world's top billionaires' list
📈 Adani has put India back in the world's top five stock markets list