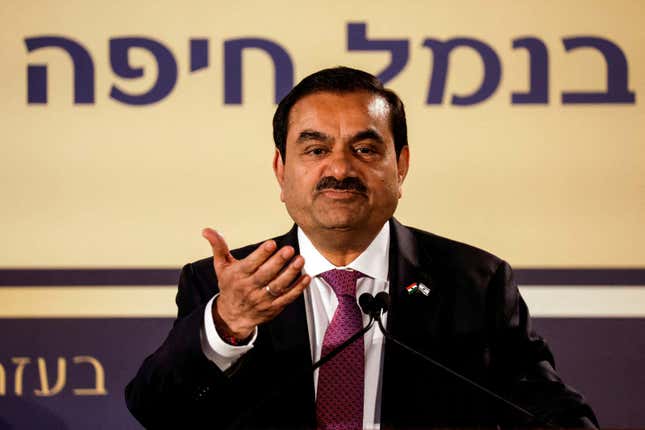 How to lose a billion
If there was a class on how to lose over $100 billion in less than 10 days, Gautam Adani would be its ace student. The 60-year-old billionaire and chairman of the Adani Group has been on a losing spree for more than a month after the American short seller firm, Hindenburg Research, called his coal-to-cement conglomerate out for pulling what it called "the biggest con in corporate history."
Why a tightening of credit conditions could lead to a weak economy
On Jan. 24, Hindenburg Research released its explosive report, accusing the Adani Group of stock manipulation and accounting fraud. Soon after the release, the Group, which has often been deemed too big to fail, denied all the allegations. But this has not been reassuring to panic-stricken investors who are still in flight mode.
So far, the Hindenburg-triggered crisis has demoted the billionaire from being the third richest person on the planet to the 24th spot. His current net worth now stands at $52.1 billion, according to the Bloomberg Billionaires Index.
Let's mine the details.
---
By the digits:
819%: Average stock price appreciation in seven of Adani Group's listed companies over the last three years
413: Total number of pages in Adani's response to Hindenburg's allegations
$135 billion: Erosion in market value of Adani Group since Jan. 25
10: Total number of Adani Group's listed companies
$41.1 billion: Liabilities attributed to all of Adani's listed companies
$68.5 billion: Year-to-date drop in Gautam Adani's net worth so far
---
Origin story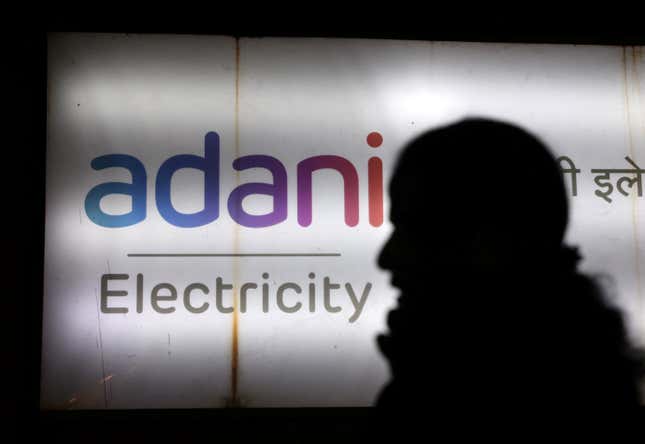 Energy, energy, energy
Headquartered in Ahmedabad, a city of nearly six million people in the state of Gujarat, the Indian multinational conglomerate was founded in 1988 as a commodity trading business. But three-and-a-half decades later, the group is India's top importer of coal.
Although Adani Enterprises, the flagship company of the three-decades-old Adani Group, splits its portfolio into energy and utilities, transport and logistics, and emerging businesses, coal remains its primary source of revenue. Over the past decade, Adani Group has invested over $3 billion in coal mines in India, Australia, and Indonesia. The group first came into the global spotlight in 2010 when it announced the Carmichael coal mine project in Australia, which has been the focus of sustained climate activism in that country.
Over the years, Adani Group has invested heavily in the green energy space, but without letting go of its love for coal.
---
Pop quiz!
Where is Adani's most controversial coal plant?
A. Australia
B. Indonesia
C. Bangladesh
D. Myanmar
Find the answer at the bottom of this email.
---
Explain it like I'm 5
Why Adani's fiasco is a big deal
Over a few years, Adani has seen a meteoric rise in his wealth, largely due to his closeness with Indian prime minister Narendra Modi.
The Indian government has been accused of promoting crony capitalism with Adani at the core of it all. Last year, it faced heavy criticism over allegations that it pressured the Sri Lankan government to sign a pact with the Adani Group. Even back home, the government ignored the concerns of its own finance ministry to favor the businesses of the now under-fire conglomerate by bending existing laws to let it win bids for six airports in 2019, making the company the country's largest airport operator.
So far, Adani has cinched business agreements in various sectors in countries including Australia, Bangladesh, Myanmar, and Sri Lanka.
And even though the billionaire and Modi supporters have often denied any undue favors, they do acknowledge that the broader efforts of the government's promotion of domestic companies—such as Adani's—internationally can be fruitful.
The political class, however, seems to think differently. There are concerns that promoting only a few businesses could make the Indian economy vulnerable to risks amid the fear of global recession.
---
Quotable
"Whenever the PM goes abroad, Mr. Adani gets a gift. PM goes to Bangladesh, and Mr. Adani gets a gift. PM goes to Australia, and Mr. Adani gets a gift. PM goes to Sri Lanka, and Mr. Adani gets a gift."
—Opposition leader Rahul Gandhi on Adani's deal with other countries
---
Cause and effect
Hindenburg's domino effect
Adani, now the second-richest person in India after Mukesh Ambani, is trying to crawl through a multi-billion dollar market rout and badly damaged credibility. His companies are struggling to regain stability after the short seller's report left them bleeding profusely.
To begin with, the Indian conglomerate has decided to scale back its spending by 50%. It also saw multi-billion dollar deals with global partners fizzle as those companies sought to detach themselves until the clouds of uncertainty settle down.
For instance, French energy firm TotalEnergies has decided to put its investment in the group on hold until it comes clear from the ongoing controversy. Likewise, the impact of the recent developments have also damaged its credibility in Bangladesh—the country's government now wants to revise some of its terms with the group over coal pricing.
---
A brief, and very recent, history 
Jan. 24, 2023: Hindenburg comes out with its report on the Adani Group, alleging stock manipulation and accounting fraud.
Jan 29: The group issues its response, dismissing all allegations saying this was "not merely an unwarranted attack on any specific company but a calculated attack on India..."
Feb. 1: Swiss lender Credit Suisse Group AG stops accepting bonds from Adani Group companies as collateral for margin loans to its private banking clients. Credit Suisse is
Feb. 2: Adani Enterprises shocks investors by calling off its $2.5 billion follow-on public offer (FPO) in a sudden late-night move, triggering a stock market nosedive.
Feb. 3: The constant fall in stock value erodes over $100 billion in market capitalization.
Feb. 6: Reports emerge that the group will rein in its spending by half, further triggering the fall in stock value for its listed entities.
Feb. 8: French firm TotalEnergies decides to pull out from Adani Group's $50 billion green energy plan.
Feb. 9: Adani Group abandons its plans to buy a coal plant in India for $850 million.
Feb. 11: The group hires New York-based law firm Watchell to fight Hindenburg's allegations.
Feb. 15: Sending up even more red flags, Adani Group decides to halt its investment in a coal-to-polyvinyl chloride (PVC) plant in Gujarat. The company had planned to spend $4 billion on the project.
March 3: In a desperate effort to win back investors' confidence, the conglomerate sells stakes in four of its firms to GQG Partners for $1.9 billion.
---
Fun fact!

$118 billion is what Adani Group's listed businesses across sectors lost in 10 days, nearly double the entire GDP of Costa Rica, which is $64.3 billion.
---
Watch this!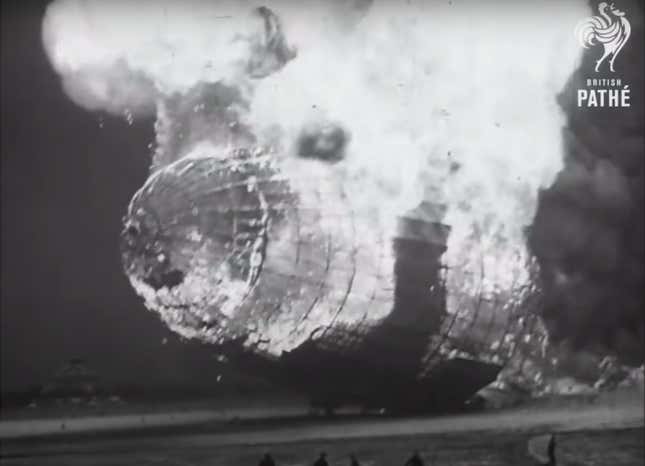 The OTHER Hindenburg disaster
Adani's stock prices have come crashing down like the Hindenburg airship that descended in flames in 1937 and ended the age of zeppelin travel.
The German commercial passenger-carrying airship or the largest aircraft ever built, exploded because of an electrostatic discharge that ignited leaking hydrogen.
---
Poll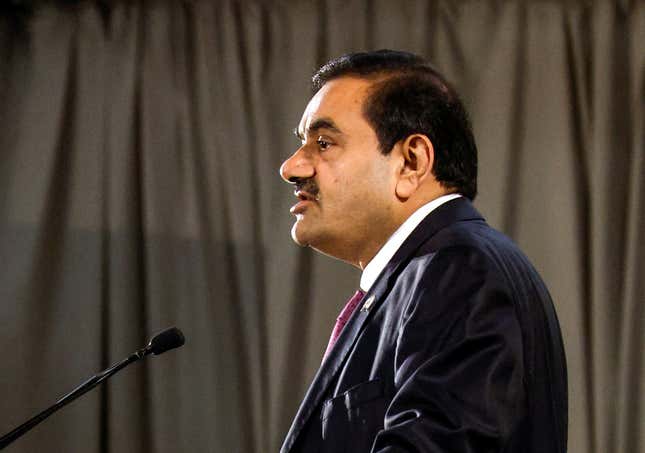 Will the Adani Group recover from the Hindenburg fiasco?
Yes, it's truly too big to fail
Nope, the damage has been done
As long as Modi remains in power, it'll be fiiiiine
Tell us your prediction.
---
💬 Let's talk!

In last week's poll about Crocs, 67% of you swore up and down that you do not own the comfortable, foam eyesores, 21% said of course you do, and the remaining 11% said that the question really should be, "How many pairs?"
🐦 Tweet this!
🤔 What did you think of today's email?
💡 What should we obsess over next?
---
Today's email was written by Niharika Sharma (currently tracking the rich getting richer), and edited and produced by Annaliese Griffin (wishes zeppelin travel would come back in style).
The correct answer is A. Australia. In 2010, the Adani Group announced the Carmichael coal mine project in Australia's Queensland. It quickly became a concern for the local environmentalists, alleging that it would severely impact the Great Barrier Reef, water usage, and will have high carbon emissions.