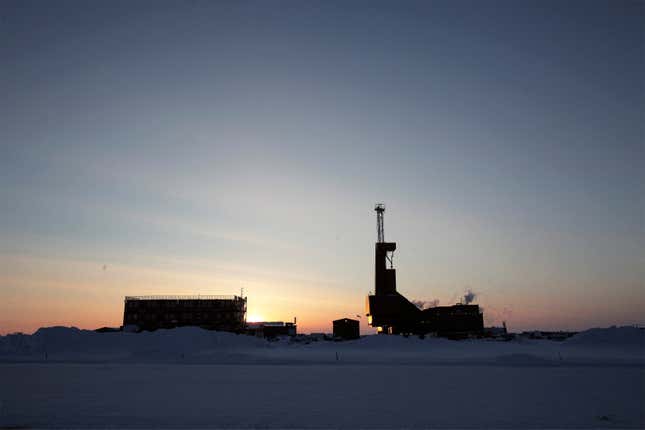 The Biden administration announced its formal approval of a sprawling oil drilling project in Alaska on Monday (March 13), despite campaign promises to ban any future drilling on federal lands. President Biden is also announced new restrictions on offshore oil drilling in Alaska's North Slope region and across the Arctic Ocean.
The Willow project—led by one of the nation's largest oil companies, ConocoPhillips—will involve drilling about 200 miles north of the Arctic Circle in an area of unsettled land known as the petroleum reserve.
The site is expected to produce more than 600 million barrels of crude oil over a period of thirty years. That amount of oil would release 9.2 million metric tons of planet-warming carbon pollution per year.
Biden breaks a campaign promise
As a candidate in the 2020 presidential election, Biden vowed to block this type of project, saying that there would be "no more drilling on federal lands, period."
G/O Media may get a commission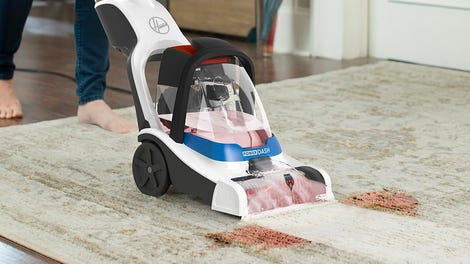 26% Off
Hoover PowerDash Pet Compact Carpet Cleaner
However, the Biden administration has said it felt constrained legally in attempting to block the project, which was previously approved by the Trump administration. The Biden administration determined that a judge would have prevented them from rejecting the project, according to CNN.

The drill site approved by Biden will include 68,000 fewer acres than what ConocoPhillips was initially seeking.
Approving the plan will generate an estimated $17 billion in revenue for the federal government and could create as many as 2,500 jobs in Alaska. Mary Peltola (D-AK), the first native Alaskan in Congress, hailed Biden's decision to approve the project.

"After years of consistent, determined advocacy for this project, from people all across the state and from every walk of life, the Willow Project is finally moving forward," Peltola said. "I would like to thank the President and his administration for listening to the voices of Alaskans when it mattered most."
What does it mean to ban drilling in the Arctic circle?
Biden also announced new restrictions on drilling in the region, banning future oil and gas leasing for the entire US-controlled area of the Arctic Ocean.
The administration also plans to protect 13 million acres in Northern Alaska, all part of the same National Petroleum Reserve where the Willow project was approved. This area is an important habitat for local wildlife, including polar bears and migratory seabirds.
Senator Dan Sullivan (R-AK) sharply criticized these new restrictions, characterizing the move as the Biden administration politicizing an issue to cater to national political trends.
"The fact that this [approval] comes with the announcement of future legally-dubious resource development restrictions on Alaska lands and waters is infuriating and demonstrates that the Biden Administration's unprecedented lock-up of our state will continue," Sullivan said in a statement.
The decision to ban drilling in this region comes without much apparent demand, as multiple companies have left the region after finding minimal oil and gas reserves. In 2015, Shell abandoned its plans to drill in the Arctic Sea off the coast of Alaska after it found only marginal amounts of crude oil reserves. BP sold off its Alaska operations in 2019.
Related stories
🐻‍❄️ Trump is opening Alaska's wilderness to the oil business, but no one is buying
🛢️Joe Biden made the oil trade of the year