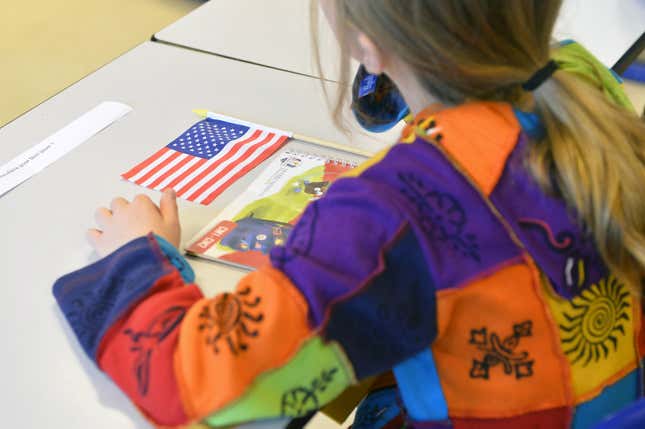 The wealth of a country does not necessarily equate to a population that is socially, mentally, and physically well. This includes not just adults but children, where issues related to poverty and pollution threaten their social well-being, physical health, and opportunities to gain new skills. A report recently produced by UNICEF found that suicide, unhappiness, obesity, and poor social and academic skills are common among youth ages 5 to 19 in some of the world's richest countries. Out of 41 Organization for Economic Co-operation and Development (OECD) countries analyzed, 14 were among the worst including the US, Israel, and several European countries including Italy, Spain, and France. These countries are primarily struggling with young people's development of reading and math skills, mental well-being, and obesity.

Why a tightening of credit conditions could lead to a weak economy
"Unless governments take rapid and decisive action to protect child well-being as part of their pandemic responses, we can continue to expect soaring child poverty rates, deteriorating mental and physical health, and a deepening skill divide among children," said Gunilla Olsson of UNICEF in a press release. According to the organization, support for families and children during the covid pandemic remained inadequate and led to worsening conditions. Around half of the rich countries on the list have one in five children living in poverty.


Where child well-being is being threatened

Turkey ranked the worst developed country for child well-being, followed by Mexico and Greece. Greece and the US have childhood obesity levels higher than 20%, according to the report. Italy is the only country in the study where fewer than 10% of young people report exercising daily. The highest smoking rates—where more than 10% of young people report smoking cigarettes at least once a week—are in Austria, the Czech Republic, Romania, and other central and eastern European countries.
On average, 40% of children across all OECD and EU countries do not have basic reading and math skills by age 15. Children in Bulgaria, Romania, and Chile are the least proficient in these skills, according to the report.
Disengagement with both education and the labor market is troubling in at least five rich countries. More than 10% of young people aged 15 to 19 are not in education, training, or work in Turkey, Mexico, Bulgaria, Chile, and Italy. The report asserts that adolescents disengaged from education and work face a more difficult start to adult life.
Scandinavian countries ranked among the best places for child well-being, with Norway topping the list. Nordic countries also reported lower levels of bullying, which is continuing to have serious effects on the well-being of young people.