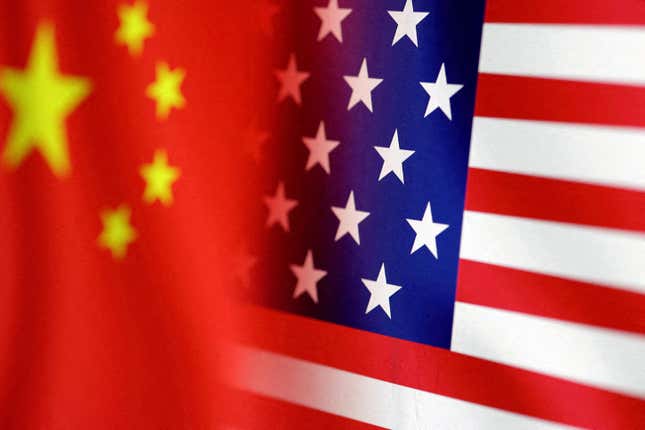 With China already a risky place for foreign companies to operate, Beijing's newly amended counterespionage law looks likely to present new uncertainties and legal risks for international firms.

Should you keep investing in Big Tech?
That's the message US counterintelligence officials are sending American businesses in a new bulletin warning of the Chinese government's increasing oversight of and control over foreign companies, according to the Wall Street Journal.

Everything is national security. Everything can be espionage
The revised counterespionage law, passed by the Chinese legislature in April and taking effect on Saturday (July 1), vastly expands the definition of espionage. Criminal cases of espionage already risk life imprisonment. For foreigners, the new law threatens exit and entry bans, as well as deportation.
While the original 2014 version of the counterespionage law focused on state secrets and intelligence, the amendment includes "other documents, data, materials, or items related to national security."
The catch-all phrasing means that even mundane business activities could be deemed harmful to national security, putting companies in legal jeopardy. That's especially so given Chinese leader Xi Jinping's push to make everything a matter of, and subordinate to, national security. Hong Kong is a case study of this dynamic: The city's sweeping national security law covers everyone on Earth, and permeates society and governance.

"As China continues to build out its legal toolbox, foreign companies will increasingly be at risk of being caught between China's legal regime and that of the United States and other advanced economies," consulting firm Trivium China wrote in a research note this week.

The good news: The espionage law was already bad
The glass-half-full interpretation of the new counterespionage law is that it's as "bad as it ever was," Jeremy Baum, senior research scholar at Yale Law School's Paul Tsai China Center, wrote recently.

"The unfortunate reality is that the scope of 'espionage' has already been so broad that it isn't immediately clear what the impact of the expanded definition will be," Baum added, referring to broad powers already granted under the 2014 law.
Still, US-China relations have deteriorated significantly since 2014; the Chinese foreign ministry said this month that ties with Washington are at their "lowest point" since 1979. That means companies are increasingly caught in the geopolitical crossfire.
One solution is to get out. "China will harass and discriminate against American companies until there are no more American companies in China," Dan Harris, a lawyer at Harris Bricken, said in Congressional testimony in May. "The best way for the U.S. government to reduce CCP strong-arming against US companies is to help those companies leave China."
In the meantime, Beijing keeps expanding its lawfare arsenal. This week, China approved a new foreign relations law—also taking effect on July 1—that gives the government explicit legal powers to take "countermeasures" against perceived Western threats to its national and economic security.
Beijing minces no words about the law's purpose: China must "make good use of 'legal weapons'...for foreign struggles," the country's top diplomat wrote in the People's Daily (link in Chinese).