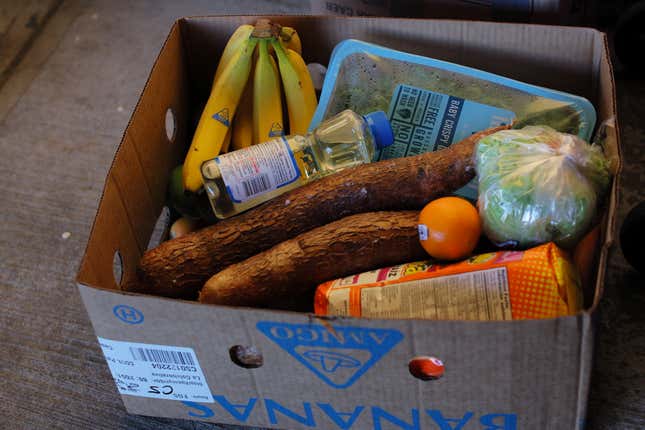 The US debt ceiling deal, which passed through the House and awaits Senate approval, would remove some Americans from the Supplemental Nutrition Assistance Program (SNAP), widely known as food stamps, while adding others.

Ben Emons Part 2: The Fed, Apple shares
At present, adults ages 18 to 49 without children can only receive SNAP benefits for three months in a three-year period unless they work a minimum of 20 hours per week. The current debt ceiling agreement extends this age range to 55.
The deal exempts veterans, the homeless, and young adults transitioning out of the foster care system from work requirements to eligible for SNAP. Democrats blocked Republican attempts to put work requirements on Medicaid. Expanding both of these programs was central to the US response to covid-19.
The history of work requirements
Work requirements for government assistance have a long history, dating back to the Middle Ages, and in the US they have a particularly racist history, according to Nomi Sofer, assistant director at the Center for Antiracist Research. People who benefitted from the institution of slavery were able to extend that system because they maligned enslaved African Americans as lazy and unwilling to work.
In the late 19th century and early 20th century, Black mothers were excluded from "mother's pension"(pdf)funds using work requirements. As a result, a 1931 survey showed (pdf) that 96% of the participants in the program were white women.
What work requirements actually do—and don't do
The vast majority of people who are not working are people who can not work or should not be working, according to an analysis of Census poverty data by Matt Bruenig, founder of the People's Policy Project. This group primarily includes children, students, elderly people, and the disabled.
Work requirements don't keep people from taking competitive jobs. They instead try to solve a problem that doesn't exist—namely the false idea that government assistance prevents people from working. It also creates bureaucracy that welfare recipients struggle to keep up with, writes Matt Darling, an employment policy fellow at the Niskanen Center.
Economists who study (pdf) the effects of winning the lottery found that on average for every $100 of unearned income that recipients won, their earned income decreased by $11, meaning that they didn't cut back on work as much they could. Researchers in Sweden found that winning $140,000 in a lottery resulted in a 2% increase in the probability that someone wouldn't work.
Instead, poorly-designed welfare programs that take away benefits as earnings rise actually keep poor people from pursuing better jobs, and traps them in poverty.
Studying the debt ceiling limit deal and the carve outs that the Democrats made for vulnerable groups, the Congressional Budget Office said that the deal would raise participation in SNAP benefits on net by 78,000. Anti-hunger groups don't think that the increased eligibility will translate into great access to food without further funding for local and state agencies administering these benefits.
"This is a food benefit. So moving the deck chairs around and saying, you get food, but you don't—that's not a very convincing argument to me," Rep. Jim McGovern (D-MA) told Politico on Tuesday.