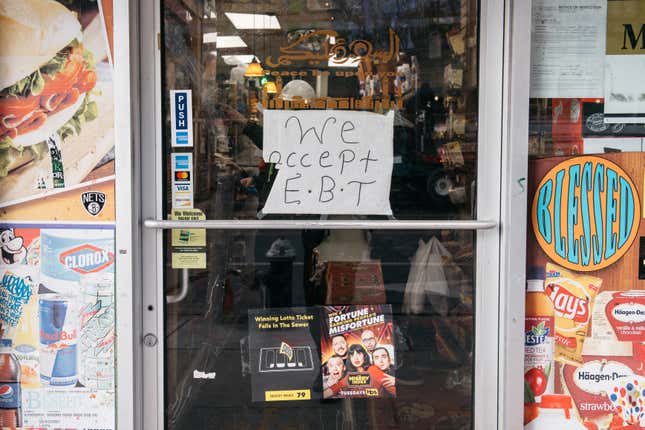 When the covid-19 pandemic hit, it reversed a steady decline from 2013 to 2019 in the number of Americans receiving food stamps. In 2020, their ranks grew by 12% from the previous year, to 40 million.
Marcus Samuelsson on the New York City restaurant scene
That increase was partly due to emergency funds allocated during the pandemic, via the federal Supplemental Nutrition Assistance Program (SNAP), which manages applications for food stamps. But as the US moves beyond covid-19, those subsidies are ending.
Experts warn of a "hunger cliff" after cuts to SNAP began this month, affecting 32 states that depend on it. Meanwhile, food stamps use has kept rising, with about 41.5 million Americans receiving them in 2021. In California, which has the most people in the program, the cuts will impact 5.1 million residents.
A recent study by think tank Zippia analyzed data from SNAP and the American Community Survey to determine which states have the most participants. The takeaway: dependence on food stamps exists across the US.

The state of food security

Nationwide, 12.4% of Americans rely on food stamps, many of them children, elderly, or disabled. To be eligible for SNAP benefits, a family of four would need to make $31,980 or less per year. The average household receives $256 per month to spend on groceries.
New Mexico has the highest share of residents using food stamps, at 21.49%. With one in four people there receiving SNAP benefits, any changes to the food stamp program would heavily impact the state.
Thanks to the cuts, some SNAP participants may see their benefits slip from $281 per month for food to just $28. Some experts anticipate that the loss of excess funds during a time of high inflation will prompt more people to seek out food banks.