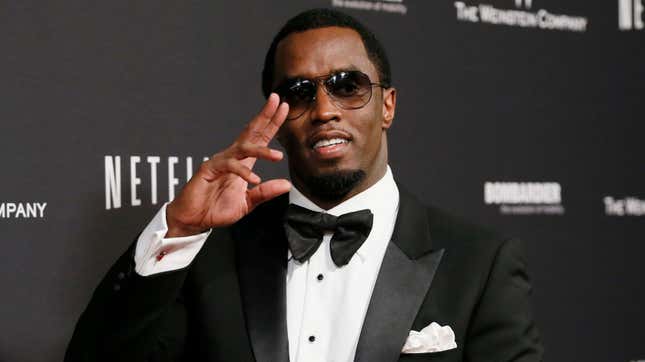 Diageo North America said it is ending its 15-year relationship with Sean "Diddy" Combs after the music artist and entrepreneur accused the world's biggest spirits maker of racial discrimination in a lawsuit last month. Combs owns Combs Wines and Spirits, which includes the vodka brand Ciroc and DeLeon Tequila.

Why a tightening of credit conditions could lead to a weak economy
In a Tuesday filing with the Manhattan federal court, Diageo asked the judge in Combs' lawsuit to either dismiss the case or to move Combs' case to arbitration, according to Bloomberg. The spirits giant also said that Combs has amassed nearly $1 billion from a partnership with the company.
Combs claims that Diageo racially discriminated against his brands
A May lawsuit, filed in the New York State Supreme Court by Combs, said that Diageo proclaims itself as a leader in diversity and inclusion, but that the company "has proven unwilling to treat its Black partners equally—even when explicitly required by contract to do so."
The lawsuit accused the spirits company of typecasting Ciroc and DeLeon, deciding that they are "Black brands" that should only be targeted to "urban" consumers. The filing says that Diageo president of reserve and new business Stephen Rust "admitted that it viewed Mr. Combs merely as a Black man that might prove useful in marketing to Black consumers."
Rust also admitted that Combs's race was part of the reason Diageo limited the neighborhoods where Combs' brands were distributed, according to the filing, which hurt sales opportunities for Ciroc and DeLeon.
The lawsuit also claims that because DeLeon has not reached the same sales levels as competing tequila brands like Don Julio and George Clooney's Casamigos, Diageo decided not to provide DeLeon with the same level of support to help it grow. The filing writes that Diageo must be ordered by a court to give Combs Wines the same treatment it gives its other tequila brands.
Diageo reached out to Combs to boost its vodka brands
In 2007, Diageo reached out to Combs to help grow its then-struggling vodka brand Ciroc. Combs agreed to let the spirits giant use his name to help promote and market the liquor.
After the agreement, sales skyrocketed. In 2007, Ciroc sold only 75,000 cases per year; in 2014, sales grew to about 2.6 million cases sold per year, according to the filing. But, over the years, the filing states that the company failed to provide proper support to Ciroc after experiencing consistent supply chain issues and a lack of meaningful distribution.
In 2013, Combs Wines and Diageo agreed to partner on DeLeon Tequila, but the brand did not take off in the same way Ciroc did, according to the filing.
Combs Wines seeks "billions of dollars in damages" due to Diageo's neglect and breaches, according to the filing.
In an emailed statement to Quartz, Diageo wrote:"We are saddened that Mr. Combs has chosen to recast a business dispute as anything other than that and chosen to damage a productive and valued partnership. Mr. Combs' bad-faith actions have clearly breached his contracts and left us no choice but to move to dismiss his baseless complaint and end our business relationship. Mr. Combs has repeatedly undermined our partnerships and threatened to publicly defame Diageo if we did not meet his unreasonable financial demands."
Diageo added that it had funded the purchase of DeLeon for the joint venture with Combs Wines and had invested more than $100 million to grow the brand. The company also claims that Combs contributed a total of $1,000 to the brands. "We have exhausted every reasonable remedy and see no other path forward," the company said.
Editor's note: This article has been updated with comments from Diageo North America.