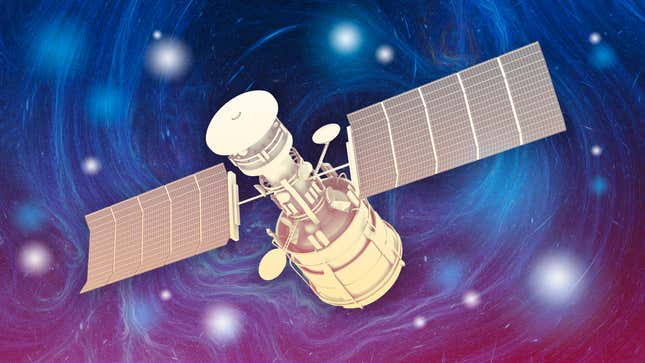 Space business is often associated with rockets, space tourism, and attention-seeking billionaires. But the most impactful industry to launch into space in the past decade doesn't have much to do with any of the above. Their focus is observing Earth, via the many satellites that we use to monitor what is happening on our planet. From weather patterns to human rights violations to chlorophyll production, there is a lot about the world we can learn by looking in from the outside. Read the full transcript here. (Presented by EY)

Listen on: Apple Podcasts | Spotify | Google | Stitcher

---
Featuring
Annalisa Merelli is the host of season 4 of the Quartz Obsession podcast, and a senior reporter covering the intersection of inequality and healthcare. She is obsessed with romantic comedies, interspecies friendships, and having strong opinions about the way you make Italian food.
Tim Fernholz is a senior reporter at Quartz. He is obsessed with the lunar economy, rhum agricole, and the California German aesthetic.
---
Show notes
The US shot down three more flying objects in the last three days
Quartz's Space Business newsletter, by Tim Fernholz, delivered weekly
Rocket Billionaires: Elon Musk, Jeff Bezos, and the New Space Race by Tim Fernholz
CubeSats in a nutshell via the Canadian Space Agency
NASA Surface Water and Ocean Technology (SWOT) satellite
Carbon Mapper satellite
---
This episode uses the following sounds from freesound.org:
2020-03-30 XD250 Bass by Doctor_Dreamchip
Cartoon Pop (Distorted) by unfa
Slow Ramp Up by BennettFilmTeacher
Data Transfer by Nakhas
satellite by studiomandragore
And clips from these sources:
---
Support for this episode comes from EYGS LLP. © 2023 EYGM Limited. All Rights Reserved.