Dear Quartz Africa readers,

There is something about a new year that makes all of humanity feel that a renewal is coming, be it the changing of seasons, harvesting or planting time for certain crops, Christmas bonuses, signing up for gym programs that might or might not be used.

A new year feels like a blank slate where the challenges of yesteryear fade into the background, and so 2023 comes full of expectation and cautious optimism for what might feel like a truly "normal" year—and I'm being very liberal with my use of the word normal, knowing that the human experience differs from person to person—since 2019.

The covid pandemic brought a new normal of lockdowns and social distancing, as well as an overwhelming loss of lives and livelihoods. Last year, just as newly developed vaccines and treatments allowed us to feel like the worst was behind us, Russia invaded Ukraine.

The war in Europe might not have been directly felt by most people on the continent—given geography, a number of other conflicts on the continent that more directly affected Africans and a number of other continent-specific challenges—but its economic impact was great. Reeling from the pandemic and hoping for a post-pandemic recovery, the continent found itself struggling with hyperinflation, rising food and fuel costs, and increasing unemployment.

Resilience has been the word of the past few years on the continent, but we look to 2023 hoping it will be a kinder year. 2023, the bar is low, but we have high hopes. May this be a year of revival, growth, rebuilding, and prosperity for all.

—Ciku Kimeria, Africa editor

---
Stories this week
Lagos gets a new elevated rail network. Testing for the Nigerian capital's new public transport system is due to begin. When fully operational, the network is expected to transport 250,000 passengers daily, bird news agency reports.
Many Africans had a tough Christmas. 2022 ended with soaring inflation across Africa, making festivities expensive. Faustine Ngila takes you through a number of African countries where there was little to celebrate.

Music can boost African economies. Africa's music scene is booming. As Meron Demisse and Lincoln Ajoku explain, collaborations with sectors such as tourism, fashion, and sports, could yield more benefits for the continent's cultural economy.

Zimbabwe banned the export of raw lithium…Faustine Ngila writes that the move is inspired by the government's desire to stop the loss of millions of dollars to foreign companies.

…but is slow in banning the use of mercury by gold miners. There is widespread use of mercury by artisanal gold miners in Zimbabwe, despite the dangers the element poses on their health. Linda Mujuru highlights why the government is reluctant to prohibit it.

Kenya's newly unveiled digital payments platform proves unreliable. Payment for all government services will now be done through the newly gazetted eCitizen platform, but Faustine Ngila exposes the glitches that make it unreliable.
The death of 16 revelers exposed weaknesses in Uganda's public safety. Lack of proper coordination between police officers and event organizers caused the tragedy on New Year's eve. Faustine Ngila details how it happened and why the deaths could have been prevented.

---
One big number
500%
This was the jump in streaming for African DJ mixes last year on Apple Music.

US summer hits by Afrobeats artists, global media houses signing up African artists at a record pace, Viral Tik Tok trends with African music. These are just a few of the visible ways that African music is going global. Martin Siele explores the reasons behind the growth in global fans for African music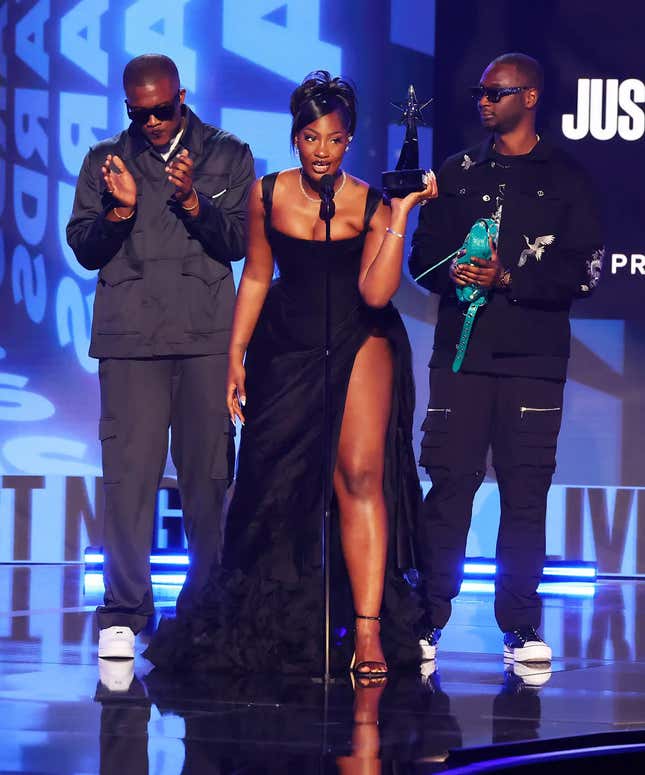 ---
Dealmaker
Solarise Africa, a Nairobi-based energy startup, has secured $3 million from impact investor EDFI ElectriFI to provide tailored financing solutions for blockchain-based energy solutions to selected commercial and industrial customers across the continent. This funding adds to $33.4 million in debt financing raised in November.

Gridless, a Kenyan crypto mining company that designs, builds, and operates bitcoin mining sites alongside small-scale renewable energy producers in rural Africa has secured $2 million in seed funding led by Stillmark and Block Inc to support expansion of bitcoin mines across Africa.

---
Quartz gems
Chinese automakers are becoming shipping companies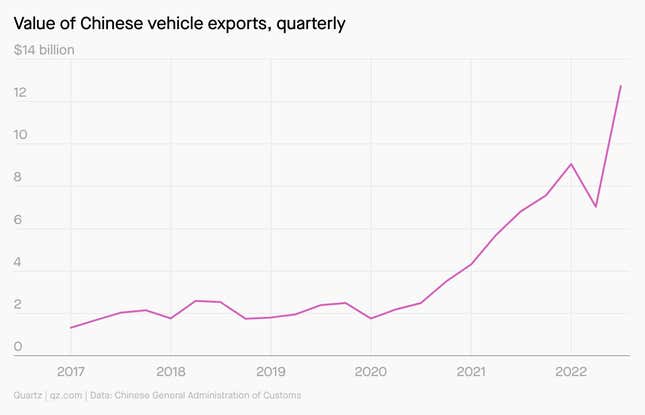 As China's vehicle exports boomed over the past two years, pandemic-related supply chain snarls led to overcrowded cargo ships. So what's an electric vehicle giant like China's BYD to do? Control the verticals of course, becoming at once ship owner and shipping logistics provider.

BYD is no stranger to vertical integration, having started out as a mobile phone battery maker before manufacturing other electronics, auto components, and finally EVs. Now, the automaker has ordered at least six massive car carriers—and the company is tapping into the other end of the process too, scouting for lithium mines in Africa and mining contracts in Chile, the better to make its own EV batteries (and supply competitors with them, too).

Other Chinese car exporters are jumping on board with their own forays into shipping. And not a moment too soon for the Chinese auto industry—there are roughly 750 car carriers in operation worldwide, and China's only got 10 of them.

---
Other things we are reading
There's an energy crisis at the world's largest dam. For the Washington Post, Amudalat Ajasa explains how declining water levels at the Kariba Dam that generates electricity to Zimbabwe and Zambia have led to power cuts.
An Egyptian actress was convicted for cannabis possession. For The National, Kamal Tabikha details the circumstances leading to Menna Shalaby's one-year suspended sentence and a fine of $372.

Suicide car bombings in Somalia killed 35 people. The AP's Omar Faruk reports that those killed by Al Shabaab terrorists in the Hiran region include nine members of the same family, while more than 80 were wounded.

---
ICYMI
Win recognition for your startup. Applications are now open for the Global Startup Awards Africa, which aims to give African startups focusing on agriculture, climate, commerce, education, healthcare, and logistics global visibility. Top innovators will gather in-person at the GSA Africa Summit in August 2023 to convene, connect, and celebrate Africa's most innovative minds. (Jan. 31)

Get $100,000 in seed funding. Apply now for the 2024 cohort of the fully funded MEST training program,a year-long training program in Accra, Ghana, tha aims to give young people around the continent commercial skills in technology. Tech entrepreneurs are awarded seed financing of $100,000 (Feb. 26)

---
🎵 This brief was produced while listening to "Muda kwa Ngoma" by Masaka Kids Afrikana (Uganda).
---
This week's brief took you to 🇳🇬, 🇰🇪, 🇺🇬, 🇿🇲, 🇿🇼, 🇪🇬, 🇹🇿 and 🇸🇴
---
Our best wishes for a productive and ideas-filled week ahead. Please send any news, comments, suggestions, ideas, New Year's resolutions, and song recommendations to africa@qz.com. You can follow us on Twitter at @qzafrica for updates throughout the day.
If you received this email from a friend or colleague, you can sign up here to receive the Quartz Africa Weekly Brief in your inbox every week. You can also follow Quartz Africa on Facebook.