Dear Quartz Africa readers,

Nigerians took to the polls yesterday (Feb. 25) to decide who will lead the country for the next four years. This election is one of the most important ones taking place this year and it comes at a crucial time for Africa's most populous country. Nigeria is the continent's largest democracy, but, it has seen better days.
After being elected on the promise of reducing poverty, tackling corruption and insecurity, and creating a stable economy, outgoing president Muhammadu Buhari leaves the country worse than it was eight years ago. More than half of Nigerians are living in multidimensional poverty, experiencing security crises ranging from insurgency to farmers-herders clashes to kidnappings, and corruption has thrived unchecked.
In the lead up to the election, the president—in the company of Godwin Emefiele, the country's erratic central bank governor—ordered a currency redesign to curb vote-buying, which plagues the country's elections. The result? Excruciating unease for the citizens as they cannot access money kept in banks to meet their daily needs. The pushback has been fierce, with protests erupting nationwide, some turning violent.
Out of a total 18 presidential candidates, the three frontrunners are Bola Ahmed Tinubu, Atiku Abubakar, and Peter Obi. Whoever wins this presidential election will have a herculean task ahead of them and the power to affect, for better or worse, the lives of millions over the next few years.
—Tolu Olasoji, Quartz contributor

---
Stories this week
Kenya's M-Pesa wants to go global. With plans to split from its parent company Safaricom, Seth Onyango explains how Africa's largest mobile money platform intends to take its services to the global north.
Nigeria has work to do to support women in politics. Despite Nigerian women reaching top levels of international organizations, the country has yet to elect a woman president, vice president, or governor. Former Liberian president Ellen Johnson Sirleaf and K. Y. Amoako discuss what must be done to increase women's political participation in the country.
Ghana and Gambia are embracing tech for development. As the two west African countries strive to take part in the fourth industrial revolution, Faustine Ngila explores what role global partnerships can play to advance their digital economy agenda.
Jill Biden toured Namibia and Kenya. The US first lady is on a charm offensive to counter China and Russia's influence in African countries. Faustine Ngila reports on why she chose to focus on Namibia and Kenya.
---
Dealmaker
South Africa-based car subscription company Planet42 has raised $100 million in equity and debt financing led by Rivonia Road Capital, which provided $75 million. Naspers Foundry gave a $15 million equity round, while $10 million came in the form of debt funding from private investors.

Nairobi-based HR payroll startup Workpay has raised $2.7 million in pre-Series A funding from Launch Africa, Saviu Ventures, Acadian Ventures, Proparco, Fondation Botnar, Kara Ventures, Axian, P1 Ventures, and Norrsken. That adds to the $2.1 million it raised in a seed funding round in 2020.
---
Quartz gems
The EGOT - Hollywood bragging rights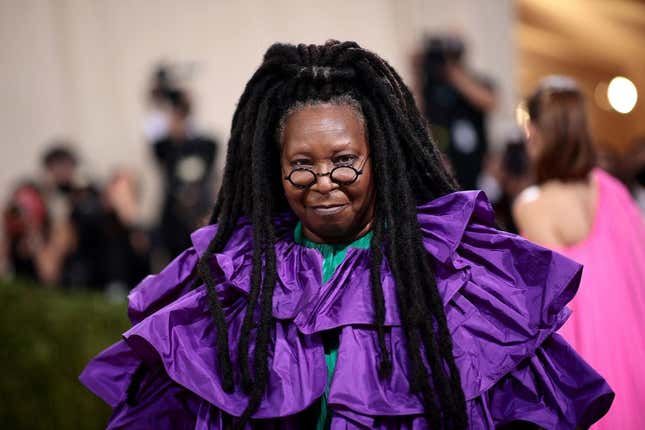 Each year, some of the biggest events on television are dedicated to heaping trophies and praise upon the most famous people in the world. Hollywood A-listers assemble on red carpets and reconvene at after-parties all dedicated to celebrating celebrity.

The four most important US awards ceremonies—the Academy Awards or Oscars, the Grammys, the Emmys, and the Tonys—all recognize achievement in popular art. Winning an Academy Award or a Tony is the stuff of legend, akin in accomplishment to a Pulitzer Prize for the written word or a Most Valuable Player award for a sports league. It's just rarified enough to bestow an immortalizing honor upon the recipient: this person will be remembered forever for the art they made. And that's an achievement that goes far beyond celebrity.

The EGOT, however, is something altogether bigger. It's more like a Nobel Prize or a Grand Slam, a nearly impossible feat of talent. So, what, or rather who, is an EGOT? It's what you call someone who wins an Emmy, a Grammy, an Oscar, and a Tony.
The envelope, please. Read more in our latest weekly obsession email.
---
Other things we are reading
Peter Obi has shaken up Nigeria's presidential race. For the Economist, Kinley Salmon illustrates why young voters are finding it easy to identify with the candidate, setting up a tightly contested race between him, Bola Tinubu, and Atiku Abubakar.
These African countries are pushing for fossil fuel projects. Writing for the Wall Street Journal, Nicholas Bariyo details how Uganda is leading the Democratic Republic of Congo and Namibia in oil drilling under the guise of developing their economies.
African EV startups are struggling. For the Rest of World, Victor Ekwealor explains why electric vehicle startups are finding it difficult to do business in Africa.
China is taking sides in Nigeria's election. Nikkei's Robert Bociaga writes about China's preferred presidential candidate and why the country is favoring him.
Africa is missing from the Black history month discourse. For New Lines Magazine, Farai Shawn Matiashe argues that there is a missed opportunity when Black history month fails to embrace Africa's own legacy.
---
ICYMI
Win up to $100,000 from the UN. The UNHCR is calling for nominations for the Nansen Refugee Award which recognizes individuals, groups, or organizations that have shown exceptional dedication in protecting and assisting refugees, internally displaced or stateless people. Global winners will be rewarded $100,000. Regional winners will get $25,000. (Mar. 17)
Compete for a $10,000 leadership award. The Kofi Annan Foundation (KAF) and the Democracy and Culture Foundation (DCF), are calling for applications to the Kofi Annan NextGen Democracy Prize. The winner will be awarded $10,000, a one-year mentorship, and the opportunity to speak at the forthcoming Athens Democracy Forum. (Mar. 31)

---
🎵 This brief was produced while listening to "Vou Falar" by Rui Orlando (Angola)
---
This week's brief took you to 🇳🇬, 🇬🇭, 🇰🇪, 🇬🇦, 🇳🇦, 🇿🇦, 🇺🇬, 🇨🇩, and 🇦🇴
---
Our best wishes for a productive and ideas-filled week ahead. Please send any news, comments, suggestions, ideas, free and fair elections, and EGOT winners to africa@qz.com. You can follow us on Twitter at @qzafrica for updates throughout the day.
If you received this email from a friend or colleague, you can sign up here to receive the Quartz Africa Weekly Brief in your inbox every week. You can also follow Quartz Africa on Facebook.