Hollywood bragging rights
Each year, some of the biggest events on television are dedicated to heaping trophies and praise upon the most famous people in the world. Hollywood A-listers assemble on red carpets and reconvene at after-parties all dedicated to celebrating celebrity.
The four most important US awards ceremonies—the Academy Awards or Oscars, the Grammys, the Emmys, and the Tonys—all recognize achievement in popular art. Winning an Academy Award or a Tony is the stuff of legend, akin in accomplishment to a Pulitzer Prize for the written word or a Most Valuable Player award for a sports league. It's just rarified enough to bestow an immortalizing honor upon the recipient: this person will be remembered forever for the art they made. And that's an achievement that goes far beyond celebrity.
The EGOT, however, is something altogether bigger. It's more like a Nobel Prize or a Grand Slam, a nearly impossible feat of talent. So, what, or rather who, is an EGOT? It's what you call someone who wins an Emmy, a Grammy, an Oscar, and a Tony.
The envelope, please.
---
By the digits
18: Awardees who have completed the full EGOT without any caveats
5: Those who can claim an EGOT, but only if you include honorary awards—James Earl Jones, Barbra Streisand, Harry Belafonte, Liza Minnelli, and Quincy Jones
39: Living people who have won three awards out of the four
5: PEGOT winners, which includes a Peabody Award or Pulitzer Prize—Mike Nichols, Rita Moreno, Richard Rodgers, Marvin Hamlisch, and, let's be generous because one of her awards is honorary—the great Barbra Streisand
1: EGOT winner who has two of each award—the composer Robert Lopez
---
Explain it like I'm 5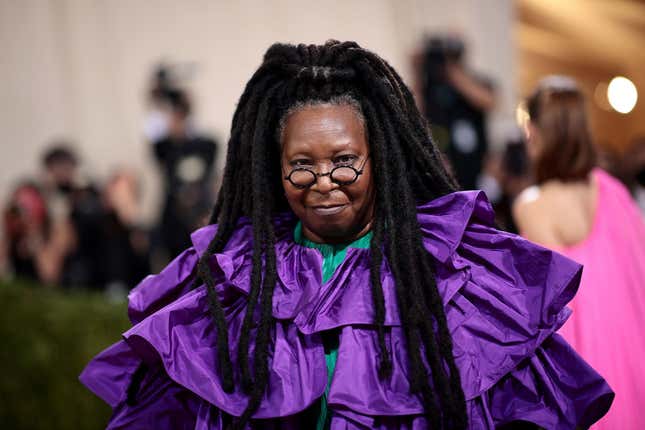 What makes an EGOT?

An EGOT must be a crossover success—that means their art must appeal to Hollywood, Broadway, and the recording industry. So, who are the 18 EGOTs? Let's dig in:
Nine winners are primarily composers, lyricists, or singers: Richard Rodgers, Marvin Hamlisch, Jonathan Tunick, Robert Lopez, Andrew Lloyd Webber, Tim Rice, John Legend, Alan Menken, and Jennifer Hudson
Five are primarily actors: Helen Hayes, Rita Moreno, John Gielgud, Audrey Hepburn, and Viola Davis

Three are primarily producers or directors: Mel Brooks, Mike Nichols, and Scott Rudin
And Whoopi Goldberg is in a league of her own—she has an acting Oscar, two Emmys for television hosting, a Tony for producing a musical, and a Grammy for her comedy album
Very few of these awardees do just one thing well. In addition to his directing work, Mike Nichols has a Grammy for his comedy work. Meanwhile, Jennifer Hudson is chiefly a singer, but has an acting Oscar and a Tony for producing a musical and an Emmy for producing a children's animated show.
---
Pop quiz
What does the Mac stand for in MacPEGOT?
A. MacArthur Fellowship

B. McDonald's All-American
C. McMaster Prize
D. Vince McMahon Award
Find the answer at the bottom of this email!
---
Take me down this 30 Rock 🐰 hole!

Tracy Jordan's deep Hollywood impact

The EGOT—as a thing—was first conceptualized by Miami Vice actor Philip Michael Thomas in a 1985 interview about his professional aspirations. However, he has not to date been nominated for any of these awards.
The distinction didn't truly catch on until 2009 when the NBC comedy 30 Rock brought it to the forefront of pop culture excellence. In one episode, Tracy Jordan (played by Tracy Morgan) spots Thomas' EGOT necklace in a jewelry shop, buys it, and becomes obsessed with the idea of winning the four awards.
"Suddenly the cheesiest thing in the show then became a thing," 30 Rock producer Don Scardino later reflected in an interview with The Ringer. "That was kind of extraordinary, and it spoke to the power of and certainly the popularity of our show, and how a show that satirizes pop culture could then influence pop culture. Now the EGOT has become suddenly a goal that people want to pursue. If wanting to be an EGOT inspires people to try and do their best work, then I suppose it's a good thing."
---
Brief history

1962: Richard Rodgers completes the EGOT long before the term is coined.

1985: Philip Michael Thomas coins the term EGOT in an interview as the pinnacle of his goals in Hollywood.
2009: NBC's 30 Rock brings back the concept of the EGOT.
2018: Robert Lopez becomes the first ever double EGOT winner.
2023: Viola Davis becomes the 18th and most recent EGOT winner with a Grammy.
---
Fun fact!
Legendary composer John Williams has 25 Grammys but zero Tony wins or nominations. He wrote the music for a musical called Thomas and the King, which debuted in London in 1975, but it flopped and never made it to Broadway.
---
Quotable

"I told Don [Johnson] about my goal, EGOT, which stands for Emmy, Grammy, Oscar, Tony—I want to win or be nominated for each award in the next five years. And he told me about dreams he wanted to develop."
—Philip Michael Thomas, in an interview with Playboy in 1985
---
DIY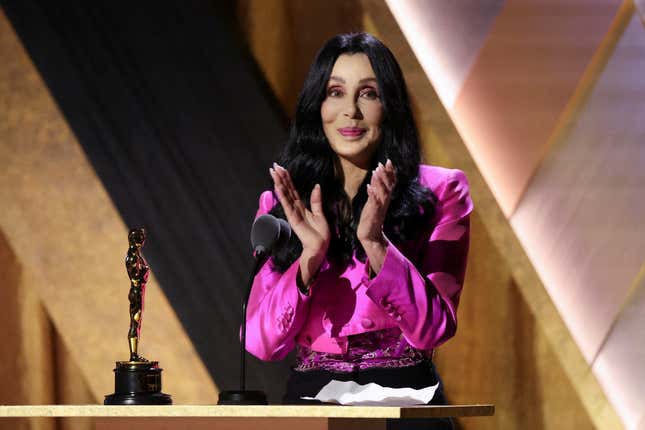 How to EGOT

So, let's say you're an aspiring EGOT winner. How should you chart your collision course through the awards?
Well, you should probably work on your music. It's no mistake that most of the EGOT winners have musical talent—there are music awards in all four major competitions. Robert Lopez won all four awards from his work scoring or writing songs for the musicals Avenue Q and The Book of Mormon, the Disney movie musical Frozen, the Pixar film Coco, the children's TV show Wonder Pets!, and the Marvel TV show WandaVision. So, master Broadway-style music and you could ride that success to an EGOT.
If you aren't the most musical person, fear not. Remember that Viola Davis won her Grammy for best audiobook. Sometimes great acting can take you all the way.
---
Watch this!
Tracy Jordan learns what an EGOT is.

---
Poll 
What's the most difficult award to win?
Academy Award
Emmy
Tony
Dundie
Give us your vote (it's definitely not the Grammy).
---
💬 Let's talk!
In last week's poll about fish sticks, 44% of you said that mozzarella sticks are your favorite stick-based food, edging out a 35% showing for fish fingers. To be fair, 15% of you claimed to be dogs after actual sticks.
🤔 What did you think of today's email?

💡 What should we obsess over next?
---
Today's email was written by Scott Nover, (emerging industries reporter and EGOT aspirant), and edited and produced by Annaliese Griffin (rooting for Cher as the next EGOT).

The correct answer to the pop quiz is A., MacArthur Fellowship, although no one has yet won a MacPEGOT (Lin-Manuel Miranda is just an Oscar away).