Hi Quartz Africa readers,
In the early hours of Feb. 24, Russia invaded Ukraine, in what has been described as "the biggest attack on a European state since World War II." The US, UK, and EU rolled out fresh sanctions in a bid to choke off Russian finances, while its key commodities, oil and gas, became more expensive.
The African Union has also joined the rallying cry for Russia to respect the sovereignty of Ukraine. Most African countries, however, have remained quiet, with post-colonial Soviet and Russian dealings on the continent perhaps playing a role.
Nonetheless, one of the most gripping explanations of the situation in Ukraine came earlier this week from Kenya's ambassador to the UN, Martin Kimani.
In a statement to the UN Security Council at an emergency meeting on Feb. 22, Kimani criticized Russia for seemingly prioritizing ethnic self-determination over the pragmatic acceptance of borders. Many of Africa's borders were created arbitrarily by colonial powers, he pointed out, but most countries chose not to dispute them because of the possibility of years of bloodshed.
"Kenya, and almost every African country, was birthed by the ending of empire," he said. "Our borders were not of our own drawing. They were drawn in the distant colonial metropoles of London, Paris, and Lisbon with no regard for the ancient nations that they cleaved apart."
"Rather than form nations that looked ever backward into history with a dangerous nostalgia, we chose to look forward to a greatness none of our many nations and peoples had ever known," he continued. "We chose to follow the rules of the OAU [Organization of African Unity] and the United Nations charter, not because our borders satisfied us, but because we wanted something greater forged in peace." —Carlos Mureithi, east Africa correspondent
---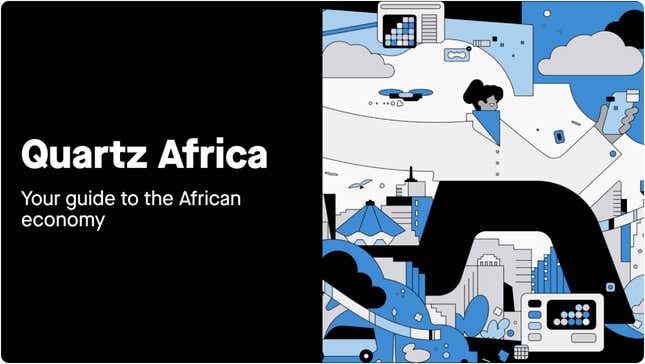 We hope you've been enjoying your free previews of the Quartz Africa Member Brief, with the first two editions focusing on Ethiopian robotics and South African fintech sectors. To keep it coming to your inbox, sign up for a free trial of Quartz Africa membership.
---
Stories this week
Building east Africa's largest startup hub in one of Africa's smallest countries. Carlos Mureithi looks at the reasons why Norrsken Foundation—a Swedish nonprofit—has chosen Kigali, Rwanda to host 1,000 entrepreneurs by the end of this year.
Four thousand Nigerian students are waiting in Ukraine. Alexander Onukwue reports that Nigeria's government, unlike India's, has been slow to provide specific information on possible evacuation plans.
Paying Kenyans to spread health disinformation on Twitter. Carlos Mureithi covers a new report by the Mozilla Foundation that accuses an ultra-conservative advocacy group based in Spain of carrying out a targeted Twitter disinformation campaign to influence public opinion on reproductive health legislation in Kenya.
E-commerce consolidation begins in west Africa. After Nigerian startup TradeDepot bought its Ghanaian counterpart, Alexander Onukwue explains how this might kickstart rivals buying each other to expand geographically.
---
Charting Nigeria's flight delays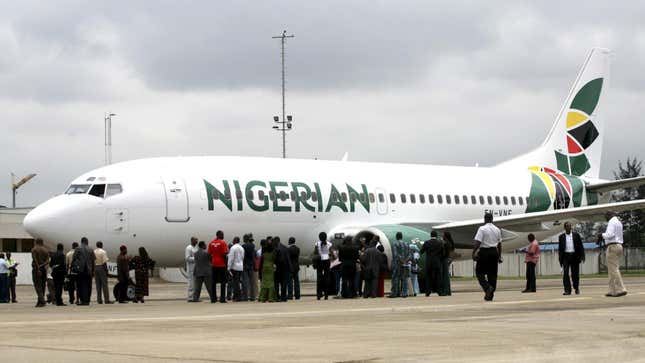 Domestic air travel in Nigeria in 2021 exceeded pre-pandemic levels as travelers resumed frequent movement within the country, without the burden of covid-19 variants that continued to hinder other parts of the world. But as the number of flights increased, so did delays.
Nearly two-thirds of local flights within Nigeria last year were delayed by airline operators, according to the industry regulator. Alexander Onukwue examines the worst culprits, as well as the general causes.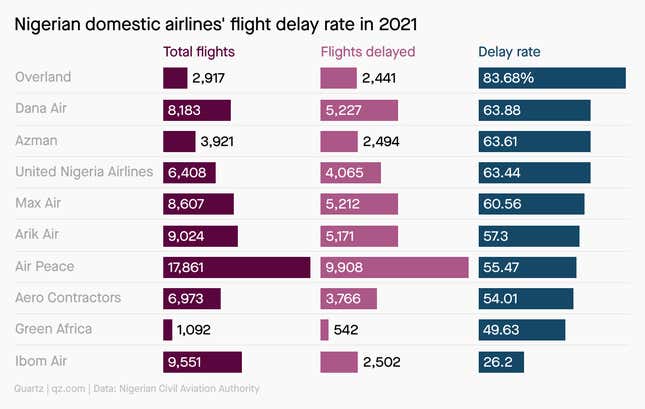 ---
Dealmaker
AgDevCo, an investor in early-stage African agribusinesses, has secured $90 million from the UK's CDC Group (which is set to be renamed British International Investment), Norfund, and the Development Finance Corporation of the US. AgDevCo's funds have so far benefited 750,000 smallholder farmers, and the organization plans to reach more with its new endowment.
Marketforce, a Kenyan e-commerce startup, raised $40 million in a series A round led by V8 Capital Partners, a London and Lagos-based firm. Most of the other investors were African. Ken Njoroge, the former CEO of Cellulant, will join the company's board as chairman. Marketforce aims to lead the African B2B e-commerce space that is already beginning to consolidate in west Africa.
---
Fintech in Africa Cheat Sheet
This is a preview of our latest Quartz Africa Member Brief. To keep receiving it in your inbox, sign up for a free trial of Quartz Africa membership.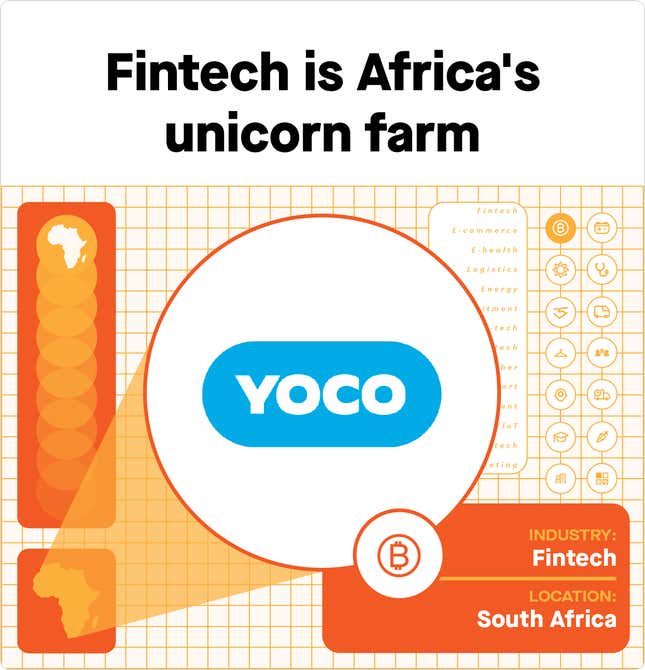 💡  The opportunity: In many African countries, those who can't access the established ways of receiving payments or moving money outnumber those who can. Fintech is a diverse industry with numerous opportunities to make hay: savings, payments, investment, lending, remittances, and so on. These companies are solving problems that legacy institutions have been reluctant to tackle.
🤔  The challenge: Fintech companies require certain authorizations from regulators, who are often wary of innovation. Nigerian-based startups, for example, are engaged in long-running battles with the country's central bank, whose edicts can make or break them.
🌍  The road map: Funding these startups remains a primarily Western endeavor, with money pouring in from VCs in the US and Europe. A lot of that capital has gone to companies in Nigeria, South Africa, and Kenya. There must be an effort to fund companies in smaller markets, where local bigwigs must also support startups better.
💰  The stakeholders: Global VCs like Sequoia Capital, Tiger Global, and payments giant Stripe are making a play. The ubiquitous SoftBank has dipped its toes into African waters with a recent investment in OPay. Locally, firms like Microtraction, Ingressive Capital, Ventures Platforms, EchoVC, and others often make the first round of bets on promising companies.
---
Quartz Gems
Our latest Forecast email—one of our exclusive member emails—explores working in the metaverse. Here's an excerpt: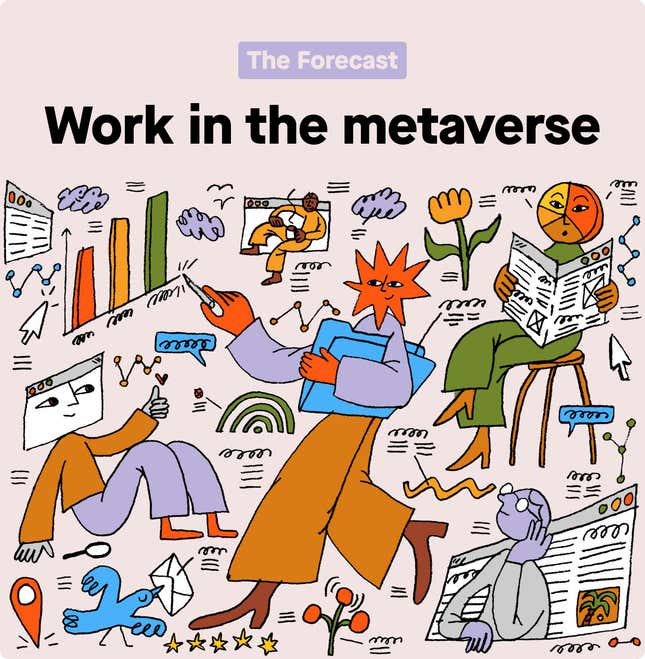 About 10 minutes into my interview with Shep Ogden, the 26-year-old co-founder and CEO of a digital media startup that counts Mark Cuban among its investors, I began to panic.
Ogden was showing me around his company's sleek virtual employee clubhouse, but it was hard to focus. I was sure I was going to vomit.
"Shep, I'm sorry," I finally said, "I'm not sure I can do this."
I was nauseated, but Ogden was gracious enough not to laugh. He said my problem was not uncommon for newcomers to VRChat, the virtual platform where Offbeat Media Group built its bespoke private campus.
The real Offbeat Media—maker of virtual influencers and streaming shows—is based in Atlanta, where it has a small physical workspace. Ogden was speaking to me from his office there, I was at home in New York, and we were both wearing VR goggles.
Ogden snapped a selfie during our tour.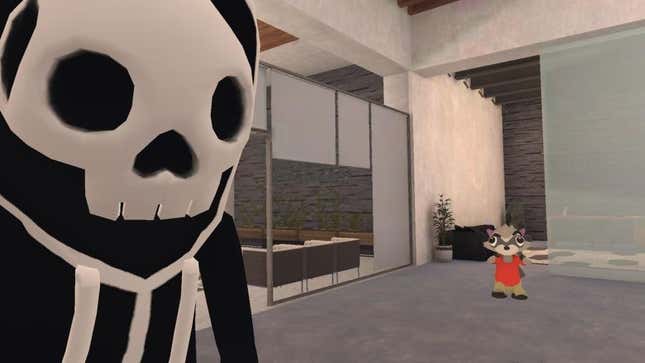 With Ogden's guidance, I adjusted the way my avatar walked so it no longer made me dizzy. Now my avatar glided, allowing me glimpses of its form. I was a raccoon, I discovered, shortly before sliding—by accident, I might add—into the company's pool. As I sank, virtual water slowly filled my field of vision.
…
Wait… what? To find out more about what Quartz at Work reporter Lila MacLellan learned from companies leading the workplace migration to the metaverse, try a free week of membership for the full experience.
---
Quartz Announcements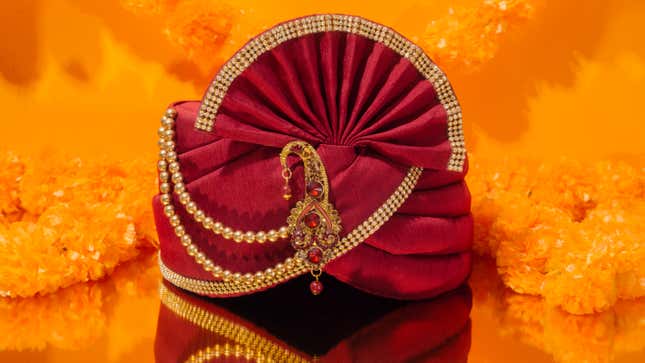 No such thing as too much fanfare. Indian weddings are as varied as the religions, castes, communities, and tribes that host them. But the big, spectacular Indian wedding—a combination of Hindu tradition and Bollywood influence—has withstood the test of time, social reform, and a pandemic. 🎧  Learn more about the staying power of these pricey parties with this week's episode of the Quartz Obsession podcast.
Listen on: Apple Podcasts | Spotify | Google | Stitcher
---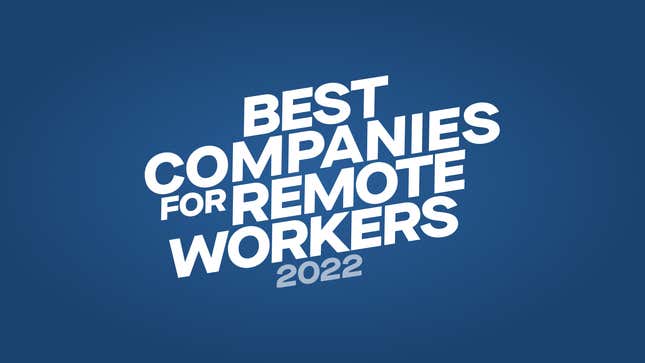 Last call to submit your company for Quartz's Best Companies for Remote Workers 2022 list. Tell us how your company is leading the way for its remote workforce.
---
Other things we liked
Africa's female scientists lead the way. A Nature editorial explains why it's necessary to make it easier for the world to collaborate with Africa's female scientists, who are breaking ground on new innovations from Senegal to Kenya.
Using AI for the benefit of wildlife. For The Guardian, Graeme Green writes about ways in which artificial intelligence is saving wildlife, and preventing poaching in Zambia's Kafue national park.
Fuel scarcity hurts Nigerian businesses. For Al Jazeera, Pelumi Salako reports on the effect of lingering scarcity in Nigeria on small business owners who have had to pay more than three times the usual price to buy the fuel they need.
Selling African elephants. For news24, Lenin Ndebele reports on uproar in Namibia over the capture and auction of 57 elephants for about $400,000.
---
ICYMI
Public finance in times of crisis. The African Development Institute and the African Development Bank Group will hold a seminar. (Feb. 28 and March 1)
Study abroad opportunity. King's College London is offering PhD scholarships for Africans. (Applications close March 18)
---
🎵 This brief was produced while listening to "Mare Mare" by Matata (Kenya).
---
Our best wishes for a productive and ideas-filled week ahead. Please send any news, comments, suggestions, ideas, timely flights, and affordable fuel to africa@qz.com. You can follow us on Twitter at @qzafrica for updates throughout the day.
If you received this email from a friend or colleague, you can sign up here to receive the Quartz Africa Weekly Brief in your inbox every week. You can also follow Quartz Africa on Facebook.