Hello Quartz readers,
The e-commerce surge of the past year was astounding: Shoppers turned to the internet to buy everything from groceries to sporting goods, at rates that would have taken years to reach under normal conditions. Experts believe a lot of those digital shopping habits are here to stay, even as life returns to normal.
That doesn't sound great for stores. Online shopping has been siphoning sales in countries such as the US and UK for years, and it looks set to continue: UBS predicts roughly 80,000 stores could close by 2026 in the US alone. That sounds like the beginning of the end for brick-and-mortar…right?
Not so fast. In 2020, e-commerce in the US peaked at about 16% of retail sales. In the UK, internet sales hit 36% of total sales at the end of the year. Even in the midst of a pandemic, consumers in these countries have been making the majority of their purchases in stores.
The situation is a bit different in Asia, where rates of online buying are already much higher and growing fast. Research firm eMarketer forecasts e-commerce in 2021 will account for more than half of retail sales in China, including products and services, and about 29% in South Korea, compared to 15% in the US and around 13% across western Europe. Yet even China's Alibaba sees stores as a crucial element in the retail ecosystem, imagining a future where e-commerce and tech-enabled brick-and-mortar shops work seamlessly together.
As virtual as our lives have become, we're still physical bodies operating in physical spaces, and stores remain an indispensable way for us to interact with products and brands. But there's no doubt the way companies use stores is changing. Online shopping is pushing even dedicated brick-and-mortar retailers to stop treating e-commerce as a separate business, and instead as an interconnected one. That should make for an interesting retail future. —Marc Bain
---
✦ What's on your shopping list? It's retail week here at Quartz, which means we're looking at how consumers shop now—and how companies expect them to shop in the future. Watch out for:
Tomorrow's Quartz Weekly Obsession, on thrifting. (Did you know Winona Ryder paid $10 for the thrifted dress she wore to the 2014 Oscars?) If you're not an Obsession reader, sign up for free to get the skinny on secondhand shopping, directly in your inbox.
Our field guide for Quartz members on the future of in-store retail, including what a "store" is really worth, how retailers are evolving for e-commerce, and what stores with strong IRL shopping all have in common.
Another member perk: exclusive emails on companies we can't stop thinking about. This week we're going deep on Costco, the big-box cult hit known for (among other things) its $1.50 hot-dog-and-soda combos.
If you're not a Quartz member yet, consider adding us to your shopping cart. You can even take 40% off the first year by using the code RETAILWEEK at checkout.
---
Three dinner-table convos
📈  America should ignore inflation and focus on jobs. The US consumer price index soared 4.2% in April from a year before, its biggest jump in more than a decade. But some economists argue the increase is driven by transitory factors: a lingering semiconductor shortage, plus short-term spikes in activity (like driving) as pandemic restrictions ease. Too much focus on containing prices could damage the job market, they warn, and tightening interest rates too soon could worsen wage inequality.
💉  The vaccine money is in, and it's prettay prettay good. Pfizer reported $3.5 billion in revenue from its vaccine in the first quarter of the year, while Moderna's vax sales hit $1.7 billion (giving the company its first profit). While vaccines aren't typically known for their ROI, the once-in-a-century Covid crisis opened a door to disruption. Now investors are betting on the future of vaccines, bringing inoculation into an interesting club: drugs and treatments that taxpayers paid to develop, and then pay to buy again from companies.
💰  Ohio is getting creative with its vaccine incentives. For five weeks starting May 26, the state will each Wednesday announce the winner of a drawing for teenagers who have received at least their first vaccine shot, and a drawing among adults who have received theirs. What's this lottery for? The teens get a four-year scholarship to a public university in Ohio—room and board included—while each of the five adults will receive a whopping $1 million.
---
Quotable
"Current research evidence unanimously indicates that there is no benefit offered by convalescent plasma for treatment of Covid-19. However, it continues to be prescribed rampantly in hospitals across India. Families of patients run from pillar-to-post for getting plasma, which is in short supply, and reports of black-marketing are common." —a May 10 letter from 18 clinicians, public health professionals, and scientists to India's principal scientific adviser
As Covid-19 wreaks havoc in India, thousands of patients and caregivers are searching for plasma donors, despite increasing evidence that unchecked plasma use could be contributing to more virulent mutations. Manavi Kapur calls for an end to India's relationship with the controversial treatment.
➕ Here's more Covid-19 coverage from around the world:
---
All the wage
US jobs in retail, hospitality, and food service are coming back, but employees are slow in coming back to them. To lure workers, some large businesses are offering incentives and boosting wages.
🌯 Chipotle will increase wages to $15 an hour by the end of June, as it looks to hire 20,000 US workers. The company also introduced employee referral bonuses of $200 for crew members and $750 for apprentices or general managers. In an interview with CNBC, CEO Brian Niccol said the current labor market is among the most challenging he's seen in his career.
🍟  McDonald's plans to raise average hourly wages for more than 36,500 employees. Entry-level workers will earn between $11 and $17 an hour, and shift managers will make between $15 and $20 an hour, depending on location.
🌮  Taco Bell, currently looking to hire 5,000 workers, is giving general managers up to 12 weeks of paid parental leave.
🏨  Marriott is offering one-time signing bonuses, including positions for housekeeping that pay $15.50 an hour with a $400 signing bonus. A room inspector can earn $17 an hour with a $500 bonus.
---
For a song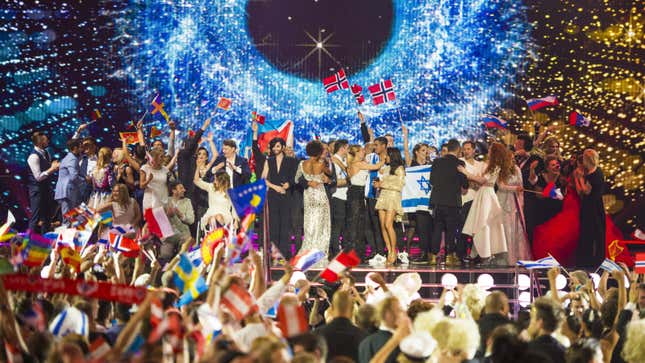 Among last year's many heartbreaking cancellations was the Eurovision Song Contest, typically one of the world's biggest media spectacles. Fortunately, 2021 giveth what 2020 taketh away: Eurovision is back, baby, and it kicks off today.
This year's performers join a storied history of musical bravado and geopolitical infighting. Here's how Eurovision got here:
May 24, 1956: The first Eurovision Song Contest is held in Lugano, Switzerland. Seven countries compete; Switzerland wins.
1965: A pop song wins for the first time: France Gall's "Poupée de cire, poupée de son." It goes on to become an international hit.
1969: The ESC is held in Francoist Spain to much controversy; a tied vote and no rules on tiebreakers results in four countries winning.
1973: Israel becomes the first geographically non-European country to compete.
1974: ABBA crushes the competition with "Waterloo," a smash hit that propels them to global superstardom.
1988: A little known singer named Céline Dion takes the prize for Switzerland with "Ne Partez Pas Sans Moi."
2000: Eurovision is streamed over the internet for the first time.
2001: Estonia becomes the first former Eastern Bloc country to win; singer Dave Benton also becomes the first Black artist to win, with pop banger "Everybody."
2004: With a record 36 countries competing, semifinals are introduced to the competition; 24 countries are allowed into the final.
2015: Australia competes in what begins as a one-off entry with Guy Sebastian's "Tonight Again," but they end up becoming a regular entrant after their fifth-place showing.
2020: The ESC is canceled for the first time in its history.
If you want to keep going down the Eurovision rabbit hole, the latest Quartz Weekly Obsession has you covered. I mean really, what else do we have to do to get you to sign up for this email?
---
Essential reading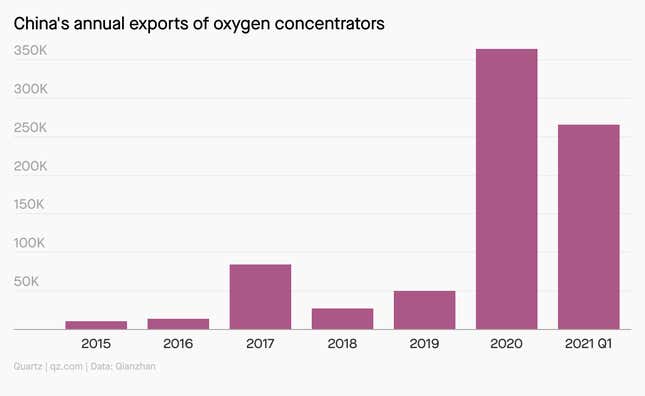 ---
Our best wishes for a healthy day. Get in touch with us at needtoknow@qz.com, and live your best Quartz life by downloading our iOS app and becoming a member. Today's newsletter was brought to you by Marc Bain, John Detrixhe, Annalisa Merelli, Michelle Cheng, Manavi Kapur, Brendan Hamill, and Kira Bindrim.