Good morning, Quartz readers!
Here's what you need to know
The Franco-German partnership deepens. Chancellor Angela Merkel visits president Emmanuel Macron at his summer island residence to discuss Europe's future course, as well as the crises in Belarus and Mali.
Kamala Harris accepted the Democratic vice-presidential nomination. Also on the third night of the Democratic convention, former president Barack Obama made his deepest criticism yet of president Donald Trump, who just publicly embraced the fringe internet conspiracy group QAnon.
The US lobbies the UN for a "snapback" of Iran sanctions. Secretary of state Mike Pompeo will argue for global sanctions to be brought back under the terms of the 2015 nuclear deproliferation deal—that the US walked out of two years ago.
Airbnb filed for an IPO… The confidential filing comes as the stock market continues a rally that has led to new records, including making Apple (temporarily) a $2 trillion company.
… and Australia's Qantas lost $1.4 billion. The airline's chief executive also expects a significant loss in the next financial year as it doesn't expect to resume international flights before next summer, and is preparing to cut 6,000 jobs.
---
Obsession Interlude: Person of interest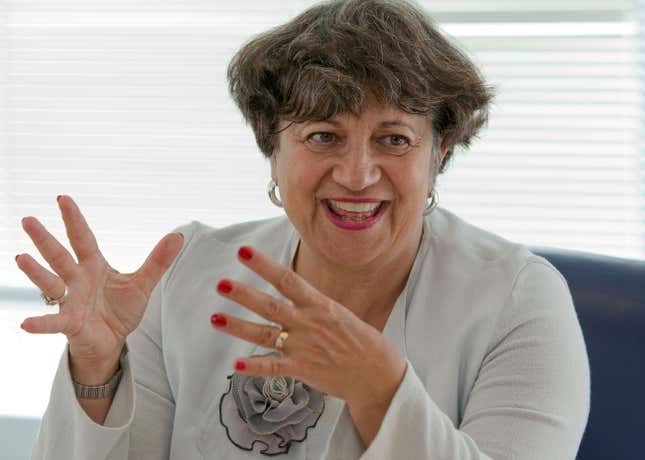 To seamlessly navigate a Quartz obsession, it helps to know who to follow. Here's one key figure shaping the climate economy.
Mary Nichols is the world's most powerful environmental regulator you've never heard of. The Yale-trained lawyer serves as the chair of the California Air Resources Board. From her perch presiding over air quality regulations in the world's fifth-largest economy, she has influenced climate policy in more than a dozen US states that have adopted California's strict vehicle emission standards, which go beyond federal requirements. China, too, has modeled its carbon-trading scheme on California's.
Go deeper into the fate of fossil fuels, and keep an eye on Quartz's Climate Economy obsession.
---
The coup d'etat in Mali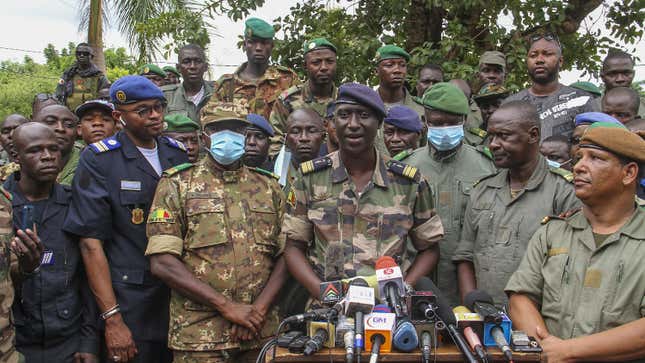 Mali's president Ibrahim Boubacar Keita resigned this week hours after he was detained by military officers following months of mass protests against corruption and escalating insecurity in the country, where Islamic militants have been active since 2012, writes Chidinma Irene Nwoye. Calling themselves the "National Committee for the Salvation of the People," the mutineers called on Mali's civil society and political movements to join them in creating conditions for a political transition.
For more coverage of the continent—from Nigeria's new startup hubs to Zimbabwe's compensation to displaced white farmers—subscribe to the Quartz Africa Weekly Brief.
---
Charting foreign populations in countries around the world
One in 10 people living in OECD countries were foreign nationals in 2018. Many are no longer there. Covid-19 is pushing immigrant workers out of their adopted homes and pulling them back to their homelands.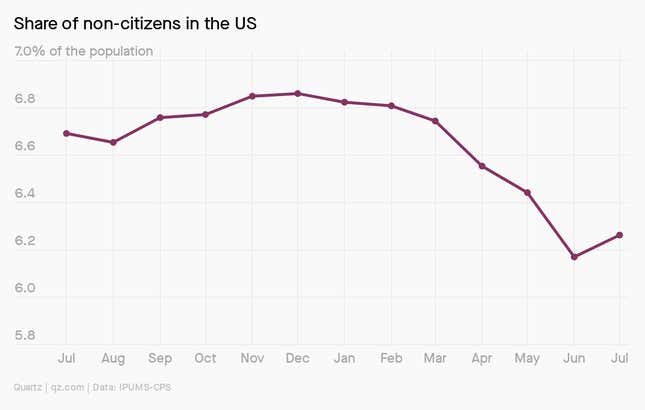 This is a global trend. Quartz Things reporter Youyou Zhou digs into data from Japan, China, the UK, Germany, and Canada to show how a global recession coupled with a global pandemic makes it unlikely for immigration to return to a pre-pandemic level anytime soon. The question is how long countries could afford to lose immigrants.
---
A tragic timeline
Beijing has lost patience with the Hong Kong government. The new national security law transformed the city overnight from a relatively free place, to one where it's possible to be arrested for shouting a slogan. This is how it happened:
April 17: Beijing's liaison office in Hong Kong declares that it has full authority to weigh in on Hong Kong's affairs, going against two decades of legal precedent.
May 28: China's legislative body approves the decision to draft a national security law for Hong Kong.
June 18: While Hong Kong remains in the dark about the law's provisions, it is heavily marketed in the city as a good thing that will only affect a few people.
June 30: President Xi Jinping signs the law. Hong Kongers read its language for the first time hours before it goes into effect. Turns out, it covers everybody on earth.
Read the full timeline of events that led to this moment as part of our field guide on Hong Kong's global fight.
✦ Becoming a member directly supports the work we do—including those who report on the unfolding situation from Hong Kong—and gives you access to every bit of it. Join us for 50% off your first year by using code "SUMMERSALE".
---
We're obsessed with laam caau
Burning down the house. Laam caau (pronounced "lahm tsow," with the "ow" sounding like "how") is a strategy that a sizable fraction of Hong Kong protesters believe is the only method that gives them a fighting chance against their formidable authoritarian foe, the Chinese Communist Party. Imagine the little guy gripping on to a fearsome opponent as they wrestle to the death, with the two of them eventually tumbling off a cliff and crashing down in mutual destruction. One might describe it as an "if we burn, you burn with us" philosophy—it's a risky approach and may well backfire, but protesters feel they have no choice. The Quartz Obsession invites you to make a wager.
---
Surprising discoveries
It's time for your government-mandated walk. Germany is debating a law to require dogs to be walked twice daily.
Chinese sci-fi films are getting new rules, too. China's Communist Party encourages filmmakers to "highlight Chinese values."
Earth almost faced a real-life sci-fi disaster. A vehicle-sized asteroid nearly crashed into Earth over the weekend, and no one knew until hours later.
Your phone can help pick locks. It can record audio at a level of detail high enough to produce a working copy of a key.
Citibank made a costly decimal-point error. It accidentally sent a hedge fund $175 million instead of $17.5 million, and is trying to get the money back.
---
Our best wishes for a productive day. Please send any news, comments, manageably sized asteroids, and smartphone-proof locks to hi@qz.com. Get the most out of Quartz by downloading our app on iOS and becoming a member. Today's Daily Brief was brought to you by Tripti Lahiri, Isabella Steger, Susan Howson, and Max Lockie.