Welcome back! If you're new, sign up here to receive this free email every week.
---
Hello Quartz readers!
Who should get bailed out? Do junk bond investors deserve taxpayer money? Should venture capital startups get government funds?
In the UK, a hotspot for venture capital-funded financial companies, fintechs typically raise money about every 12 months, according to KPMG research published in 2019. With some notable exceptions, most fintechs lose money, and their losses tend to grow each year. Those shortfalls are likely being accelerated amid global closures of commerce and travel to contain the coronavirus pandemic. The need for a cash infusion is increasing at the same time that investment is getting harder to come by.
Most venture capital investors are focused on their existing portfolios, counseling founders on how to conserve cash, rather than looking at new investments, said Charlotte Crosswell, CEO of Innovate Finance. The UK fintech trade group argues that a decade's worth of innovation and research risks being unraveled. The Save Our Startups campaign is collecting signatures and urging the British government to inject capital into UK startups, similar to the way French and German officials have acted.
And it looks like some additional support in the UK is on the way, according to the Financial Times (paywall):
"The scheme is likely to offer businesses "convertible" state-backed debt if it is matched by funds from their venture capital backers.  These loan notes would automatically convert into an equity stake in the business — normally at a discount — unless repaid.  Officials were still working out the details of the scheme on Thursday but people familiar with the matter said that one option was for the government to match pound-for-pound funding up to £12.5m for a total injection of £25m."
Even though funding is harder to come by, it's worth noting that it hasn't completely evaporated. While small businesses are often funded by personal savings (and by friends and family), venture capital funds appear to be sitting on substantial dry powder. Some deals have taken place in recent days, or at least appear to be moving forward:
Emergency lending
Fintechs on both sides of the Atlantic have been pushing to participate in the emergency lending programs for smaller businesses, and to some extent they've gotten their wish. In the UK, OakNorth and Starling joined the roster to make loans through the Coronavirus Business Interruption Loan Scheme. PayPal and Square, alongside their partner banks, got the OK to funnel borrowing through the Paycheck Protection Program in the US.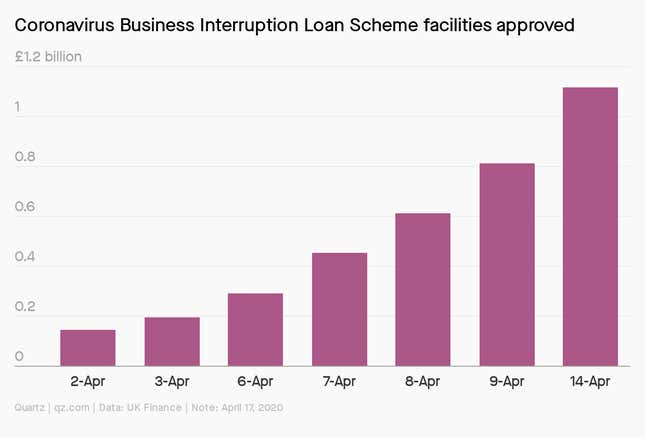 Both programs were cobbled together quickly and got off to a rocky start. Among the concerns is that the money isn't flowing fast enough in the UK, while in the US the $350 billion of emergency funds already needs topping up.
Can financial startups speed up the process? Maybe. The fintech hype often derides traditional banks as slow and hapless. But in the meantime, one (traditional) bank, JPMorgan, has already funded almost as many emergency loans as a bunch of US fintech lenders have made over a period of years. The biggest US bank by assets said this week that it had funded $9.3 billion of PPP borrowing; trade group Financial Innovation Now says its members have made around $10 billion available in recent years.
The pandemic is an immense test for fintechs: They have a chance to prove they offer more than hype, by providing financing when it's most needed, while at the same time showing they can survive a major downturn.
---
This week's top stories
1️⃣ Chinese companies like Ant Financial, Tencent, and Ping An (paywall) are getting a boost as Covid-19 forces money to go online. Their bankers are in talks to buy startups as the outbreak makes other investors fearful, according to The Economist.
2️⃣ Revolut, the digital bank, is offering employees shares in the company in exchange for reduced pay (paywall), according to Financial News. Monzo, a UK-based bank, is closing its Las Vegas customer support office, TechCrunch reports.
3️⃣ Libra has scaled back its plans for a new global currency. A digital coin backed by multiple currencies will be less prominent, as the Facebook-led consortium focuses on multiple coins tied to individual national currencies.
4️⃣ TransferWise metrics are showing signs of plateauing. Instead of its fees diving to zero, the money transfer company's rates have remained relatively stable, and the speed of its transfers is also showing signs of flatlining, according to FXCintelligence.
5️⃣ Some of the startups pushing for UK government support aren't registered in the UK (paywall), Financial Times' Alphaville reports.
---
America's banking giants are better prepared to withstand the pandemic than their peers in Europe, according to credit-default swaps markets. Investors in the euro area are expected to take a hit, but the banks there won't succumb.
India's lockdown drove people there to hoard physical cash. ATM withdrawals soared despite a government campaign for consumers to use digital payments.
The five biggest US banks have quintupled their loan-loss provisions. CEO Jamie Dimon said it was a "mistake" to try to model and forecast losses during such an unprecedented event.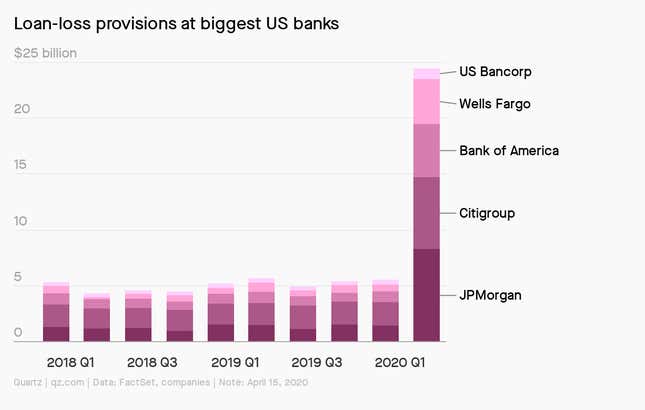 ---
Elsewhere on Quartz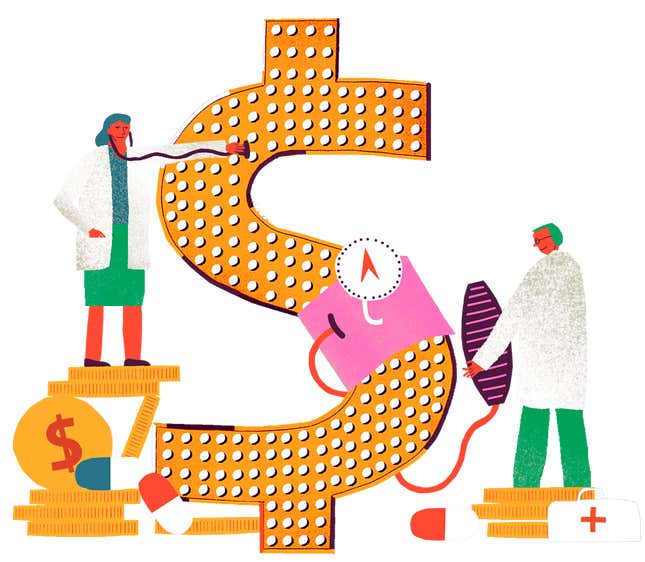 An estimated 8 million American adults have started medical crowdfunding campaigns to pay their medical expenses, and about 50 million have donated to them. While crowdfunding can seem like a possible treatment for the US's healthcare woes, it's more like a poorly functioning band-aid.
---
I hope your week has been a profitable one (pick your own metric). Please send tips, bailout suggestions, and other ideas to jd@qz.com.