To modern workers everywhere,
What's your company's top priority?
It's a simple question, but organizational psychologist Laura Gallaher says most higher-ups struggle to answer it. They'll rattle off their top five goals of the quarter or their individual aspirations, or simply appear confused.
Gallaher often reminds clients that "priority" was a singular noun for most of its existence. "There used to not even be a plural version because it doesn't even make sense," she says. "Now we say, 'Oh, these are my 17 priorities.' That's not even a thing." It's also not a good way to lead people.
Choosing—and publicly naming—a single priority is hard. You (or your bosses) might worry about demotivating people whose work isn't tied directly to whatever the current priority is. But leaders shouldn't shy away from the complexity that's inevitably involved in force-ranking goals, as Gallaher and her consulting partner, Phillip Meade, recently told Quartz at Work. Instead, leaders should explain that they're ranking what matters most so that employees can make trade-off decisions. Otherwise, staff are left to do that on an individual or team level, and soon you have people unintentionally working at cross-purposes.
When you're able to provide a clear sense of focus and direction, you save employees a lot of time and wasted energy, which can give a real boost to morale. "[W]hat's going to happen is the company is going to actually move faster," says Gallaher. "And I think that that can be very uplifting for people." Surely that's something we could all use right now.—Lila MacLellan
---
Five things we learned this week
Company culture is holding up surprisingly well in the pandemic. The results of our new survey are in.
You can break free of the bureaucracy in your workplace. Start by asking 12 questions to gauge your own complicitness in the system.
9 million Brits on furlough were paid not to work. Two-thirds of them worked anyway.
Nigeria's unemployment rate has more than tripled since 2015. Half the country's labor force is either unemployed or underemployed.
More Americans now work in delivery jobs than at gas stations. Demand for couriers and messengers has gone into overdrive.
---
It's a fact
A year ago today, nearly 200 CEOs agreed on an updated definition of corporate purpose, ending—on paper, anyway—the reign of shareholder primacy.
+ Want some opinion to go with that fact? The Aspen Institute's Judy Samuelson offers some smart ideas for gauging who's winning the battle for stakeholder capitalism.
---
30-second lesson in diversity and inclusion
In last week's Quartz at Work (from home) workshop on how to build antiracist companies, part two—part one was in June, and you can watch the replay of the earlier session here—Sara in our audience had a question for our panel. "We want to highlight BIPOC voices," she noted, "but also don't want to tokenize. Can you provide some questions to ask ourselves whether we are?"
Maybe you can relate. There are suddenly a lot of companies scrambling to include people of color, and Black employees especially, on committees or in workplace policy discussions. If the intention is strictly representation, as opposed to a genuine desire or path for equality, it's tokenism. Either way, if you're starting from a place of weak diversity, you're now putting an extra burden on a small number of employees to act as stand-ins for their communities.
Nadia Owusu, an associate director of the racial economic justice organization Living Cities and an author who frequently writes about the experiences of women of color in the workplace, offered some helpful advice: Ask employees of color what they want to talk about, and let them address it in their own voices, rather than just requesting that they take part in conversations about things that other people want to talk about.
+ Quartz at Work (from home) will be back with more workshops in September. What topics would you like us to take on next? Press the button below to write to us and let us know!
---
This week's Quartz field guide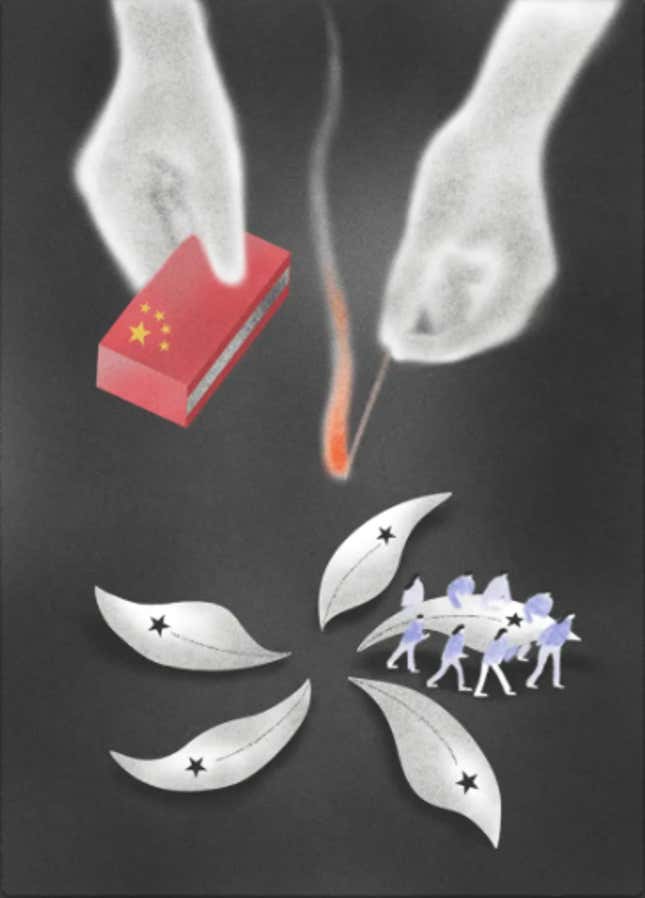 As Beijing's grip tightens on Hong Kong, it's clear that the city is running ahead of schedule in becoming less Western and more Chinese. Will deeper structural factors—fewer freedoms and changes to the rule of law—erode Hong Kong's financial stature? Read more in our field guide to the global fight for Hong Kong.
+ Become a Quartz member and get access to all of the global journalism Quartz has to offer. Subscribe now and get 40% off your first year of membership.
---
Words of wisdom
"Going to work right now feels like going through airport security. What you want is the excitement of booking the trip."—Sam Dunn, CEO and co-founder of Robin, a startup that makes apps and dashboards for office reopenings.
+ Let Quartz at Work's Anne Quito take you beyond the plastic partitions to look at more promising design solutions for the reopened office. "When health and well-being are at stake," she notes, "that journey to your desk better be worth it."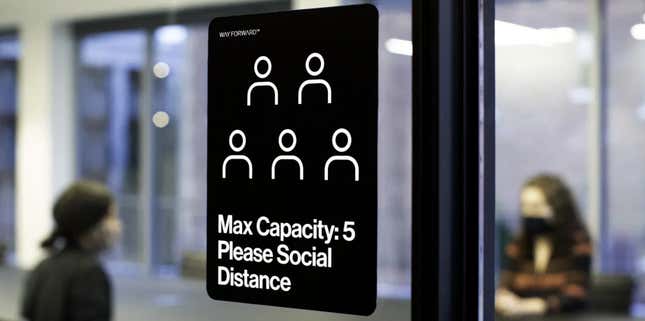 ---
ICYMI
What are B corporations? How did Patagonia become their poster child? And what can they teach other companies about success? Our February field guide to the B Corp movement examines the global effort to build a new kind of company and change the way business works.
---
FYI
The Memo will be on vacation next week. We'll be back in your inboxes the first week of September.
---
You got The Memo!
Our best wishes for a productive and creative day. Please send any workplace news, comments, one clear priority, and vacation ideas to work@qz.com. Get the most out of Quartz by downloading our app and becoming a member. This week's edition of The Memo was produced by Heather Landy and Sarah Todd.